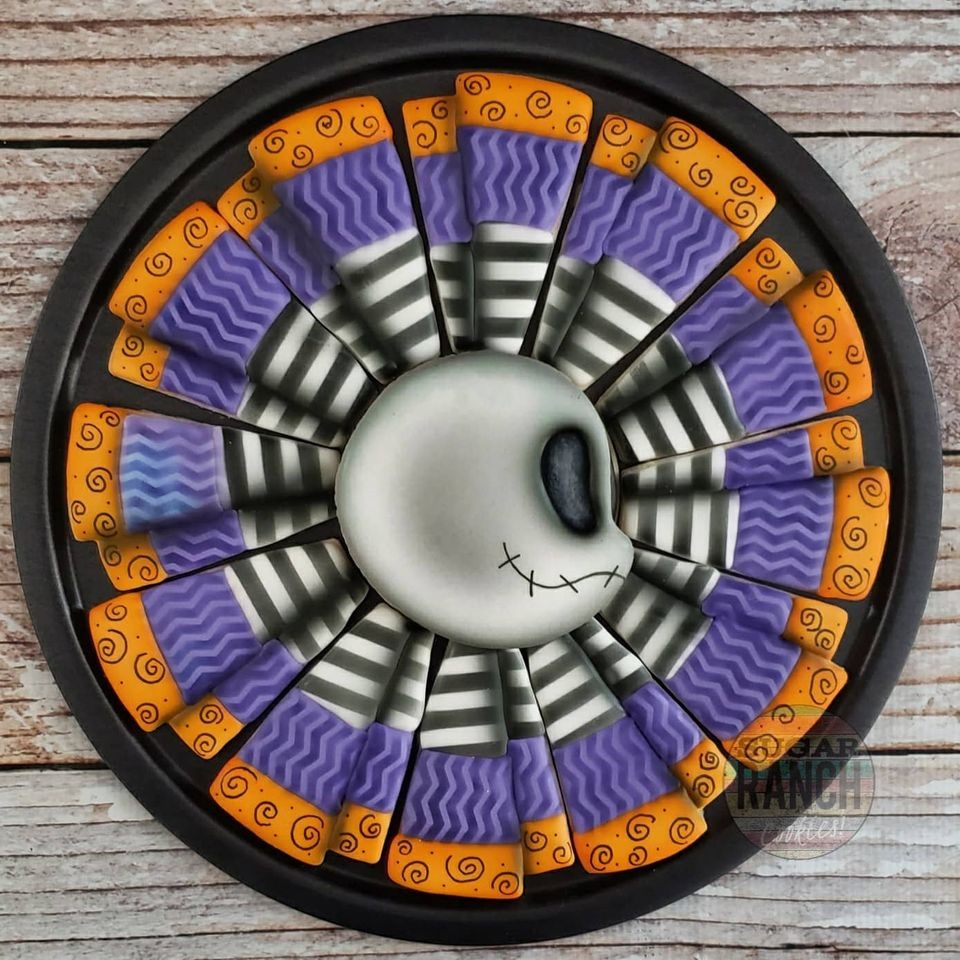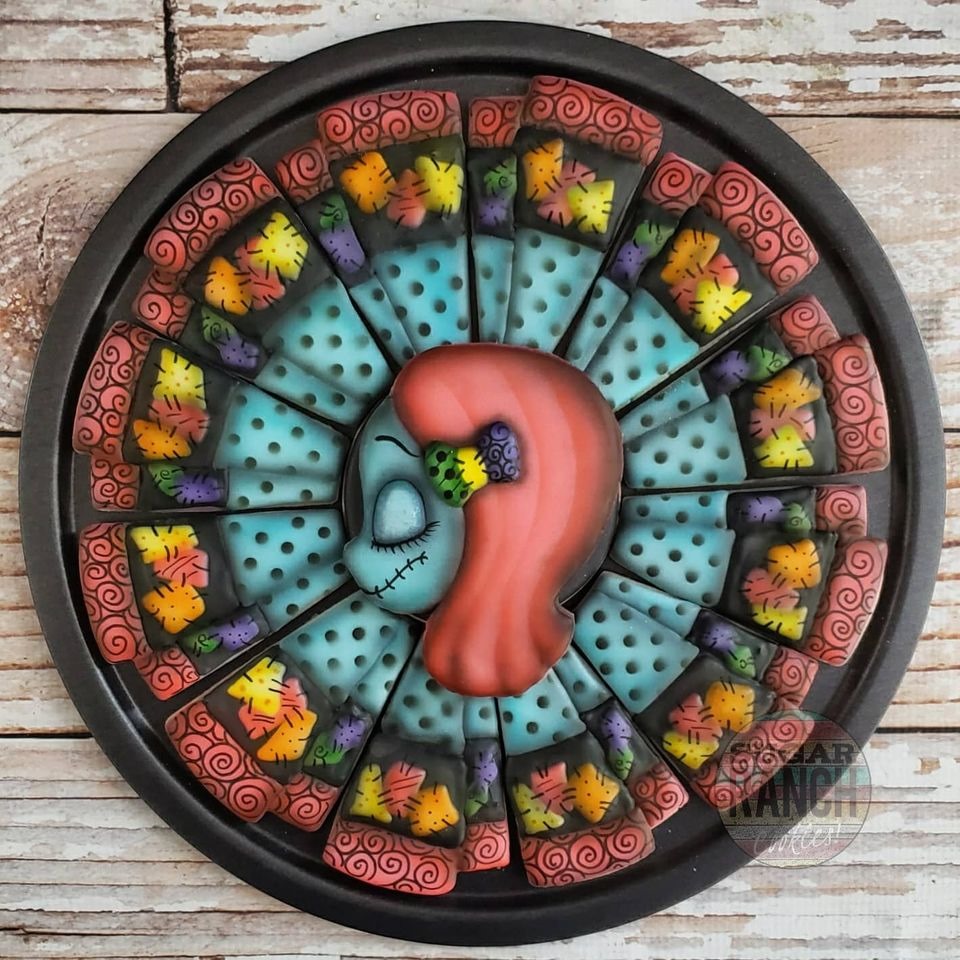 Wow!!! Those are so pretty. These stunning Nightmare Before Christmas Cookie Platters were made by Sugar Ranch Cookies & Cakes. These are round cookie trays with cookies of Jack Skellington and Sally in the center. The cookies around them remind me of pizza slices and because of the coloring – candy corn.
The cookies around the Pumpkin King have orange tops, black and white tips, and purple middles. They have stripes going in two different directions and curly cues. The colors and patters should clash, but they look amazing together.
The cookies around Sally are red, a patchwork of orange, yellow, and red, and blue with black dots. The colors and patterns on these cookies are inspired by Sally's dress.
These are so gorgeous, I'd feel guilty eating the cookies.
Planning a Nightmare Before Christmas party? You'll love these posts: