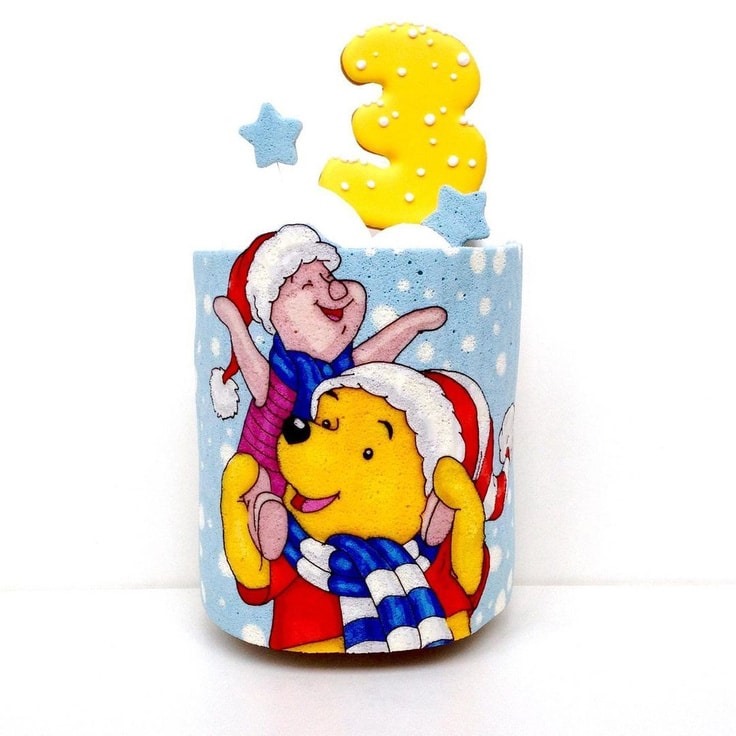 This adorable Winnie the Pooh Cake celebrates both a 3rd Birthday and Christmas. It was made by Cake By Anis. I was working on a birthday / Christmas themed Winnie the Pooh cookie yesterday, so this cake brings a real smile to my face.
This cake features Piglet riding on Winnie the Pooh's shoulders. It is snowing and Piglet is trying to catch snowflakes. Piglet is wearing a Santa hat and a scarf. Pooh is similarly dressed in a striped Santa hat and scarf. The expressions on Pooh and Piglets faces is wonderful. Both look like they are having so much fun.
This cute cake is topped with snow and the number three.
Looking for more sweet treats featuring the gang from the Hundred Acre Wood? Check out these adorable Winnie the Pooh Cakes and Cookies.