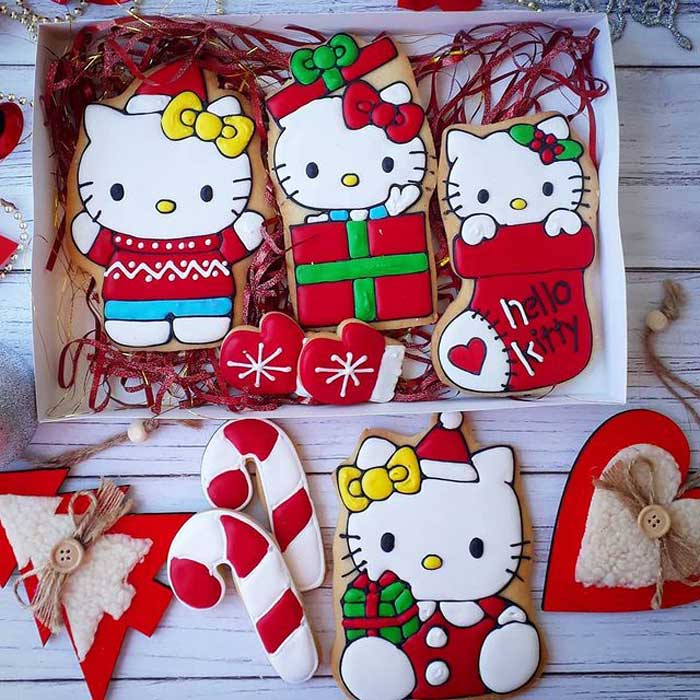 These festive Hello Kitty Christmas cookies feature her with a Christmas package and a Christmas stocking and a Santa hat and Christmas sweater.
These wonderful cookies were made by La Media Naranjaiqq.
I really like the Christmas stocking cookie with a red heart in the toe and Hello Kitty's head sticking up out of the stocking. She is wearing a piece of holly in her hair.
In addition, red mitt cookies with white snowflakes and red and white candy cane cookies compliment the other cookies in the set.
Furthermore, another cookie has Hello Kitty in a red and green present. She is wearing a red bow in her hair.
She is wearing a red and white Christmas sweater and a red Santa hat on another cookie.
Finally, Hello Kitty is wearing a red Santa hat and a red suit with white trim on another cookie.
Also take a look at these Hello Kitty party ideas.
And these Pop Culture Christmas cakes and cookies.