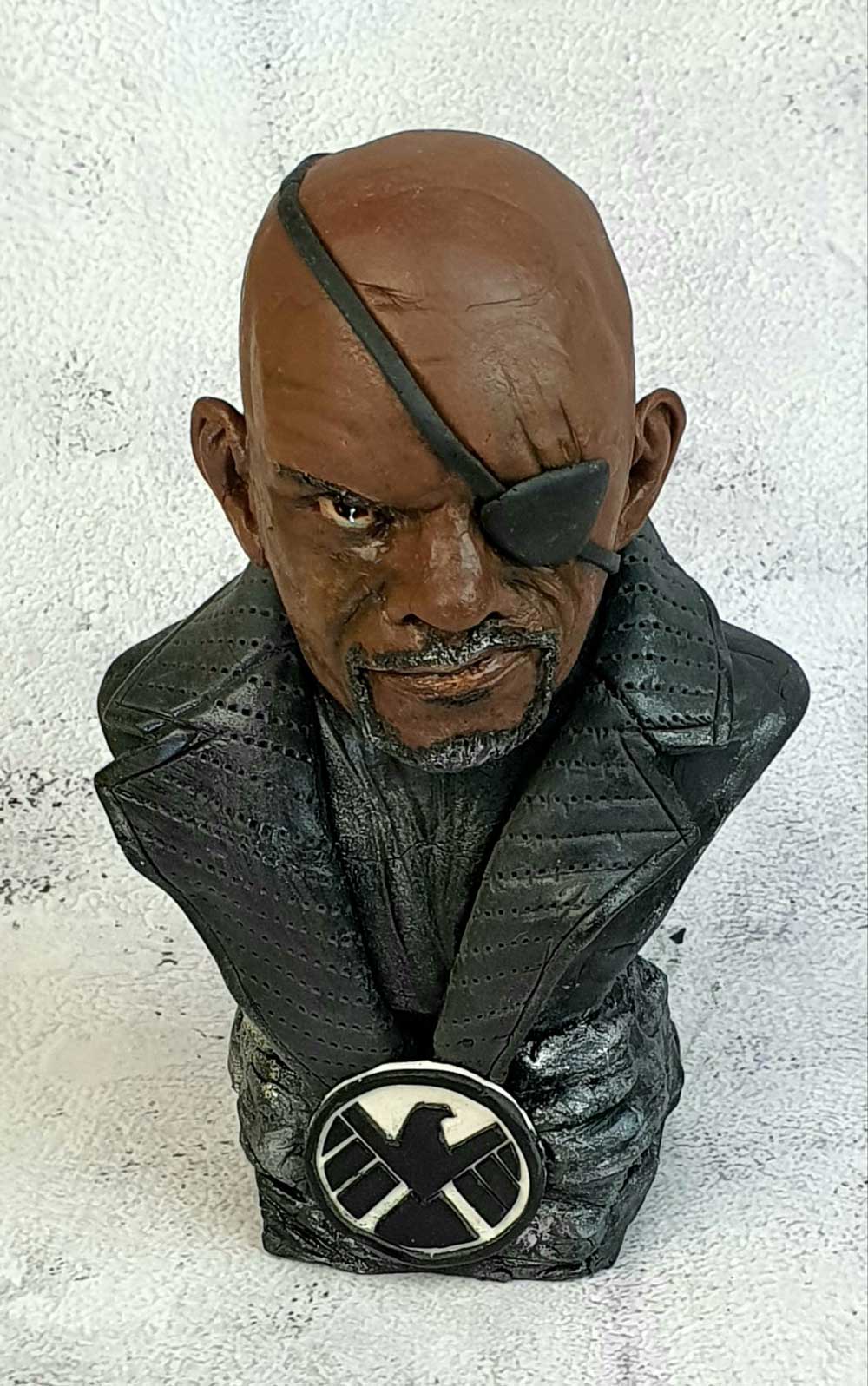 This Nick Fury cake is a 3-D sculpted cake. It has the SHIELD emblem at the base. This Samuel Jackson version looks like it is carved cake and covered in fondant.
This wonderful sugar art was made by Yulia Chernakova.
This cake is part of the World of Marvel Collaboration.
Here's the Baker's description of this piece:
My name is Yulia Chernakova. I am from Novosibirsk, Russia.
This is my work for the Marvel collaboration. Sugar bust of Nick Fury. Soldier, spy, director of the organization S. H. I. E.L. D. This superhero has been involved in a huge number of comics, animated series, full-length animated films, TV series and movies since 1963. I especially like his image performed by Samuel L. Jackson.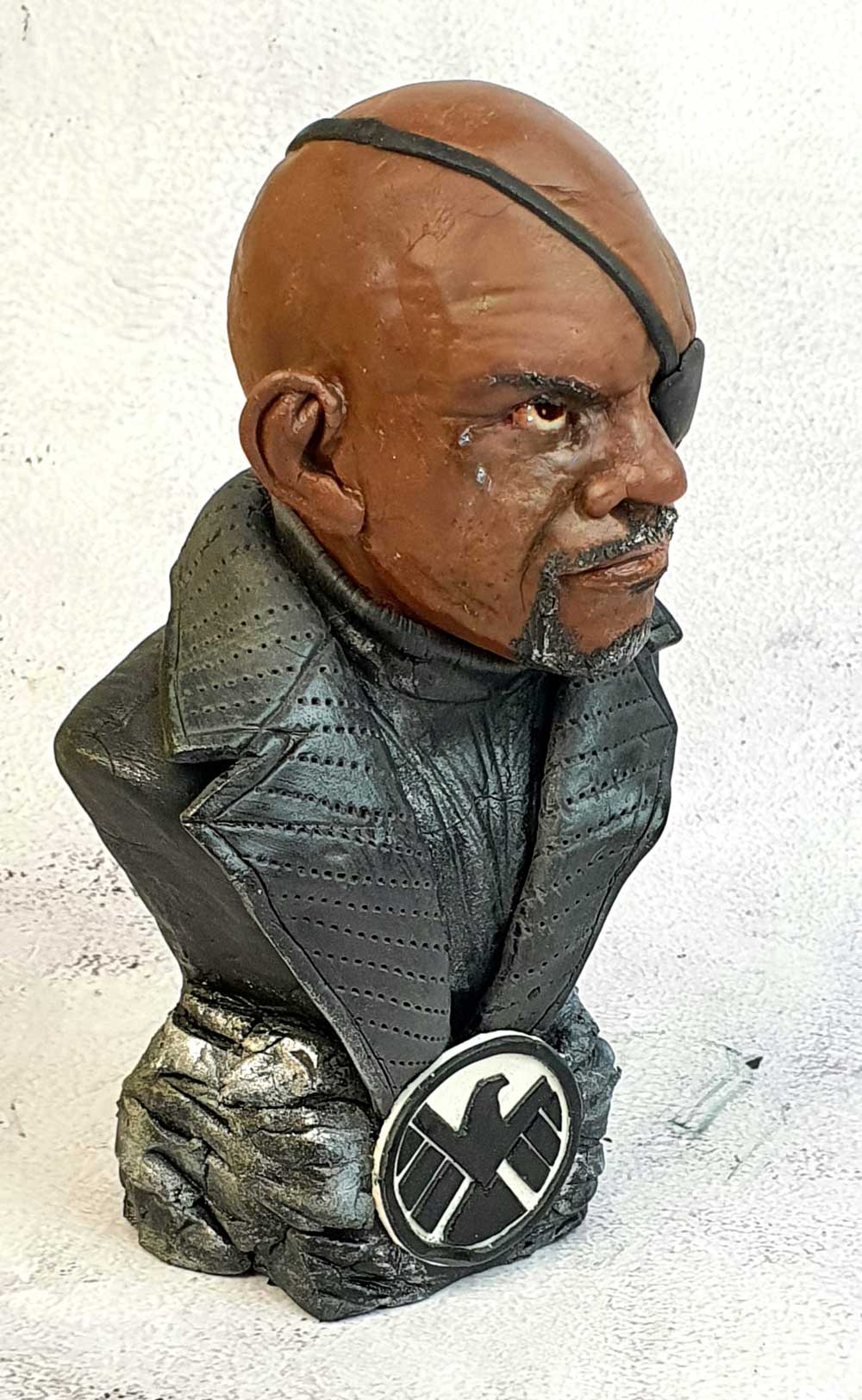 You may also enjoy these Avengers cakes and cookies.