These realistic Harry Potter cookies feature Harry holding his wand, Hedged holding a Hogwarts invitation, the an HP cookie.
Firstly, Hedwig's feathers are painted on. The letter is shaded to make it look like it is in front of him. In addition, The Burgundy seal on the envelope matches the burgundy background on the cookie with a gold HP – Harry's initials.
These wonderful cookies were made by Sugar Vibes Bakery.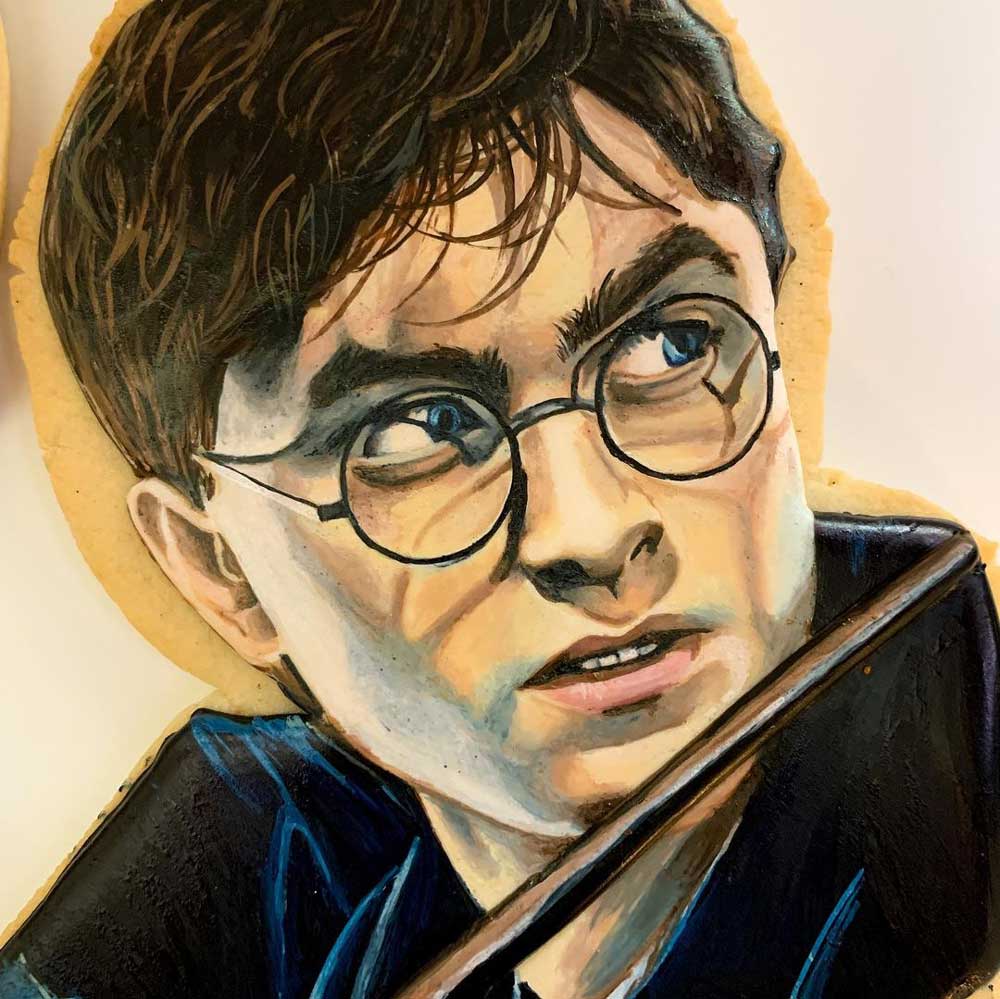 Next is this expertly painted cookie features Harry. It looks like the cookie was covered in royal icing in the shape of Harry Potter. Next all the character details where painted on. Shadows have been painted onto the face. Also the hair is various shades of black and brown. The robe has blue accents.
In addition you may also enjoy these Harry Potter party ideas:
Harry Potter 10th birthday cookies
Harry Potter birthday cake tutorial
Hogwarts Defense Against the Dark Arts Cookies