These Charlie Brown Halloween Cookies feature a cookie with Charlie Brown, Snoopy, Sally, and Linus in a pumpkin patch. Other cookies feature Linus holding his blanket, Charlie Brown in his ghost costume with multiple eye holes, Charlie Brown and Snoopy, and Snoopy and Woodstock.
These wonderful cookies were made bay Love of Sugar.
Also, a Linus Great Pumpkin cookie features a drawing of him holding a sign saying Welcome Great Pumpkin. Linus is surrounded by pumpkins in the pumpkin patch. This cookie is surrounded by orange pumpkin cookies that all have a black zigzag stripe in the middle just like the one that is on Charlie Brown shirt. This cookie was painted onto royal icing. The pumpkin cookies were decorated with orange and black royal icing.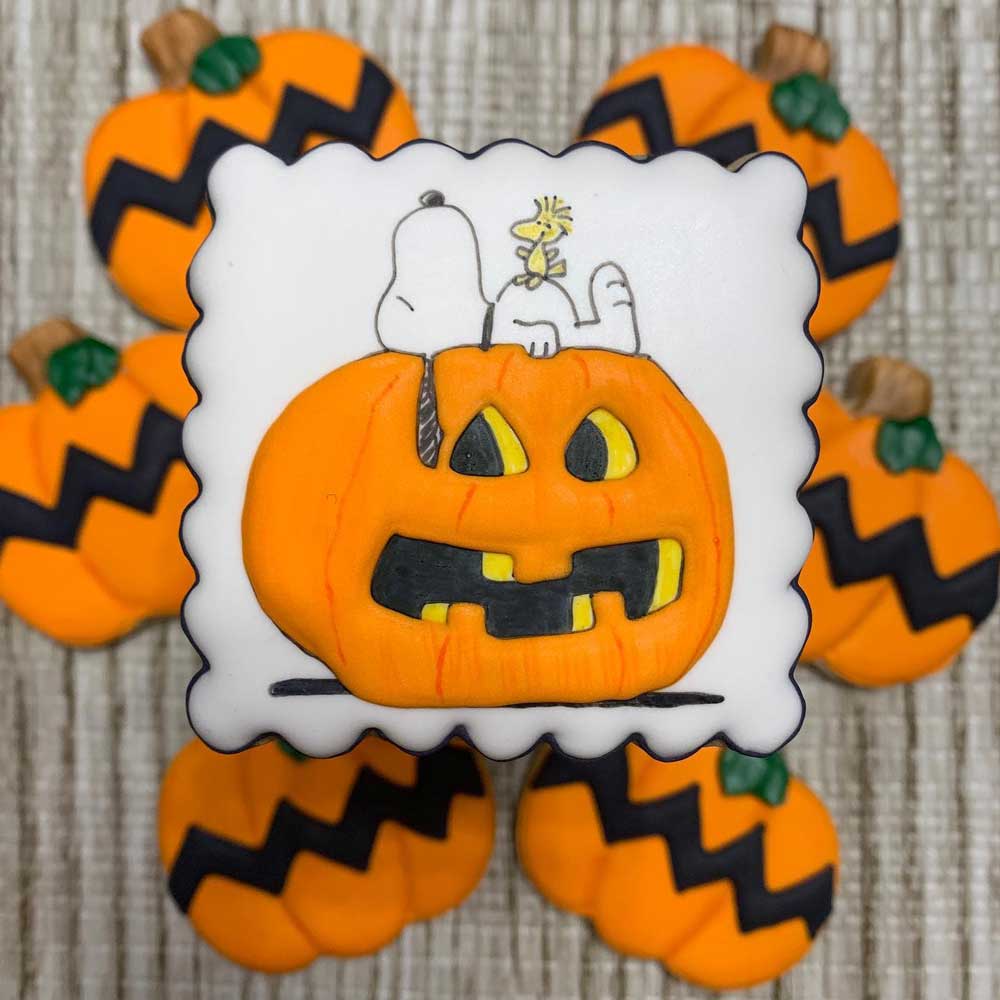 In addition, this Snoopy Pumpkin Cookie features him and Woodstock chilling on an orange carved pumpkin. Snoopy and Woodstock were drawn onto the cookie. The pumpkin was made with orange royal icing. A green leaf is at the top of every pumpkin. The orange and black eyes and mouth makes the Jack-o-Lantern look like there is a candle in it.
For more terrific Halloween treats, check out Charlie Brown Halloween Cakes, Cookies, and Pumpkins.
To see Charlie Brown treats for every season, check out Snoopy and Charlie Brown.