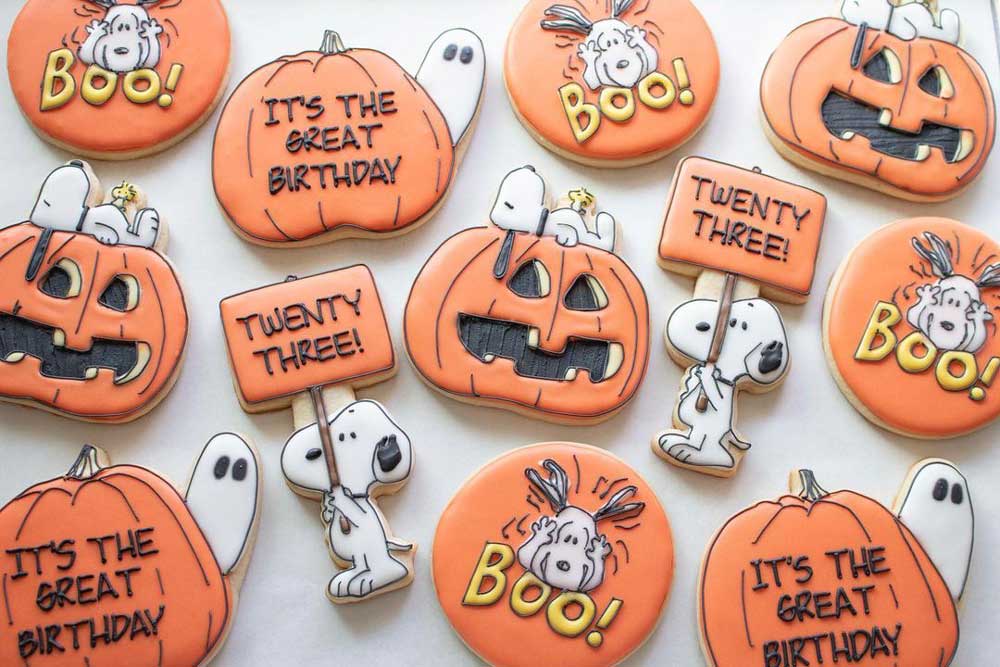 These orange Snoopy Halloween birthday cookies are mostly orange and celebrate a 23rd birthday.
These wonderful cookies were made by The Cookie Den. One cookie is a pumpkin with the words It's the great birthday. Another cookie has Snoopy looking scared with the word Boo in yellow. also Snoopy and Woodstock are resting on a Jack-o-Lantern on a cookie.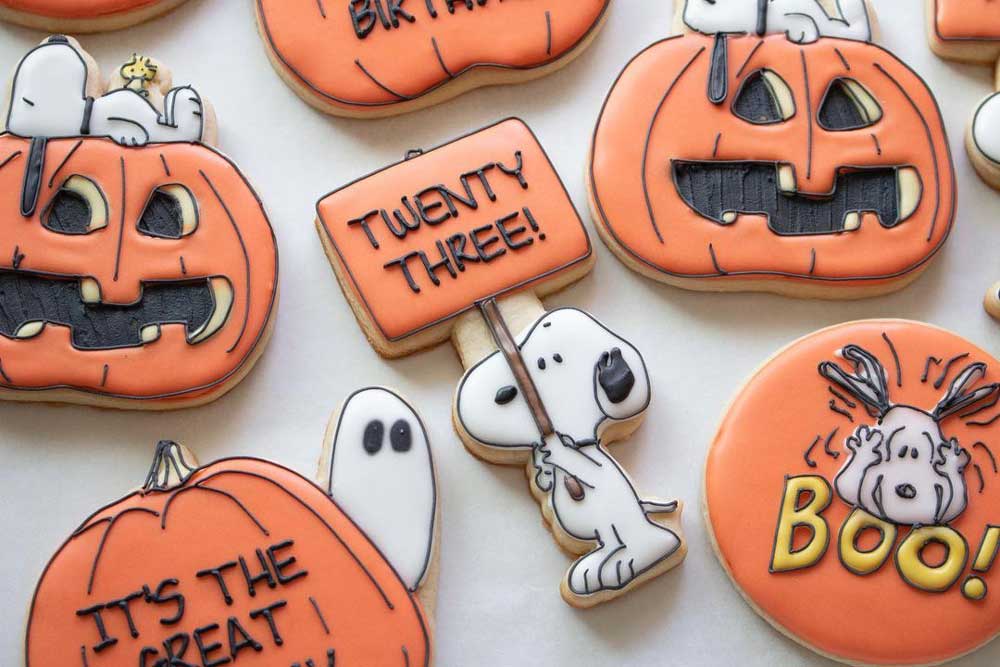 Snoopy is holding an orange sign that says 23 on a cookie.
For more terrific Halloween treats, check out Charlie Brown Halloween Cakes, Cookies, and Pumpkins.
And these Top 7 Charlie Brown Halloween Cookies
To see Charlie Brown treats for every season, check out Snoopy and Charlie Brown.