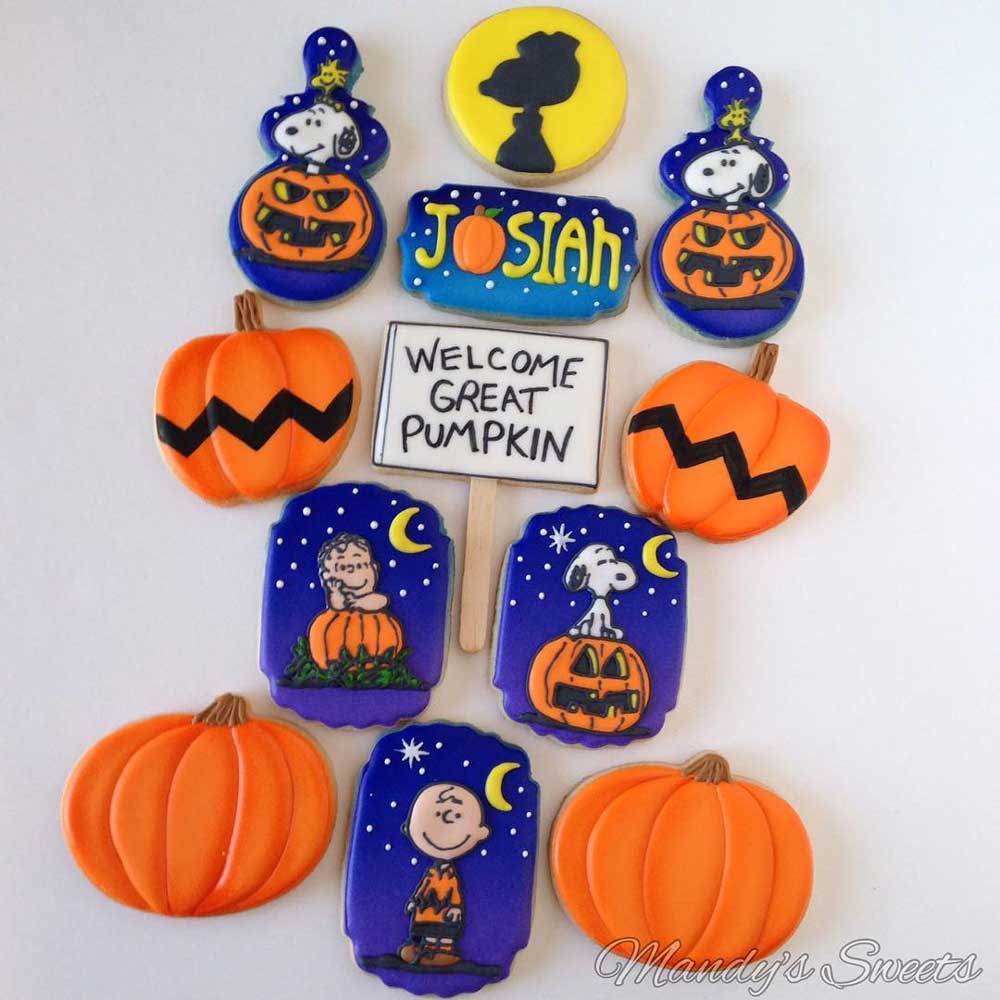 These blue & orange Charlie Brown Halloween Cookies has orange pumpkin cookies with a Charlie Brown zigzag black line. Many cookies have a royal blue background to represent the night sky. One cookie has Charlie Brown with the stars and moon. Snoopy and Woodstock are on a Jack-o-Lantern on another cookie. In addition, Linus is a the pumpkin patch on a cookie. A white cookie in the middle has the words Welcome Great Pumpkin. The birthday name of Josiah has the letter o in the shape of a pumpkin.
These wonderful cookies were made by Mandys Sweets.
For more terrific Halloween treats, check out Charlie Brown Halloween Cakes, Cookies, and Pumpkins.
And these Top 7 Charlie Brown Halloween Cookies
To see Charlie Brown treats for every season, check out Snoopy and Charlie Brown.