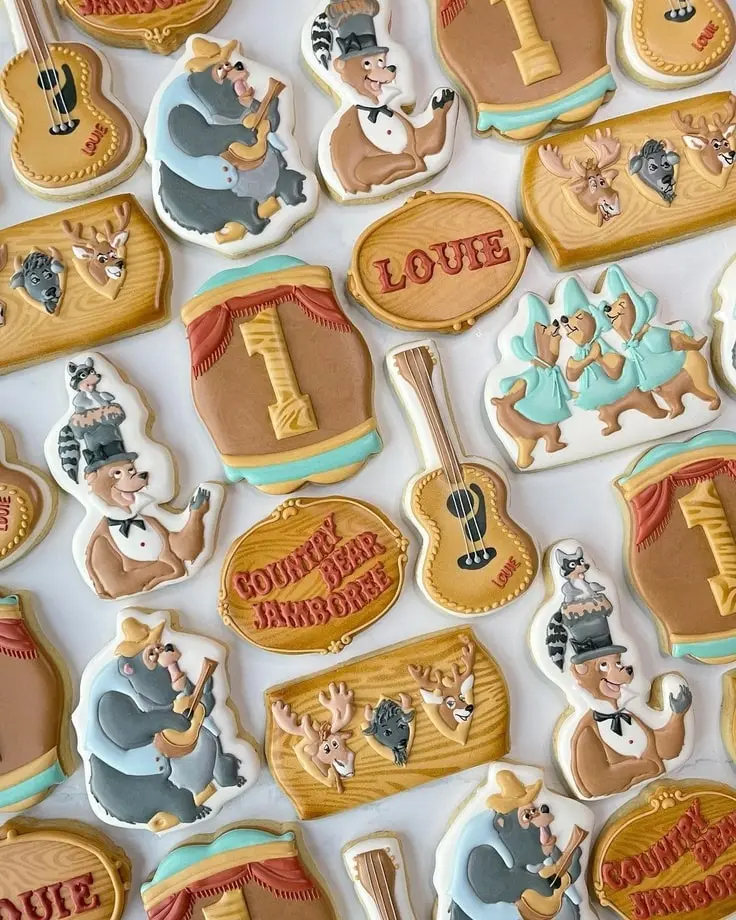 These adorable Country Bear Jamboree Cookies were made by Confetti Yeti. Kerstyn made cookies of Henry (and Sammy the racoon), Big Al, The Sun Bonnets (Bunny, Bubbles and Beulah) and Melvin, Buff and Max. These are so much fun!!!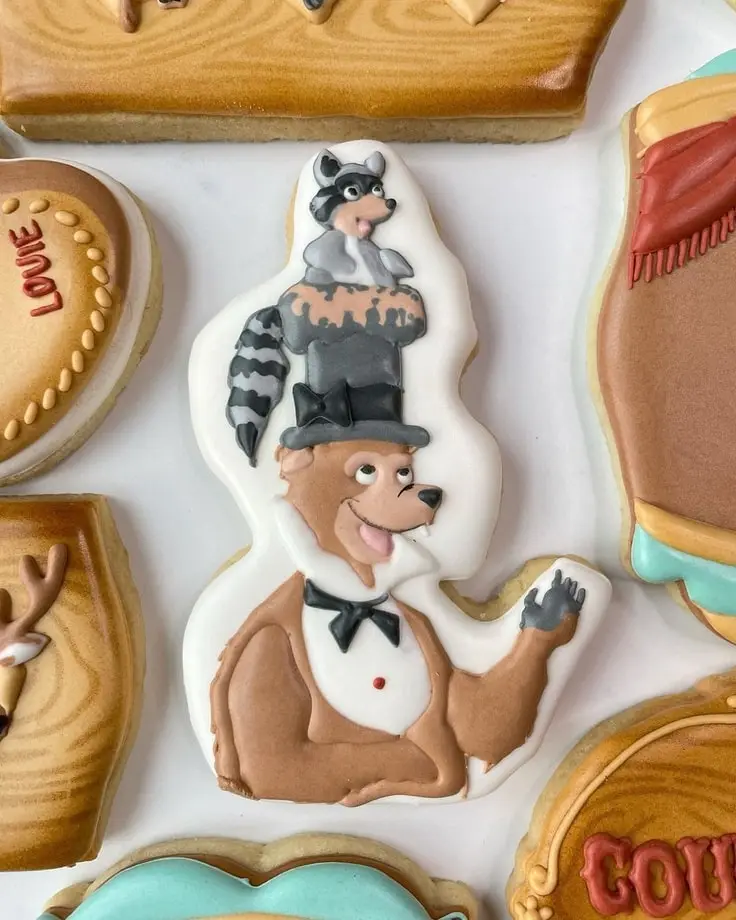 Henry is the Jamboree's host. Sammy is a racoon who pops out of Henry's stovepipe hat.
Big Al is arguably the most memorable bear in the whole show. His voice is Tex Ritter's and he sings Tex's Blood on the Saddle.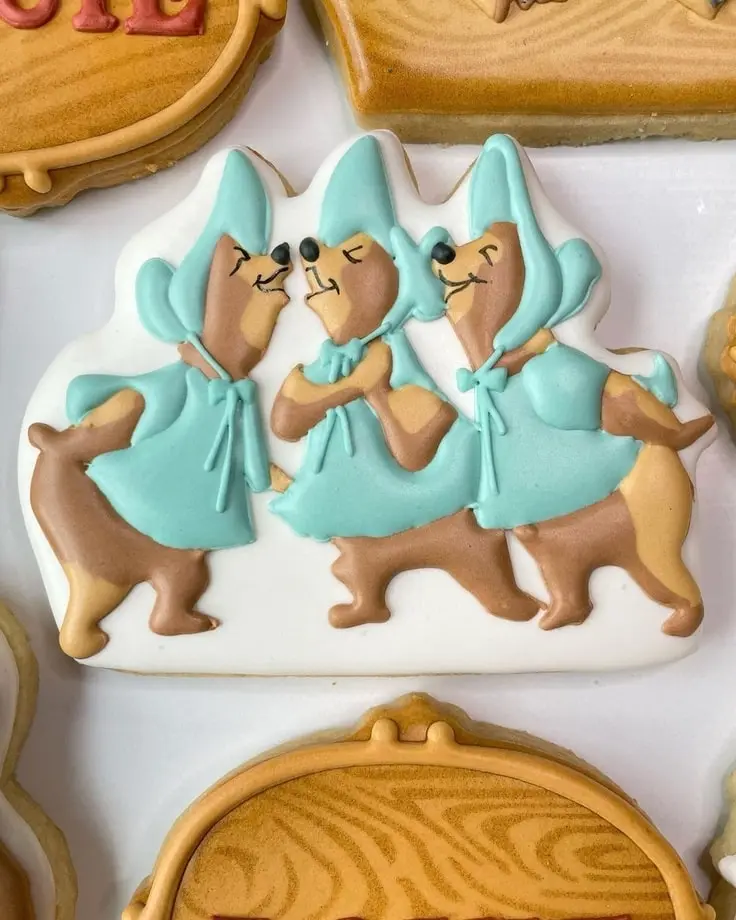 The Sun Bonnets sing – All the guys that turn me on turn me down.
Melvin, Buff and Max are live mounted animal heads that hang above the exit doors. These three remind me a lot of the Muppet's Statler and Waldorf.
Melvin, Buff and Max are the first characters to speak in the show. Their opening dialog is:
Buff: Hey Henry, what's holding ya up? We can't hang around here all day.
Max: Now Buff, be patient. It takes a little doing to set these things up.
Melvin: Yea, we ain't going anywhere anyhow. We're kind of hung up here!
Planning a Disney Jamboree? You'll love the ideas listed below: