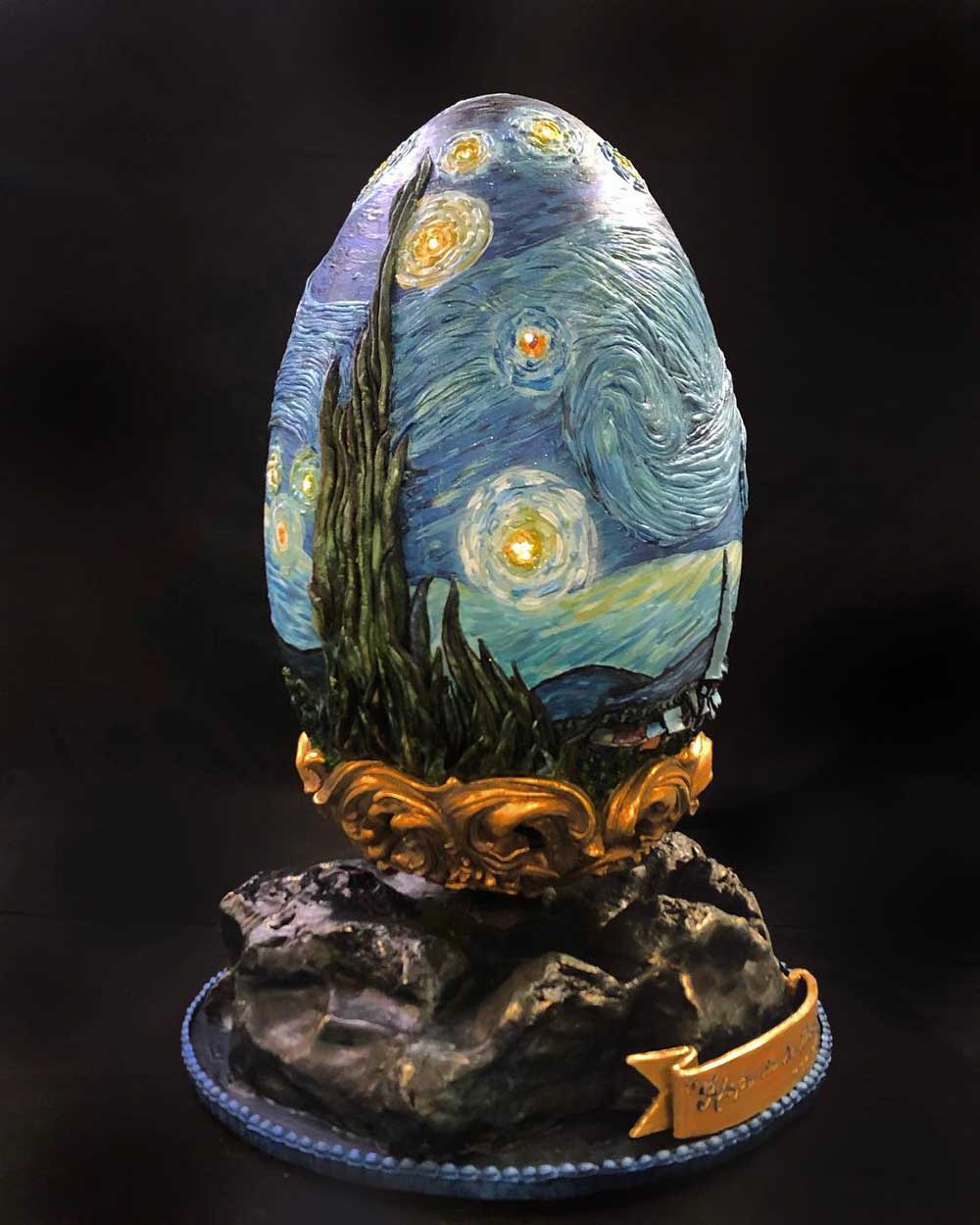 This Starry Night Easter egg is made of white chocolate. It is a terrific creative way to represent Vincent Van Gogh's painting The Starry Night. The base of the egg is made to look like a rocky surface.
This wonderful chocolate Easter egg was made by Juan Carlos Jimenez at Disney's Grand Floridian Hotel.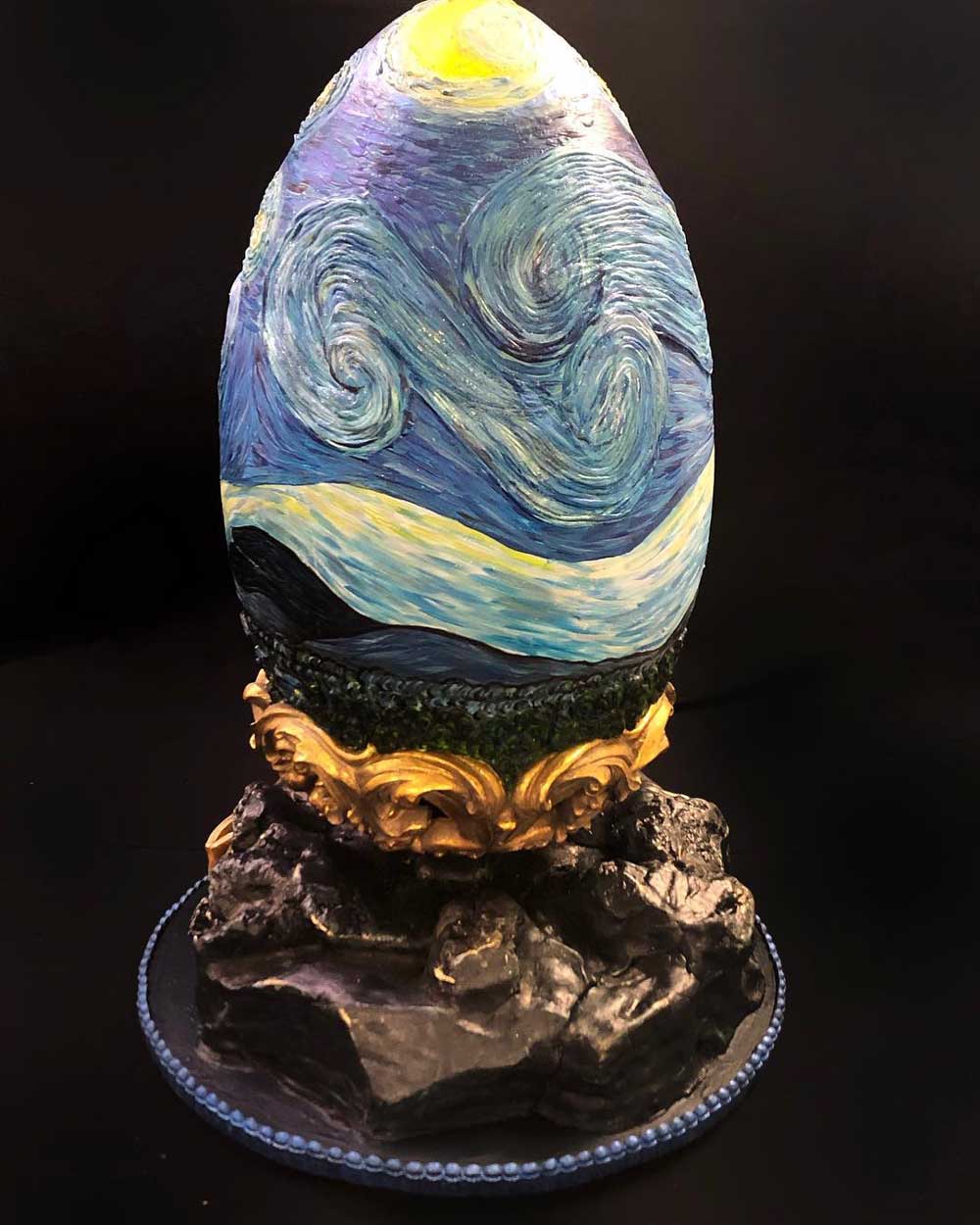 Here's a back view of the egg. The bright moon is painted at to top of the egg. In addition swirly blue clouds are below it.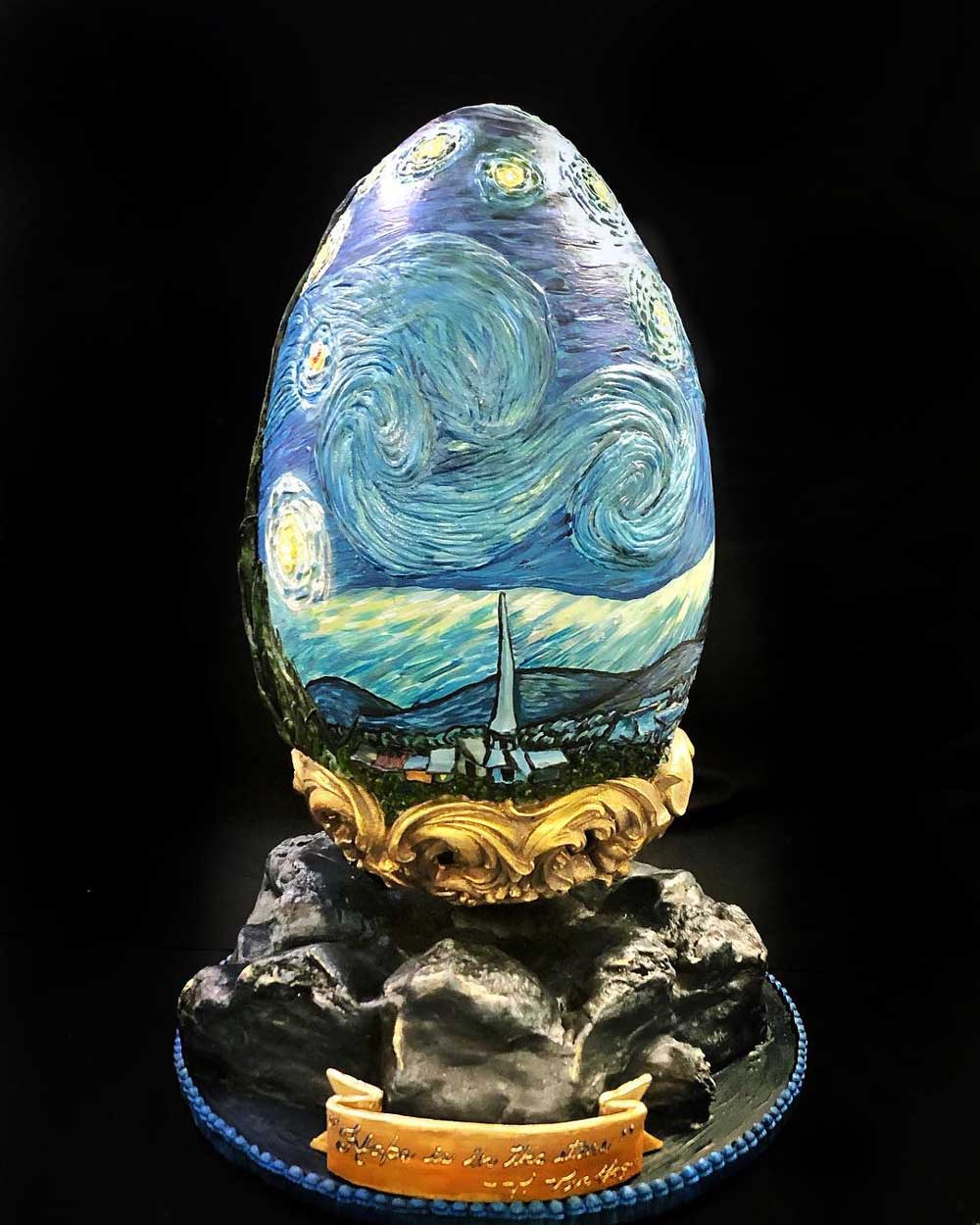 Also here's a side view of the egg. A tiny church and rolling hills at at the bottom. There are swirling clouds and stars in the sky above.
Here's an in progress picture that shows a white chocolate version of the black cypress tree. It also shows the locations of the stars.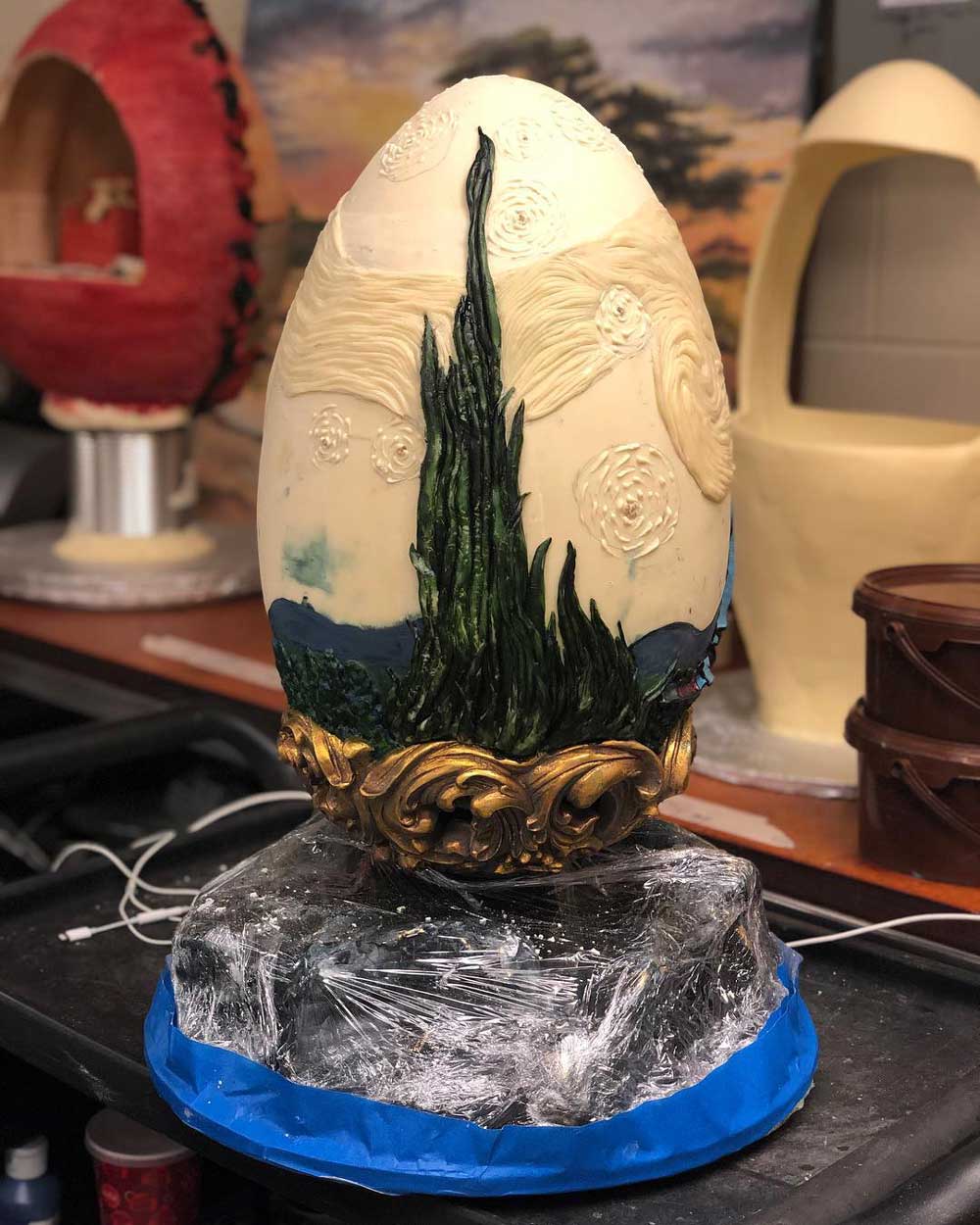 In addition in this in-progress picture, the cypress tree has been painted black.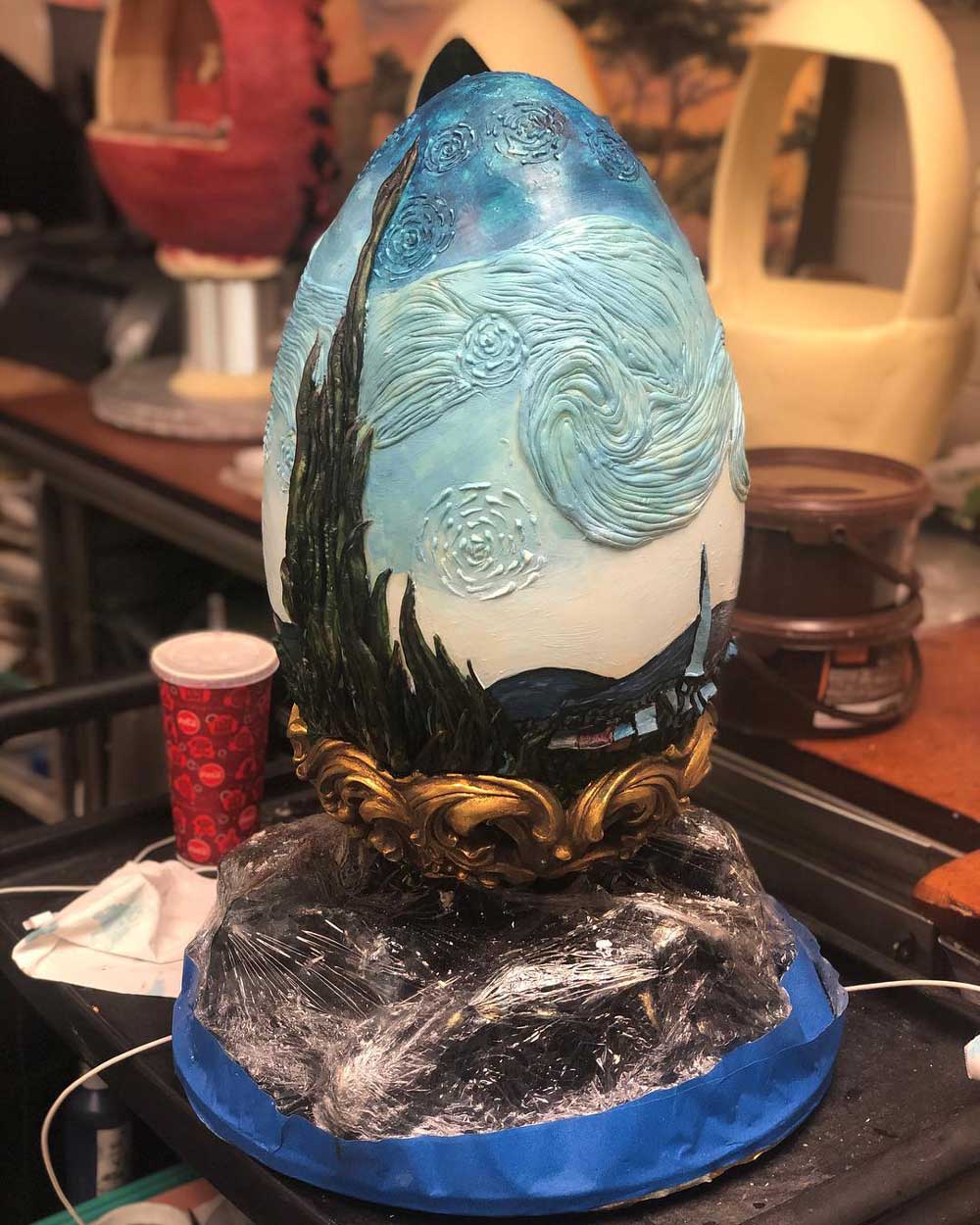 Also in this in-progress picture, the sky is painted different shades of blue. The little swirls for the stars in the starry night are clearly visible.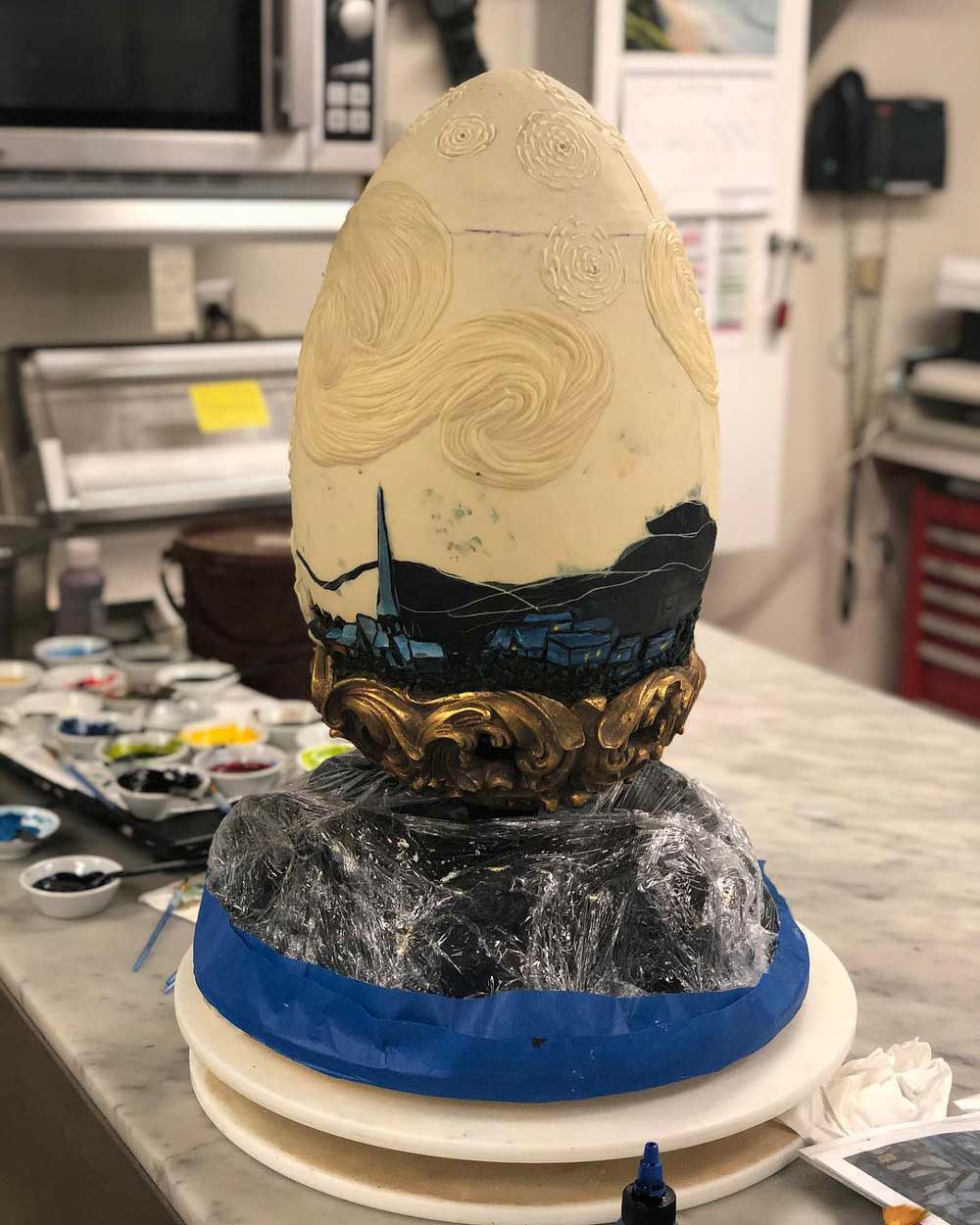 Finally this in-progress picture of this chocolate Starry Night Easter Egg shows the small swirls of chocolate that will be painted as swirls in the night sky.
Also take a look at these Pop culture Easter Eggs.