This Dracula Mickey Cake Topper features a three dimensional figure of Mickey Mouse made of fondant. Also there are orange fondant Mickey Jack-o-Lanterns and a grey headstone.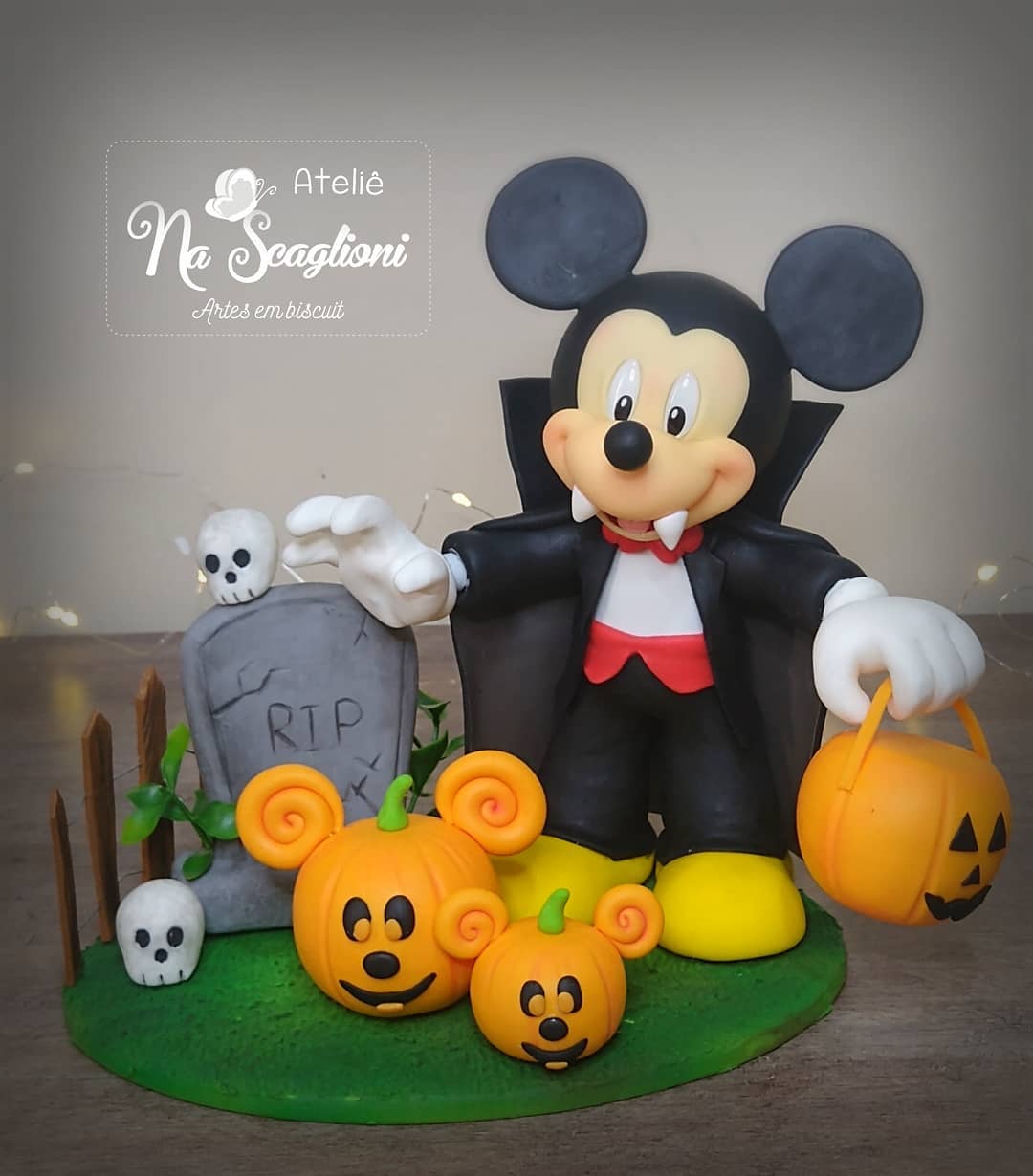 This wonderful Disney Halloween Cake topper was made by Ateliê Na Scaglioni. This cake topper is on a green base so it can easily be moved onto the cake. Also Mickey looks just like a plush toy. He has a happy face and is wearing fangs and a black cape since he is dressed as Dracula. The fondant grey headstone beside him the the letters RIP. There is a white fondant skull on the ground in front ofjthe headstone.
Also Mickey is holding an orange container for holding candy that looks like a Jack-o-Lantern. It matches perfectly with the orange Mickey Jack-o-lanterns in front of him.
For more pop culture Halloween party ideas and more spooktacular Count Mickey Mouse Treats?
Here is another spooky cake featuring Mickey Mouse as the count.
These great cookies feature a spooky house, a Mickey Mouse pumpkin, Mickey as Dracula and Mickey bats.
This amazing cupcake tower features Mickey Mouse as Dracula, Minnie Mouse as a witch, Donald Duck as a red devil, Daisy Duck as a princess, Goofy as a mummy and Pluto as a skeleton.