These Snoopy Mummy Cookies feature royal icing Snoopy Mummy cookies and orange Jack-o-Lantern cookies with Snoopy on top of them.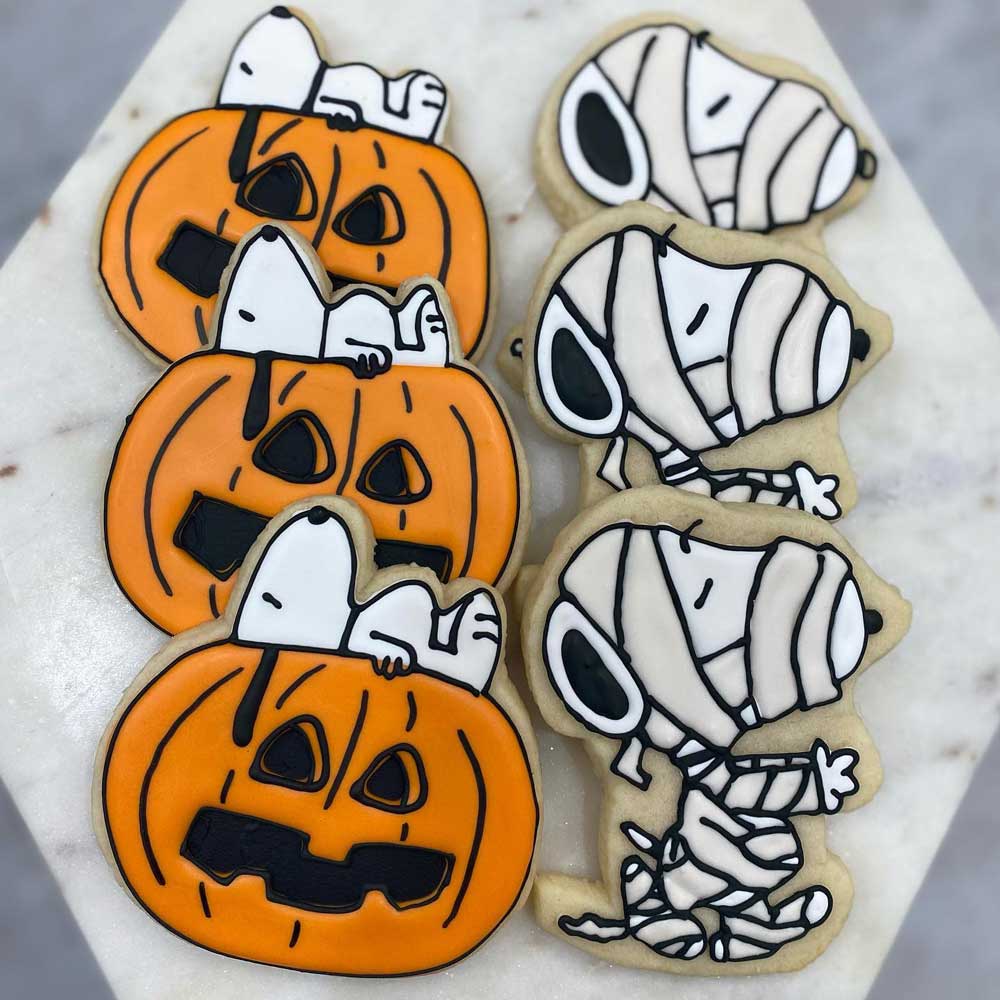 These wonderful cookies were made by Cali Cookie Co..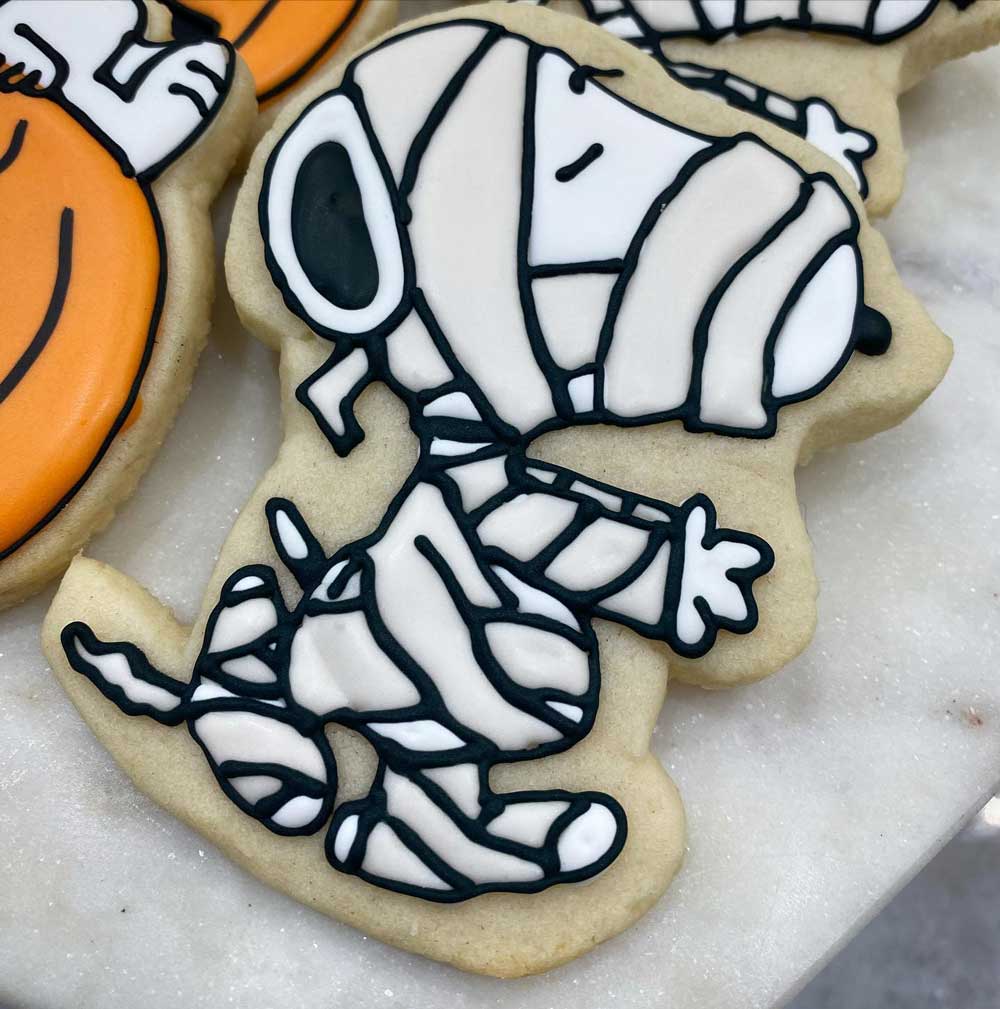 This Snoopy cookie shows him wrapped up as a mummy by using white royal icing to flood the cookie and black royal icing lines to show the edges of the bandages.
Also this carved pumpkin cookie looks like a thin layer of black royal icing way put on where the mouth and eyes were to be. Then the rest of the cookie was flooded with orange royal icing. This makes the pumpkin look carved since the orange royal icing is higher than the black. Thies was done to represent that pumpkin was removed. It gives the cookie a nice dimensional look. In addition, black lines were added to show ridges on the pumpkin. Also Snoopy was piped on top of the pumpkin with his ear hanging down over the Jack-o-Lantern.
In addition take a look at out Charlie Brown Halloween Cakes, Cookies, and Pumpkins.
Also to see Charlie Brown treats for every season, check out Snoopy and Charlie Brown.