These Mickey Ghost & Poison Apple Cookies feature Mickey Mouse dressed in a ghost costume, Mickey Pumpkins, and the Snow Queen's poison apple cookies.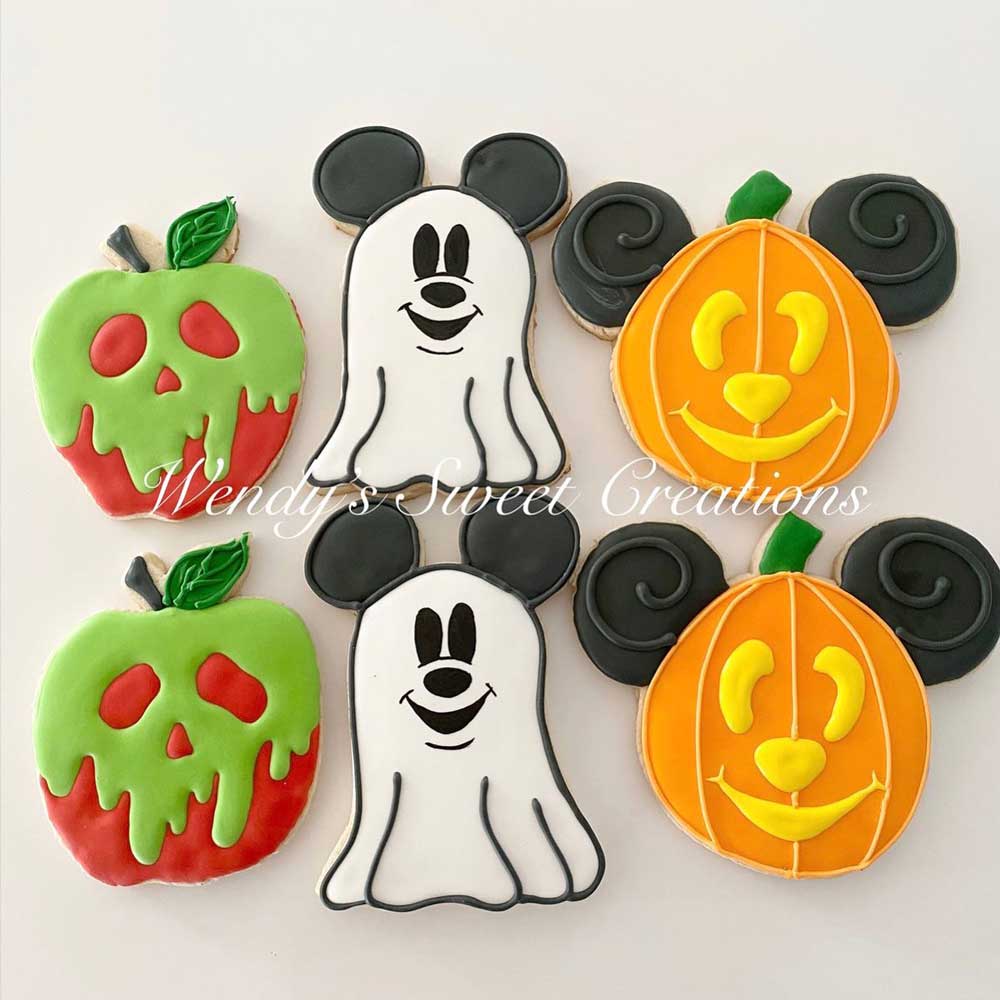 These wonderful cookies were made by Wendy's Sweet Creations. The Snow Queen poison apple cookie looks like the apple she tried to give to Snow White. Also it looks like it was first covered in red royal icing in spots. Next the other parts were covered in lime green royal icing to make the skull face on the apple.
Also the Mickey Mouse ghost cookie was covered in white royal icing and outlined in black royal icing. Next the eyes, nose, and mouth were drawn.
In addition the Mickey Pumpkin cookie has black royal icing ears. The eyes, nose, and mouth are done using yellow royal icing.
For more pop culture Halloween party ideas
Here is a spooky cake featuring Mickey Mouse as the count.
Also these great cookies feature a spooky house, a Mickey Mouse pumpkin, Mickey as Dracula and Mickey bats.
In addition this amazing cupcake tower features Mickey Mouse as Dracula, Minnie Mouse as a witch, Donald Duck as a red devil, Daisy Duck as a princess, Goofy as a mummy and Pluto as a skeleton.