Here is a Yoda cookie by East Coast Cookies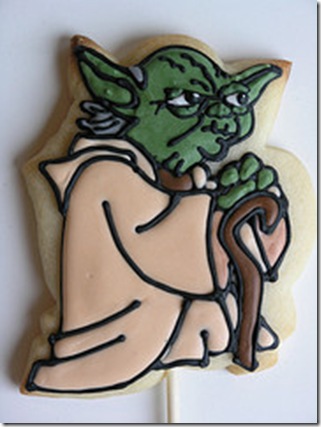 Here are some Boba Fett cookies by an unknown baker. Please let me know if you know who the baker is.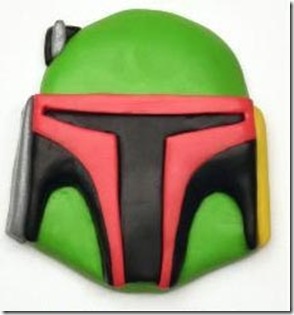 This Yoda cookie was made by Whipped Bakeshop.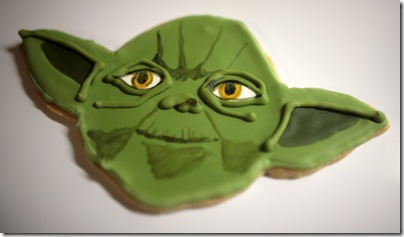 These cookies are by Lisa at Whole Cake and Caboodle
These Darth Vader Cookies are made by Cookievonster
Here are some Storm Trooper and Darth Vader cookies by A Master Creation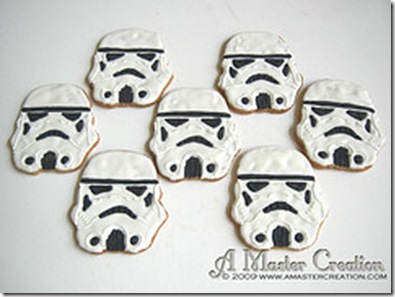 Neato Coolville has instructions for making these Death Star Cookies. These are from the long out of print – Darth Vader's Activity Book.