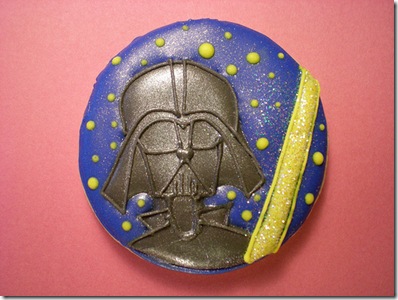 These Star Wars cookies are made by Yukiko, aka Rosey Sugar, in Tokyo, Japan. Her cookies are so gorgeous. If I lived in Tokyo, I would love to order cookies from her.
These Star Wars Cookies are patterned after the ones above, but they are made by Sweet Sugar Belle. She added Yoda and Chewbacca.
These R2-D2 cookies were also made by Sweet Sugar Belle.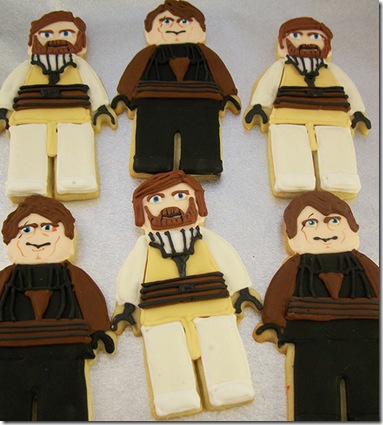 These LEGO Star Wars Obi Wan and Anakin cookies were made by Emily Reiman. Cakespy includes step by step instructions for making the Obi Wan cookies.
Here is a very detailed Millennium Falcon cookie from an unknown baker. Please let me know if you know who baked these.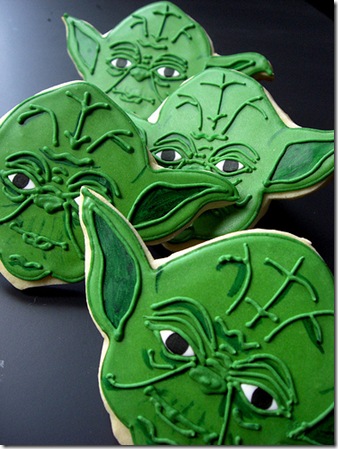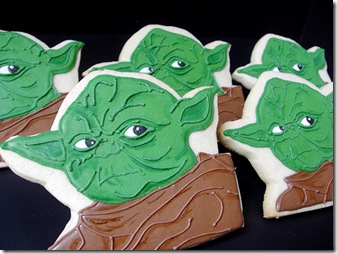 These Yoda cookies, Millennium Falcon cookies, and Storm Trooper cookies were created by Sugar Envy.