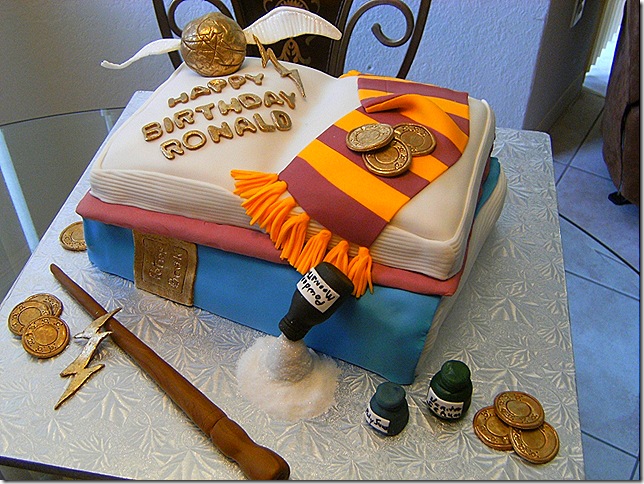 When I look at this cake, I feel like I'm walking into a personal collage honoring Harry Potter.  This collage is made even better by the fact that it is crafted out of chocolate cake, butter cream icing, fondant, and gum paste. The coins look like they came right out of Gringott's vault, the potions straight from Professor Snape's stash, lightning bolt scars right off Harry's forehead, a wand good enough to have been made by Ollivander, a Quidditch Golden Snitch like the one that Harry caught in his mouth, and a Gryffindor scarf like so much of Harry's friends and classmates wore.   With all of that ,you've got just about all of Hogwarts on the cake.
This cake was made by soledad on Cake Central for his son's birthday.
Here's another view of the cake with the wand resting on top of the cake.