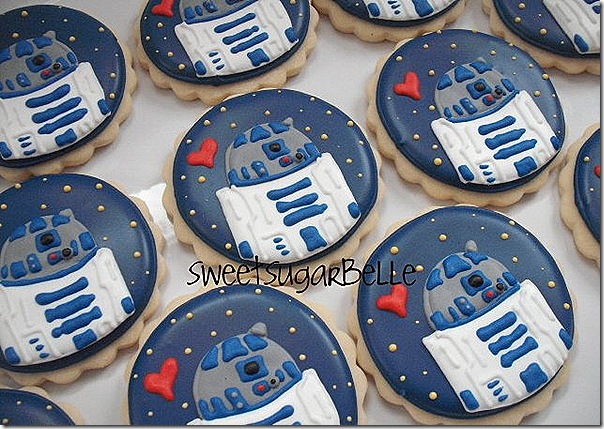 Last July, I briefly mentioned Sweet Sugar Belle'sStar Wars Cookies. Since then, Sweet Sugar Belle has been extremely busy making some of the most amazing Star Wars cookies I've ever seen.
Get comfortable and find something to nibble on, because we're going to be here for awhile and these wonderful cookies are going to make your mouth water.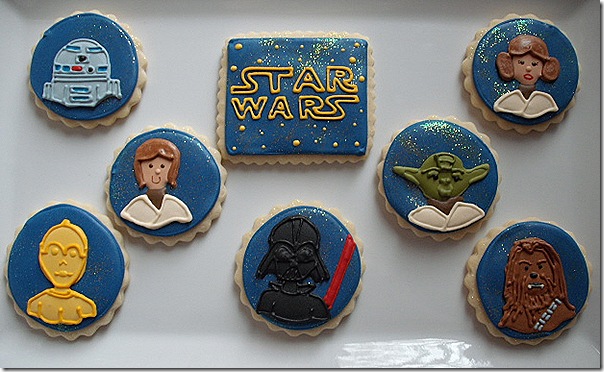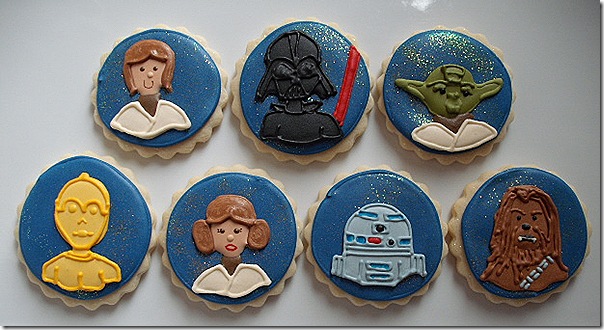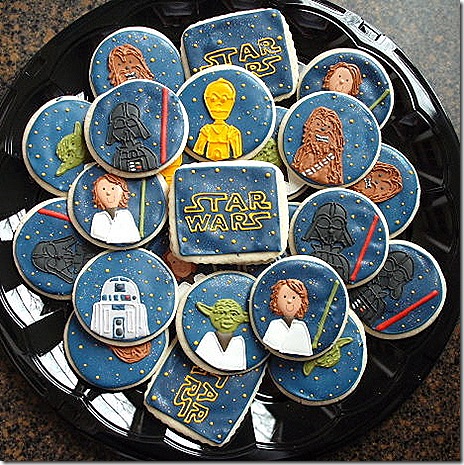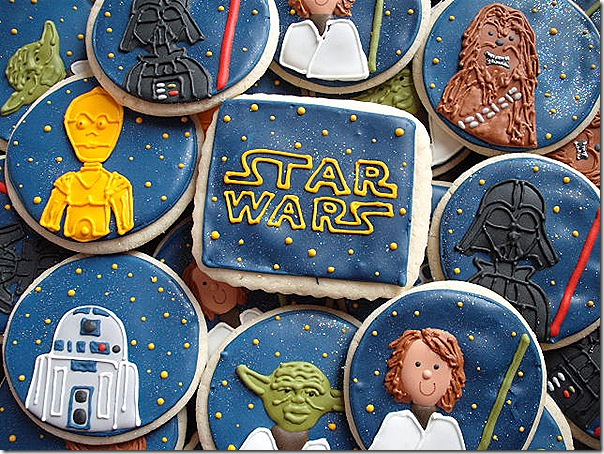 One thing I love about Sweet Sugar Belle's cookies is the variety. Each set of cookies has a different design.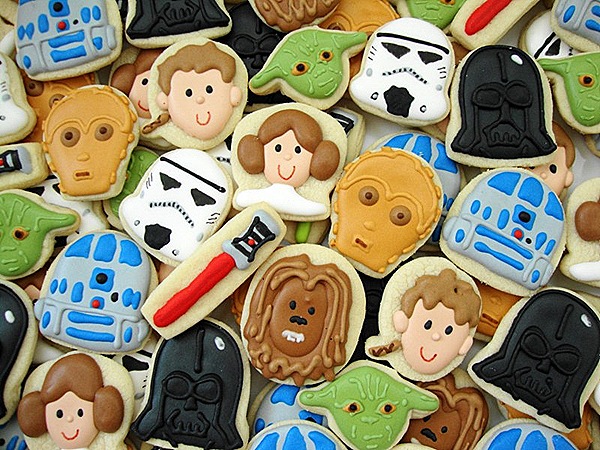 These cookies are amazing because they're tiny.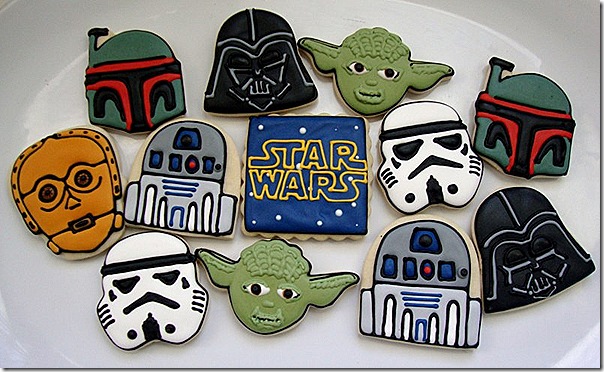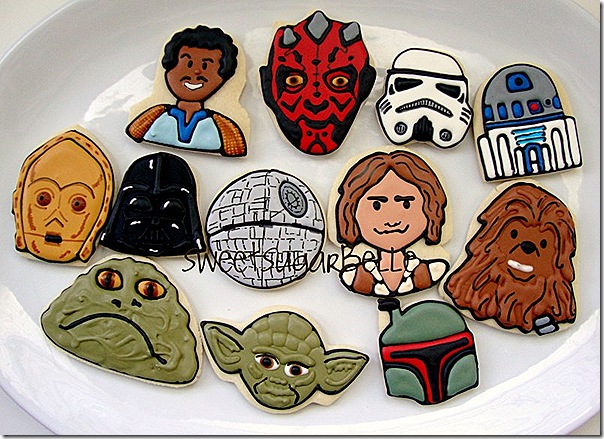 Look Mike, it's a Lando Cookie!!!