Pharrell Williams is one of the most talent people around. He is singer, songwriter, composer, and clothing designer. He had an Alice in Wonderland themed birthday party. This amazing Tim Burton's Alice in Wonderland cake was his birthday cake. This awesome cake was made by Elegant Temptations.
Here are close-ups of this amazing cake: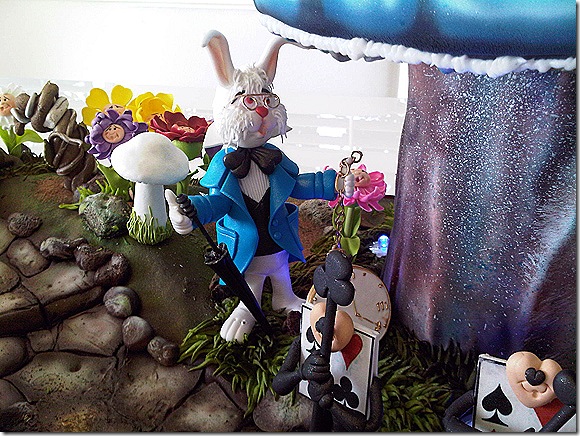 The figures on this cake are amazing. My favorite figures are the Playing Cards. I have a real fondness for Alice in Wonderland's Playing Cards. A few year ago, we went to Mickey's Not So Scary Halloween Party dressed as Playing Cards and we're picked to be in the Halloween Parade.