Fred Flintstone and Barney Rubble are my favorite cartoon fathers, so I thought they would be the perfect characters to feature on Father's Day.
This wonderful Flintstone's Cake was made by Crazy Beautiful Cakes. Crazy Beautiful Cakes also made this amazing
The design was based on one of Debbie Brown's Flintstone cakes. This cake was a buttermilk chocolate cake with chocolate ganache covered in fondant. Fred, Wilma, Barney, Bam-Bam, Pebbles and Dino were made out of gum paste.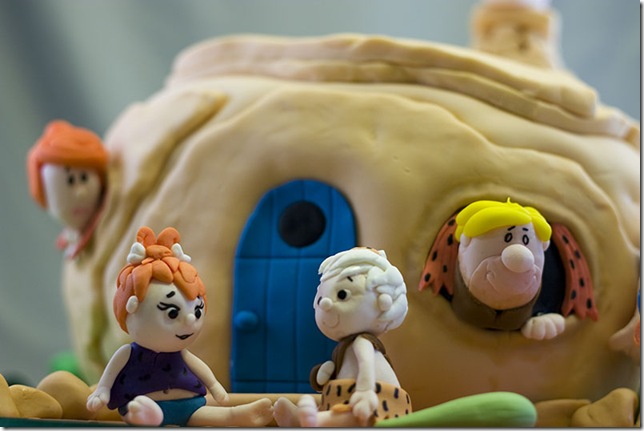 Happy Father's Day!!!