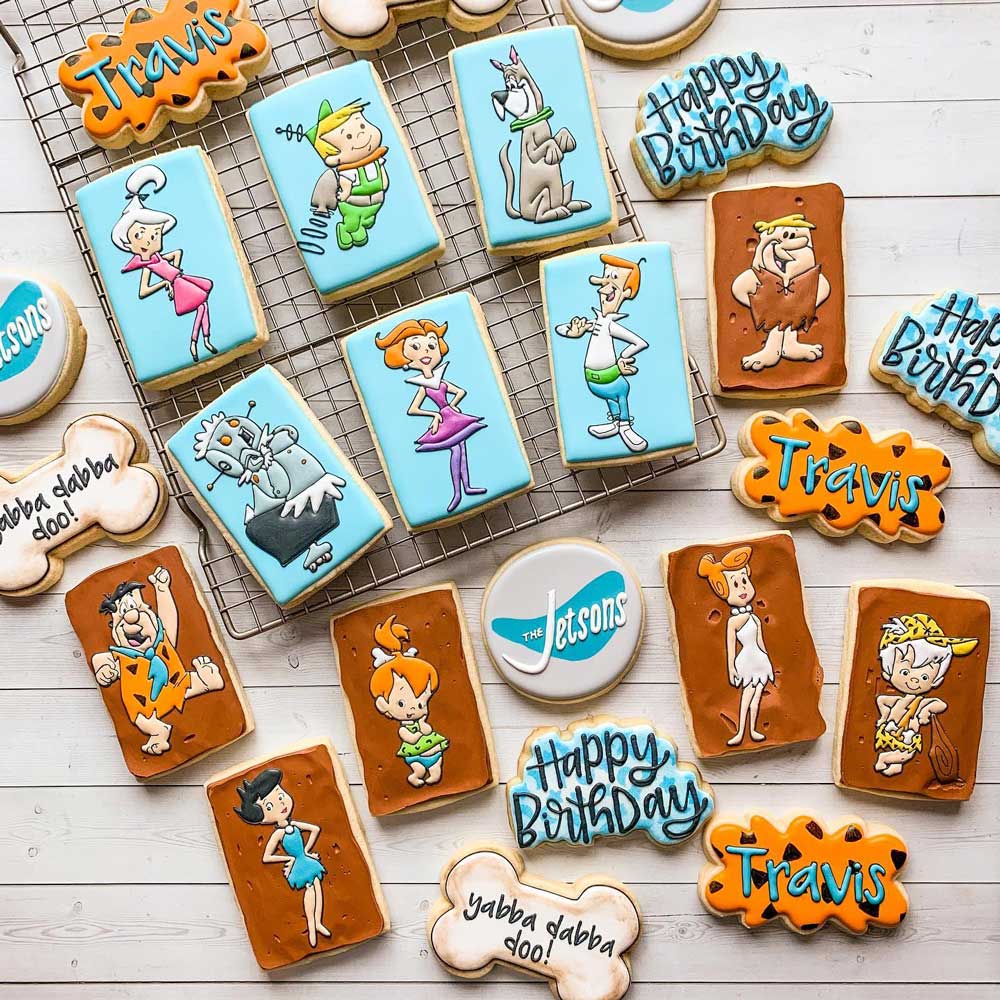 These wonderful The Jetsons Meet The Flintstones Cookies were made by The Country Cookie. Madison did an amazing job with these cookies. They are sweeter than a Spacely Sprocket and make we want to shout Yabba Dabba Doo!
Both The Flintstones and The Jetsons are among my favorite cartoons. I watched them a ton when I was little and still love them to this day. I have every episode of both series on DVD and some seasons on digital.
The very first thing I thought of when I saw these cookies was Hanna-Barbera's animated film The Jetsons Meet The Flintstones. It is a cute movie where both families meet. There are also fun segments with the Jetsons stranded in Bedrock while the Flintstones are stuck in the future.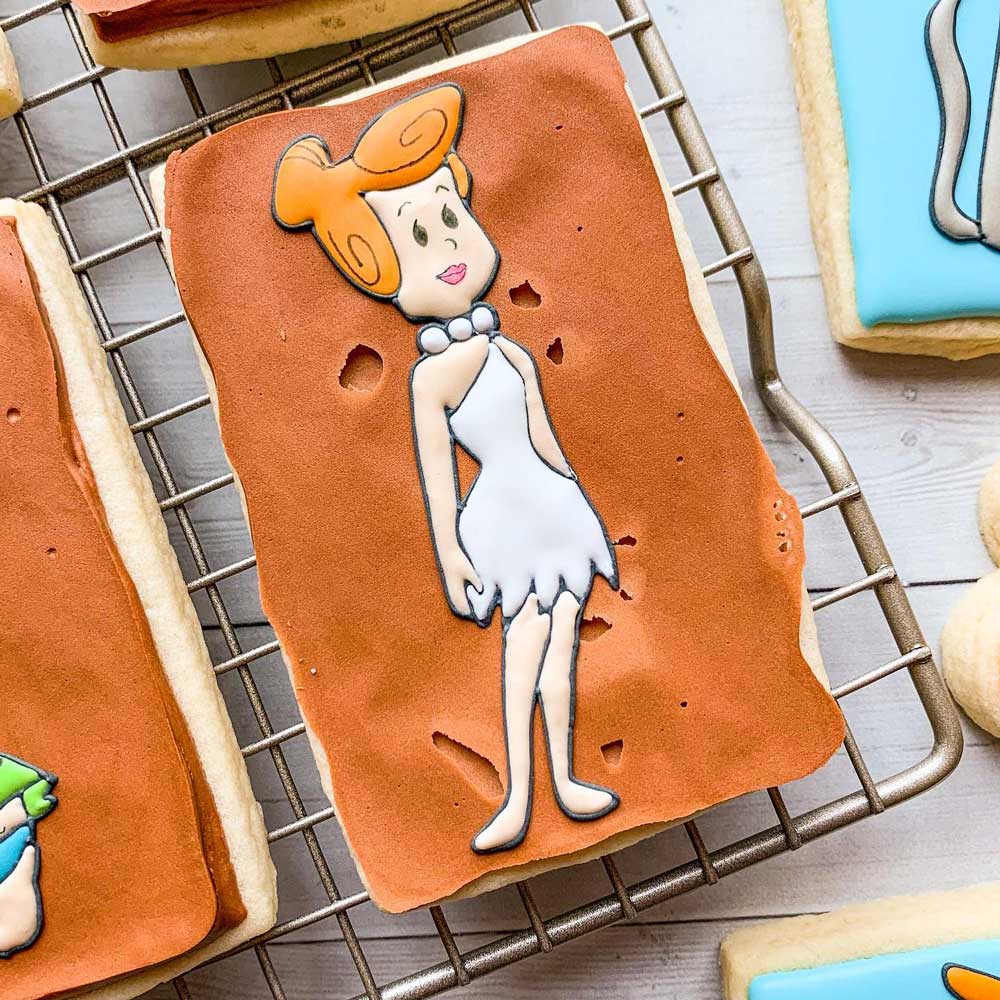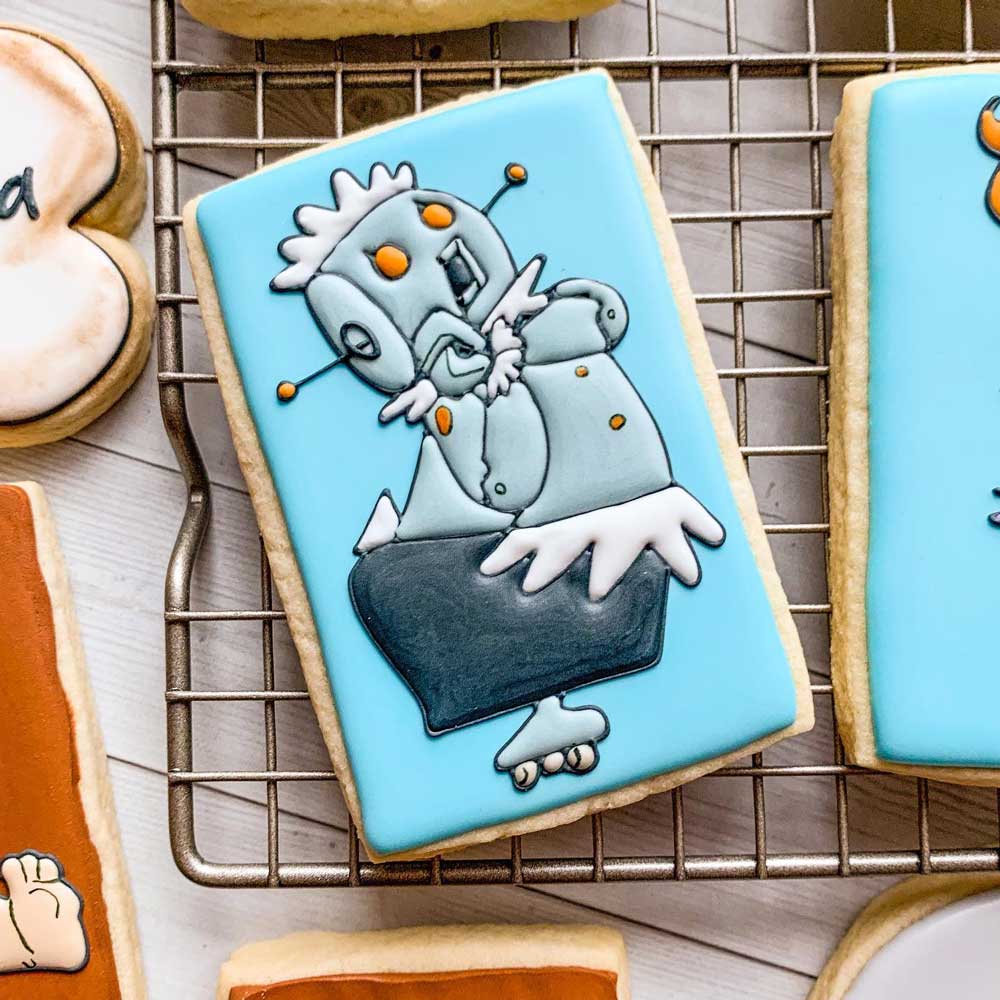 In addition to the characters being perfect, look at the backgrounds around Wilma and Rosey. The Flintstone cookies have stone background with little imperfections in them. Since the Jetsons live in a house in the sky and drive flying cars, their cookies have sky blue backgrounds.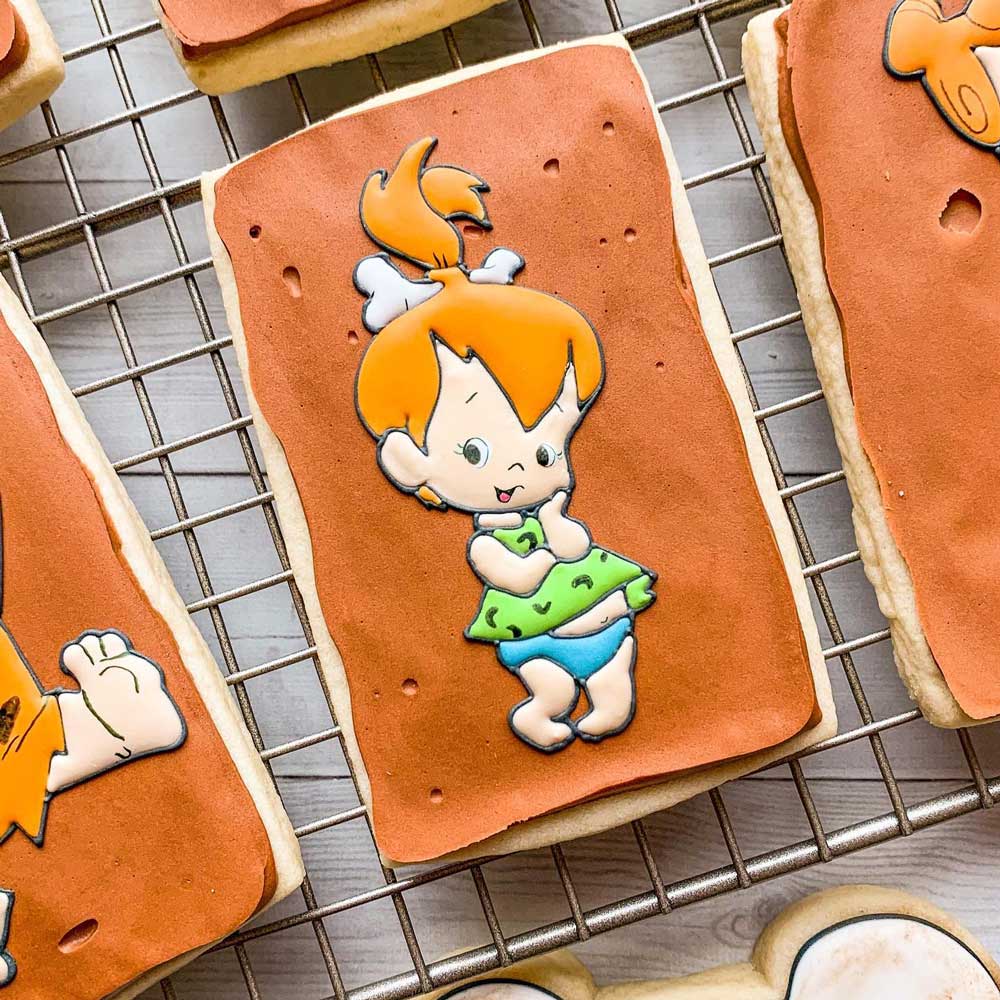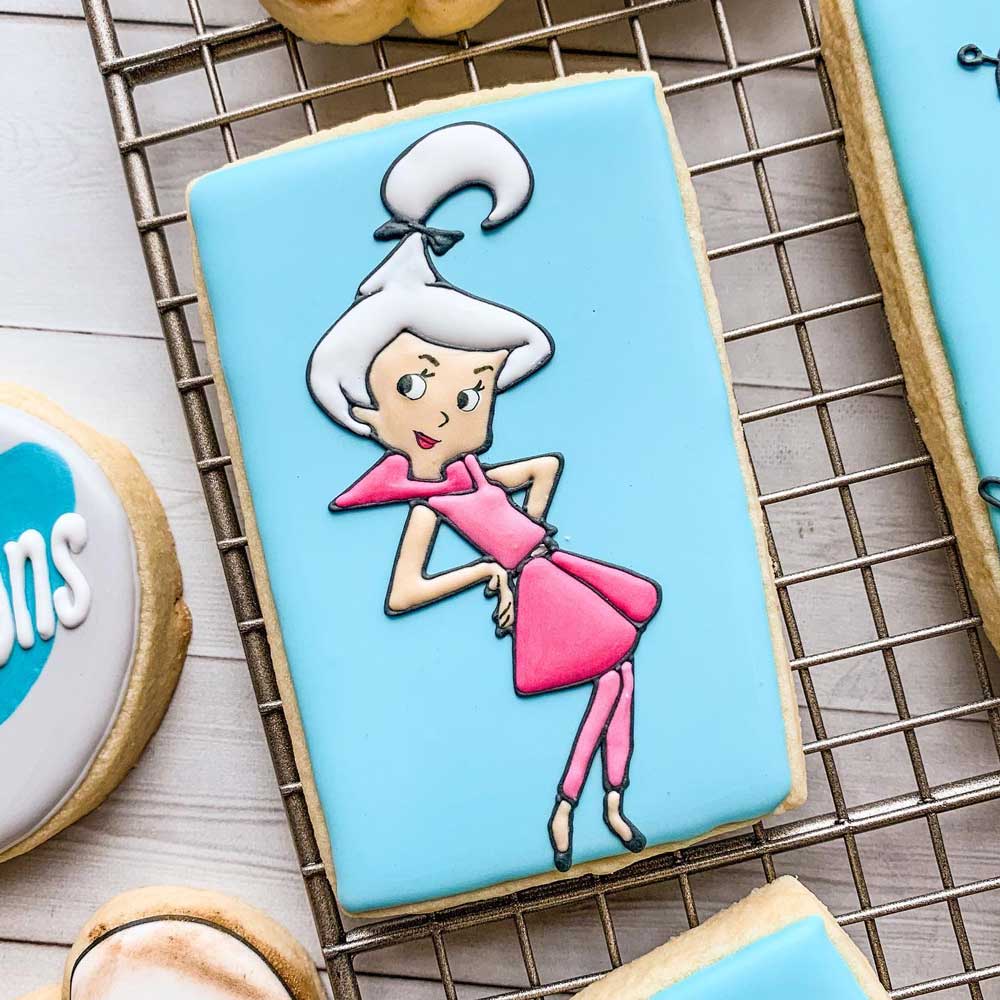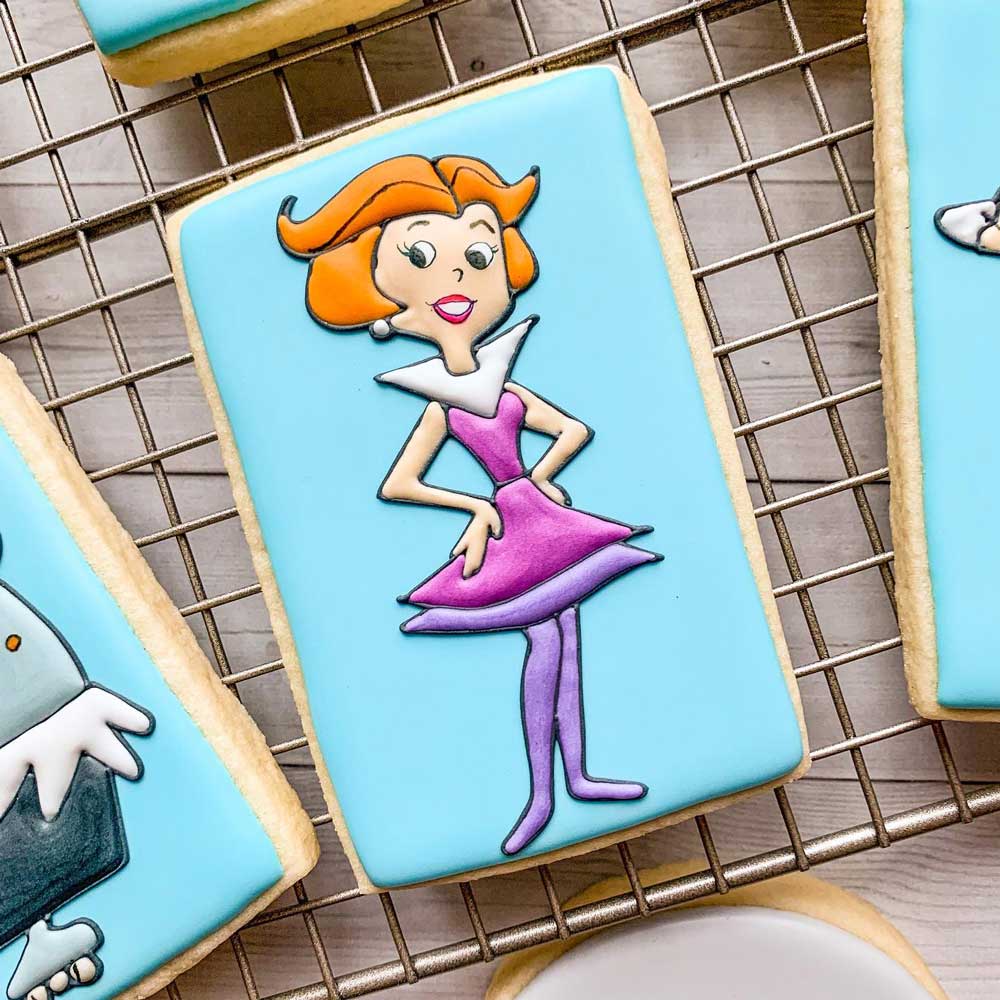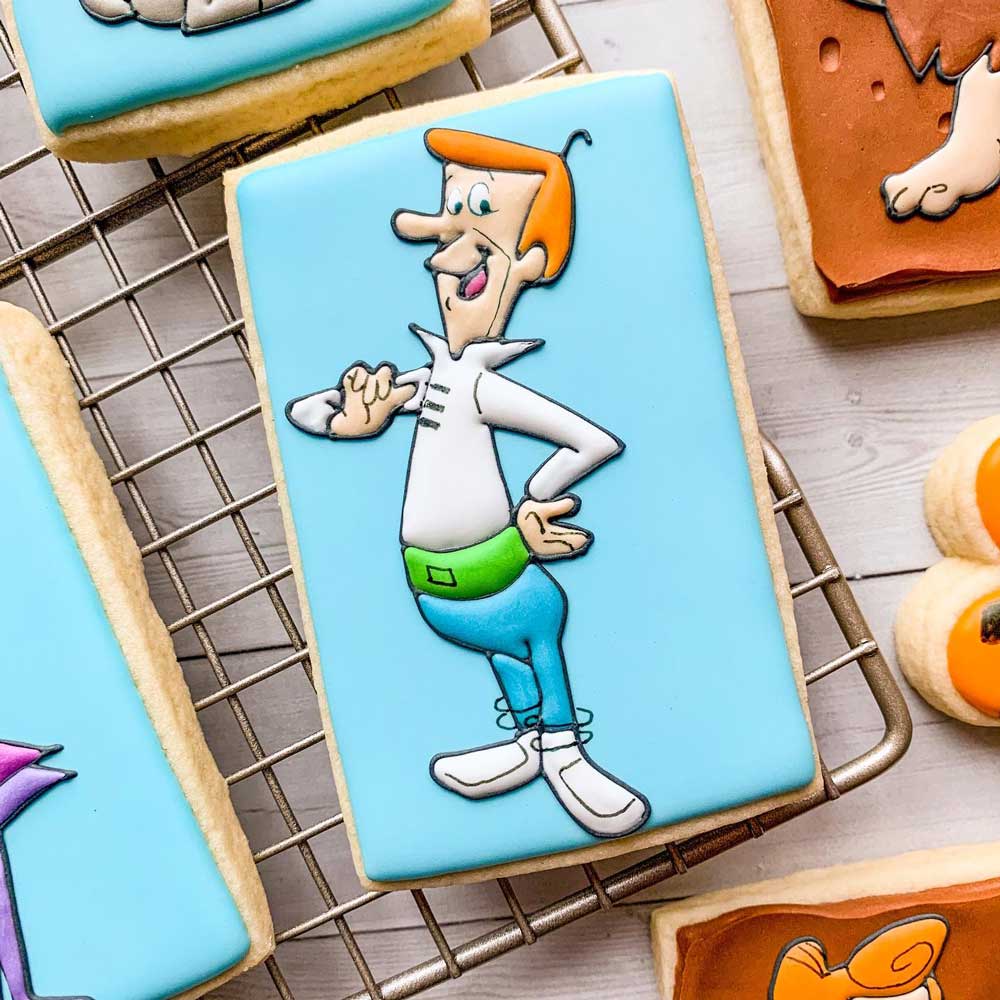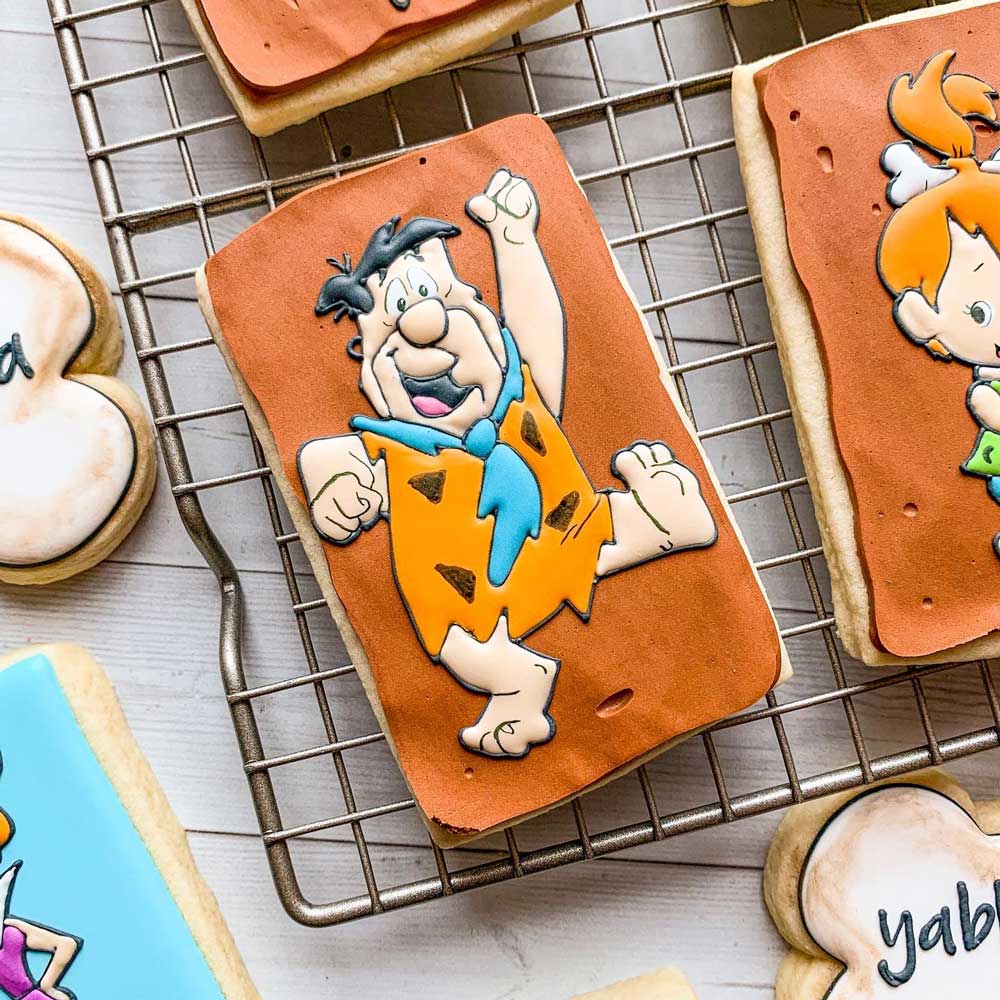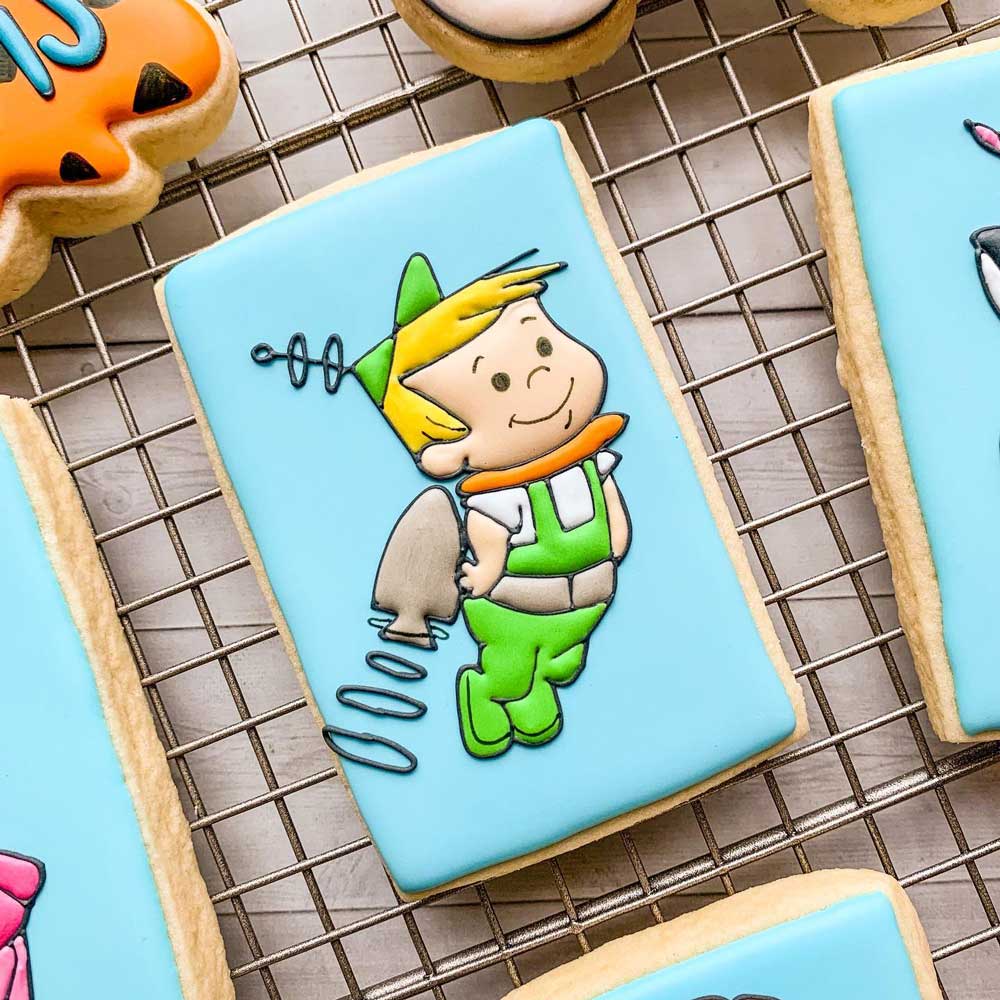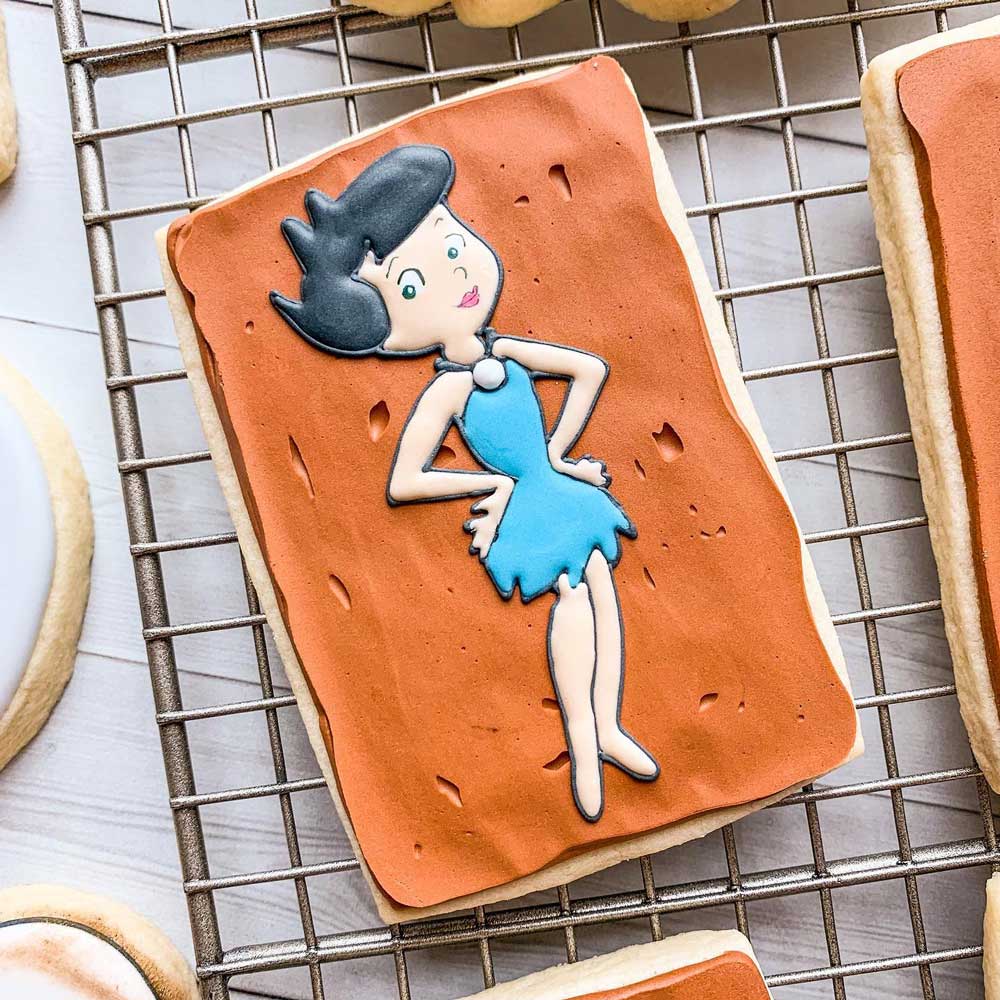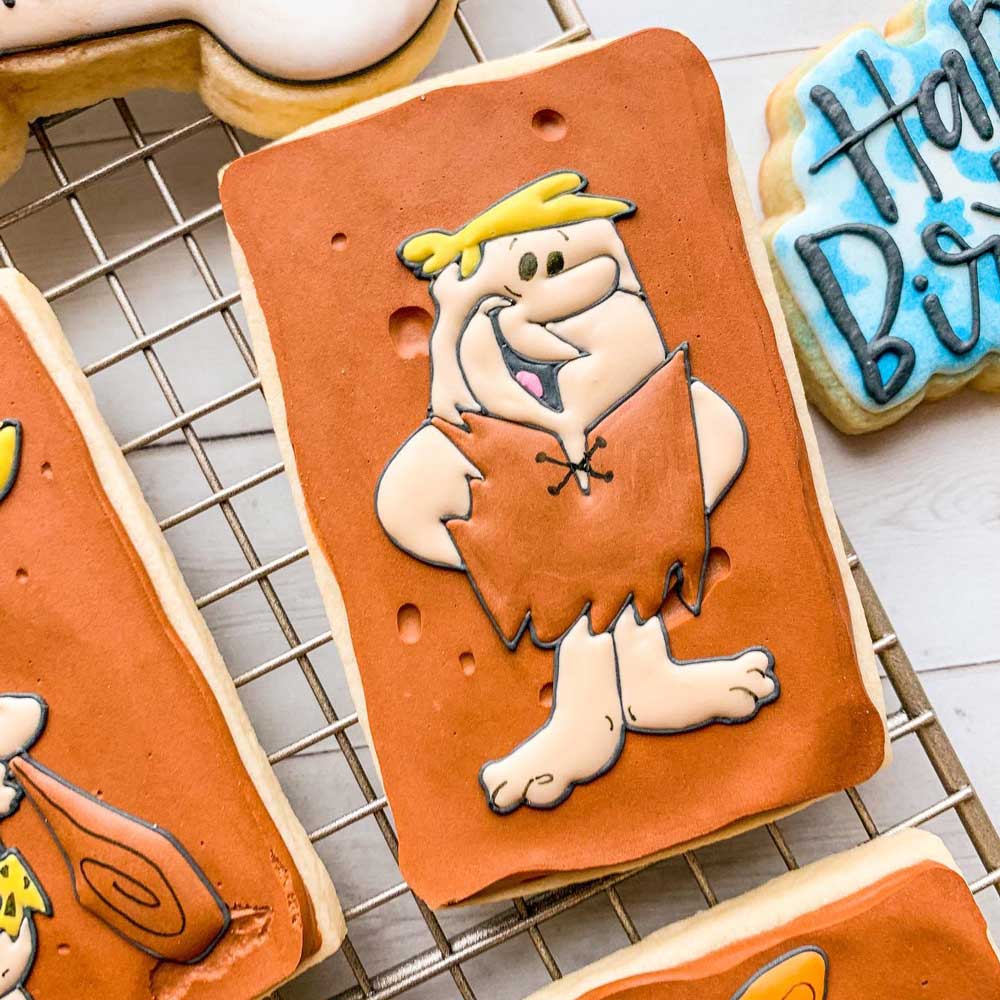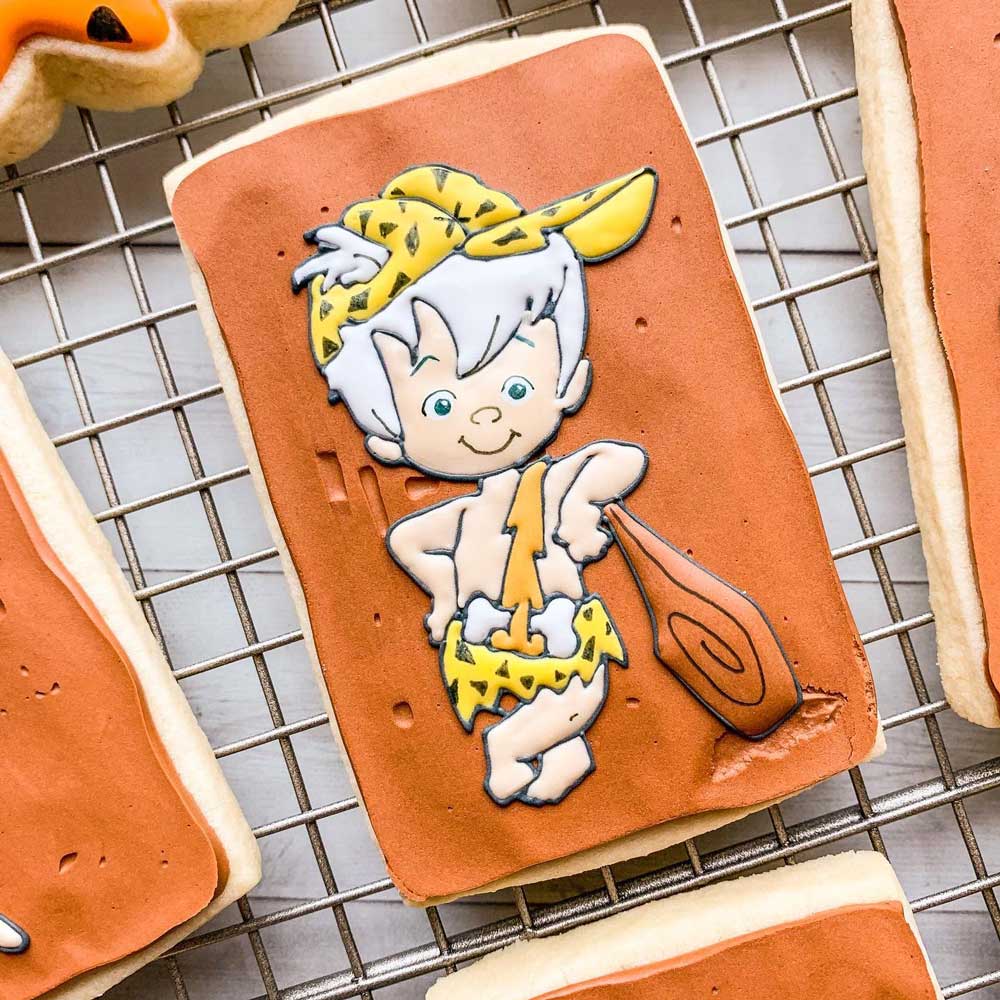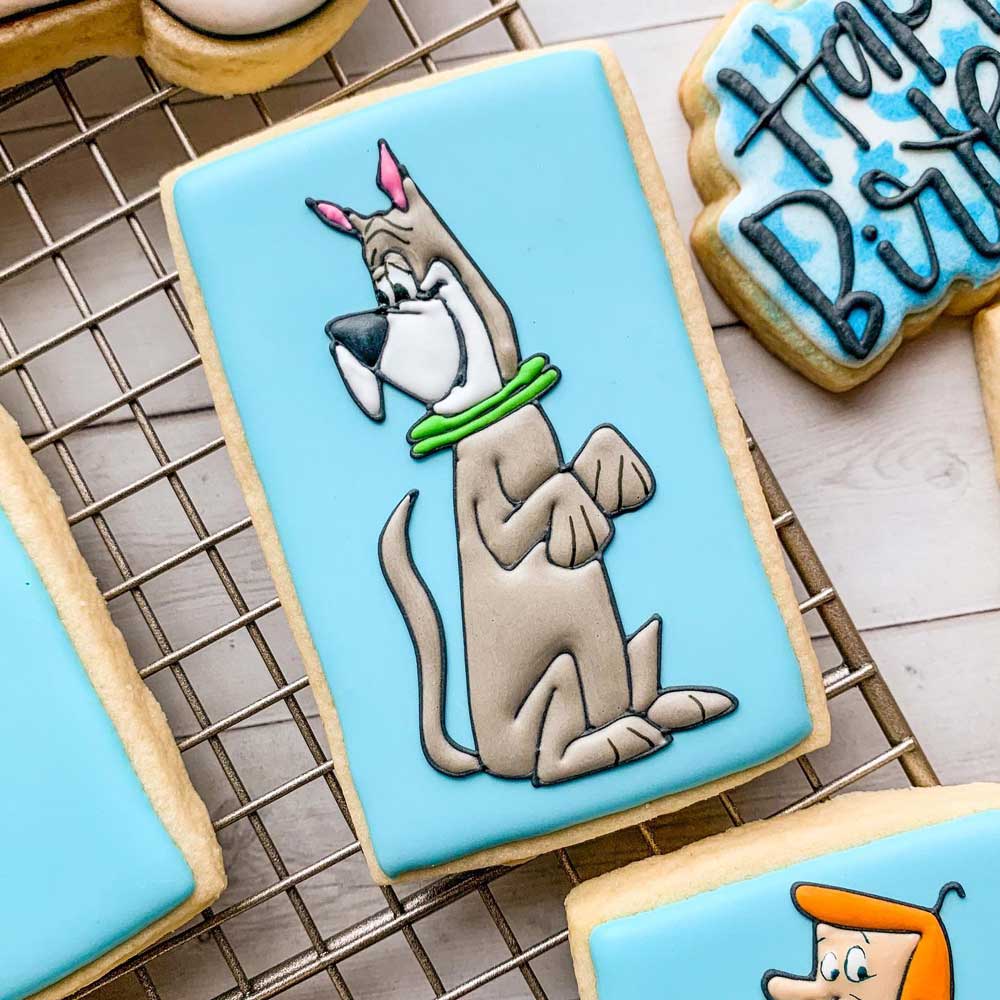 For more sweet Flintstones and Jetsons treats, check out:
These Jetson Cookies featuring the futuristic family and their space houses
An absolutely adorable Bamm-Bamm and Dino 1st Birthday Cake