These Flintstones 18th Birthday Cookies feature Wilma, Betty,Fred, Barney, Pebbles, Bamm-Bamm,. and Dino. These cookies were made using layers of royal icing.
These wonderful cookies were made by Biscoitos Decorados Ribeirão Preto. When I first saw these cookies I could not tell if they were meant for a 1st birthday celebration or an 18th birthday celebration. Since they did not look juvenile, I decided to say 18th birthday.
Also I like the way the Wilma and Betty cookies are the same shape and they are facing each other. Also Fred and Barney are around the same shape and are on opposites sides. In addition the number 1 cookie has Fred's suit animal print pattern and a white for Dino. The number 8 cookie matches the print on the number 1 cookie. It has has Fred's blue tie. The tie is the same color as the number 1.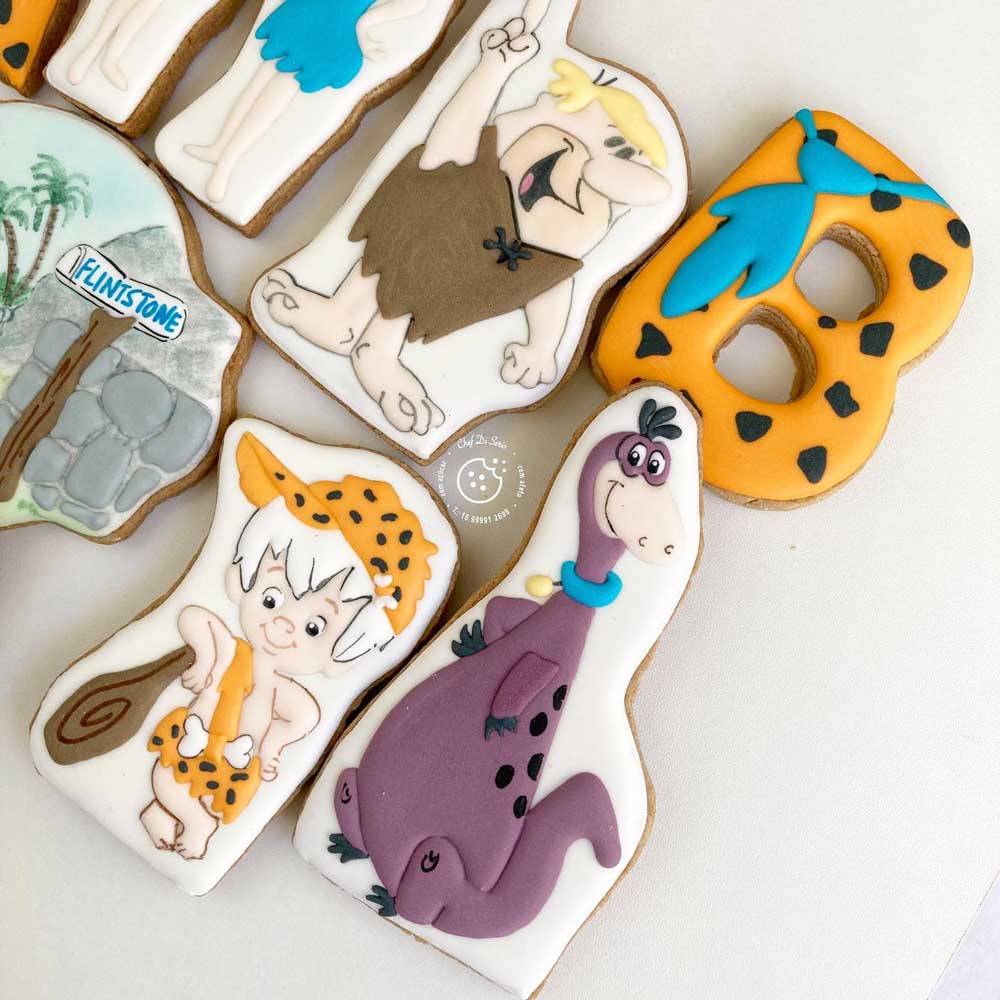 Also I like the layers for details on the cookies. Dino's arm is a separate layer on top of his body. Also Fred's sleeve is a separate layer. The purple Dino cookie looks great against the Bamm-Bamm cookie.
In addition the Pebbles Flintstone cookie shows her wearing a green top and black shorts. Thin light brown lines were traced around her arms and legs. and the bond in her hair.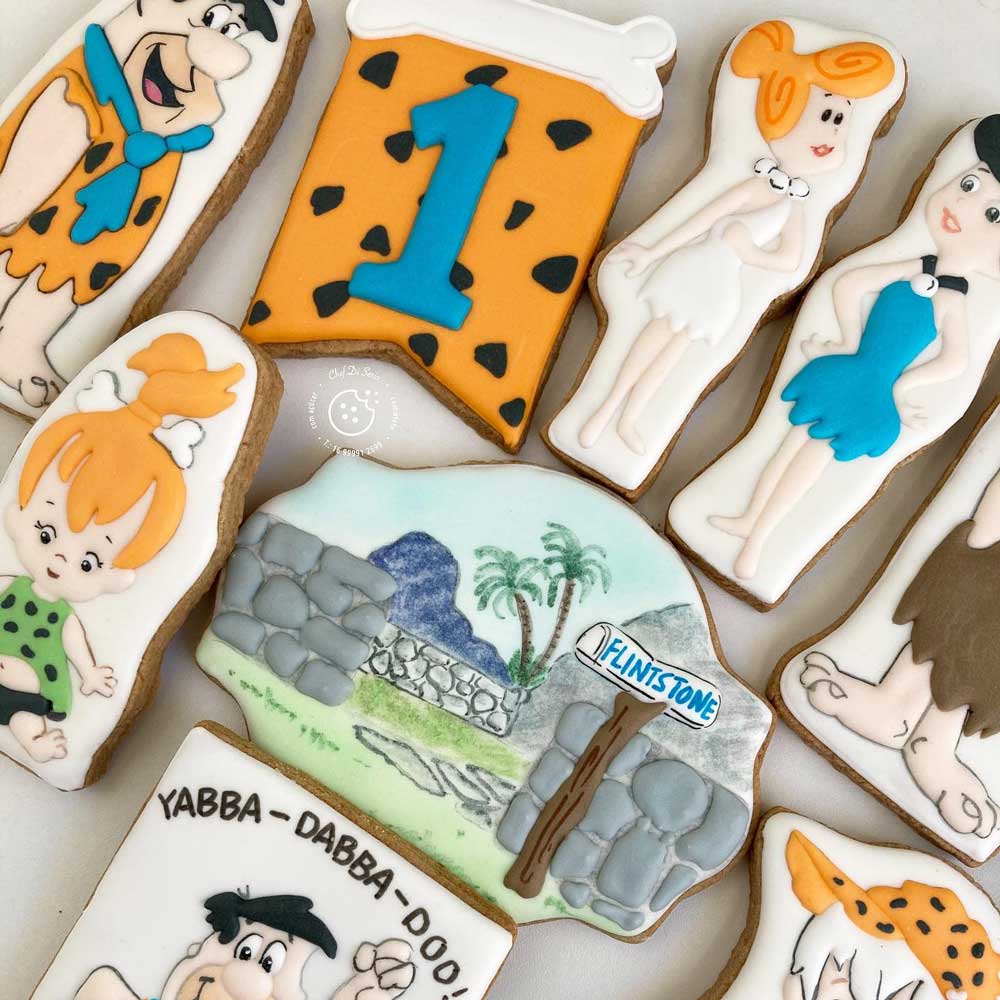 In addition I like the cookie with the stone fence and the Flintstone mailbox done in royal icing.
For more Flintstones party ideas:
Wonderful cookies featuring the Flintstones and the Jetsons.
In addition Fabulous Flintstones Cake Toppers include Fred and Wilma Flintstone, Wilma's mom – Pearl Slaghoople, Barney and Betty Rubble, Pebbles and Bamm-Bamm all grown up and with kids of their own, Dino and Hoppy.
Also this adorable cake shows Fred and Wilma's Wedding.
Fred and Barney and the Gruesomes Cookies feature the Flintstones new neighbors.