Yellow, orange, and blue Flintstones birthday cookies are royal icing cookies with Fred, Wilma, Barney, Betty, Pebbles, Bamm-Bamm, and Dino. These bright cookie backgrounds really make the cookies stand out.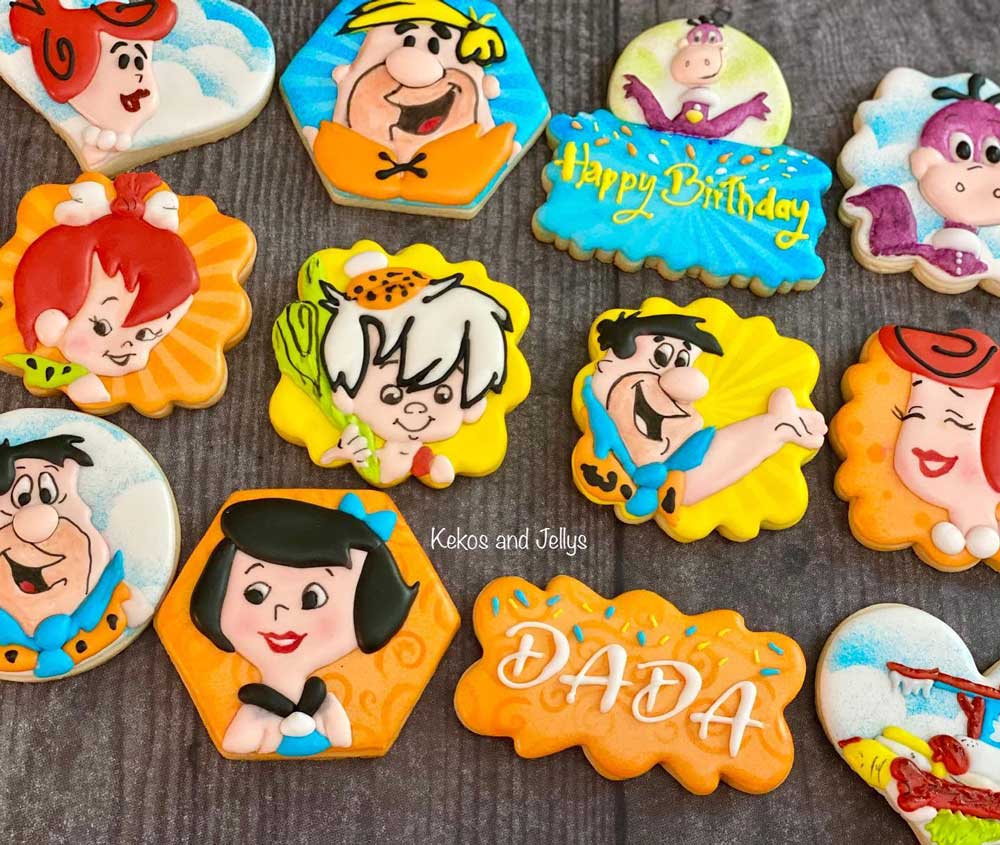 These wonderful cookies were made by Kikos and Jellys. I like the patterned background on the cookies. It looks like the cookies were painted a solid color. Next an airbrush and stencil was used to make a print pattern on the solid background. It gives the cookies character.
In addition this Fred Flintstone cookie has a yellow sunburst patterned background. Fred was made using different colors of royal icing. Also his face was shaded using edible colors.
This Wilma Flintstone cookie shows her wearing her classic white pearl necklace. Her red lips and pink blush for her cheeks were drawn on.
Also this Dino cookie shows him with a nice smile on his face. There is a blue and white cloud background behind him.
In addition this Betty Rubble cookie shows her wearing her blue dress. She also has a royal icing single pearl necklace. Her nose and mouth were drawn.
This Barney Rubble cookie shows him with royal icing eyes and eye brows.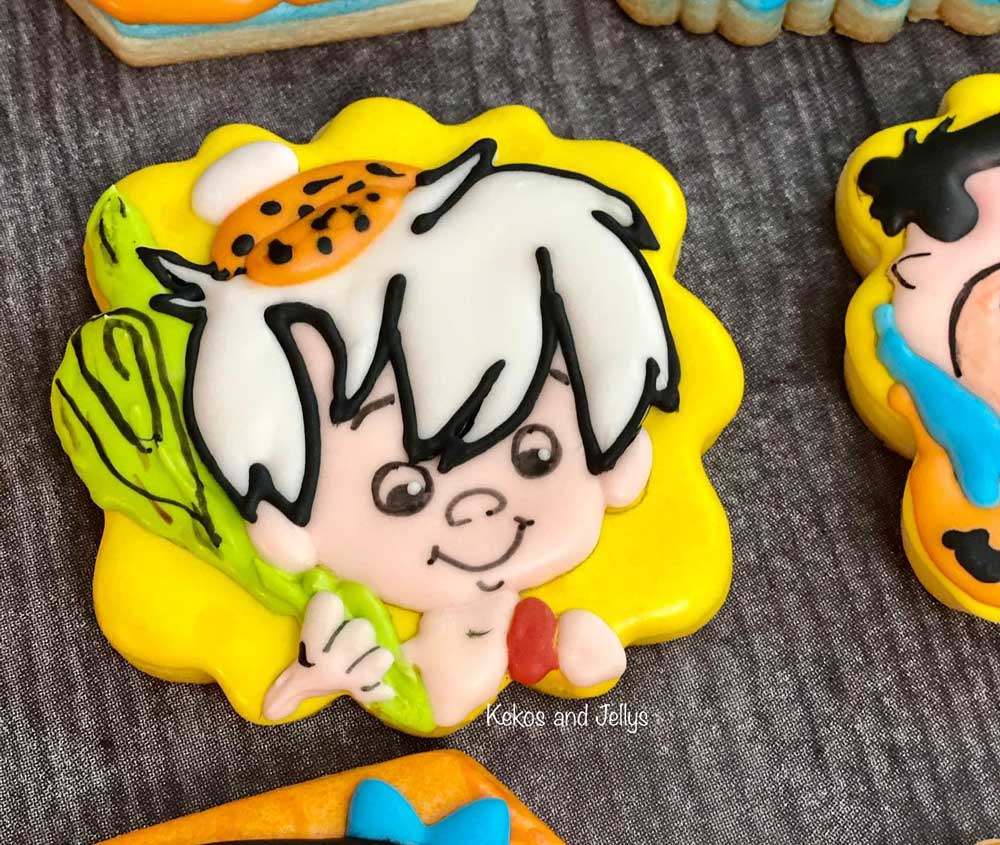 Also this Bamm-Bamm cookie shows him holding his club. This cookie has a yellow background.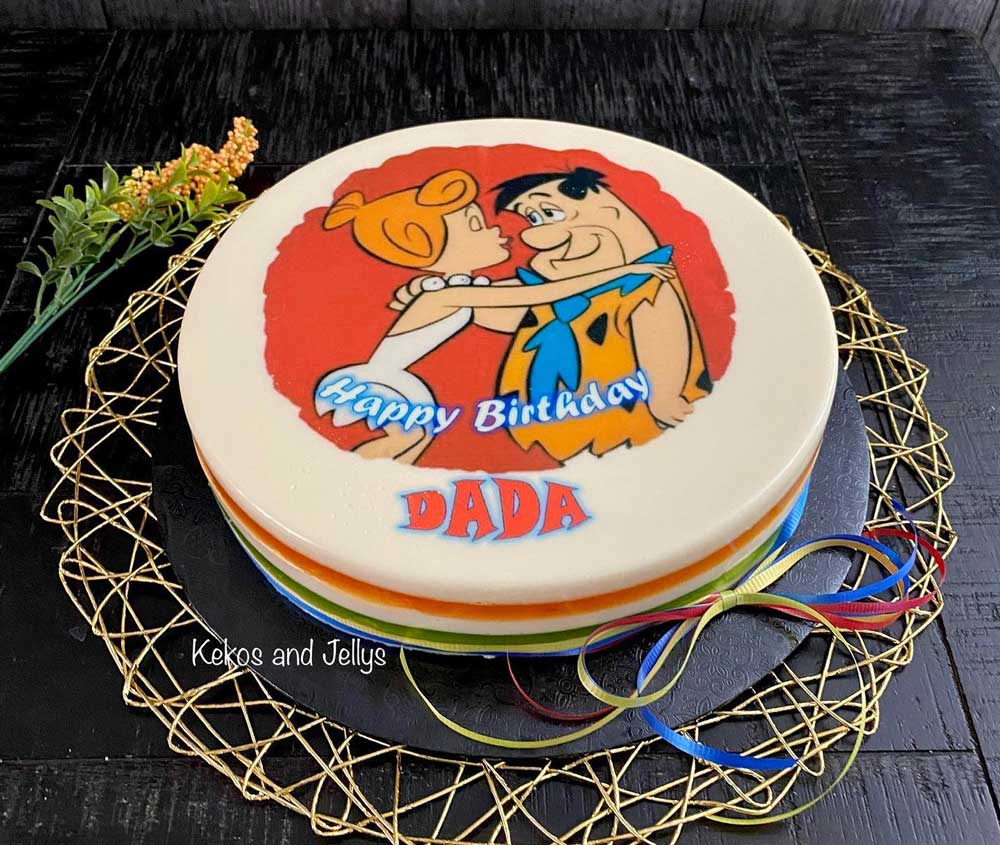 In addition this jello cake has a picture of Wilma and Fred and the words Happy Birthday along with the birthday name.
For more Flintstones party ideas:
Wonderful cookies featuring the Flintstones and the Jetsons.
Fabulous Flintstones Cake Toppers include Fred and Wilma Flintstone, Wilma's mom – Pearl Slaghoople, Barney and Betty Rubble, Pebbles and Bamm-Bamm all grown up and with kids of their own, Dino and Hoppy.
Adorable cake shows Fred and Wilma's Wedding.
Fred and Barney and the Gruesomes Cookies