These Pebbles and Bamm-Bamm cookies feature Bamm-Bamm holding a green club and Pepples. A Dino cookie has a gray stone surface behind him.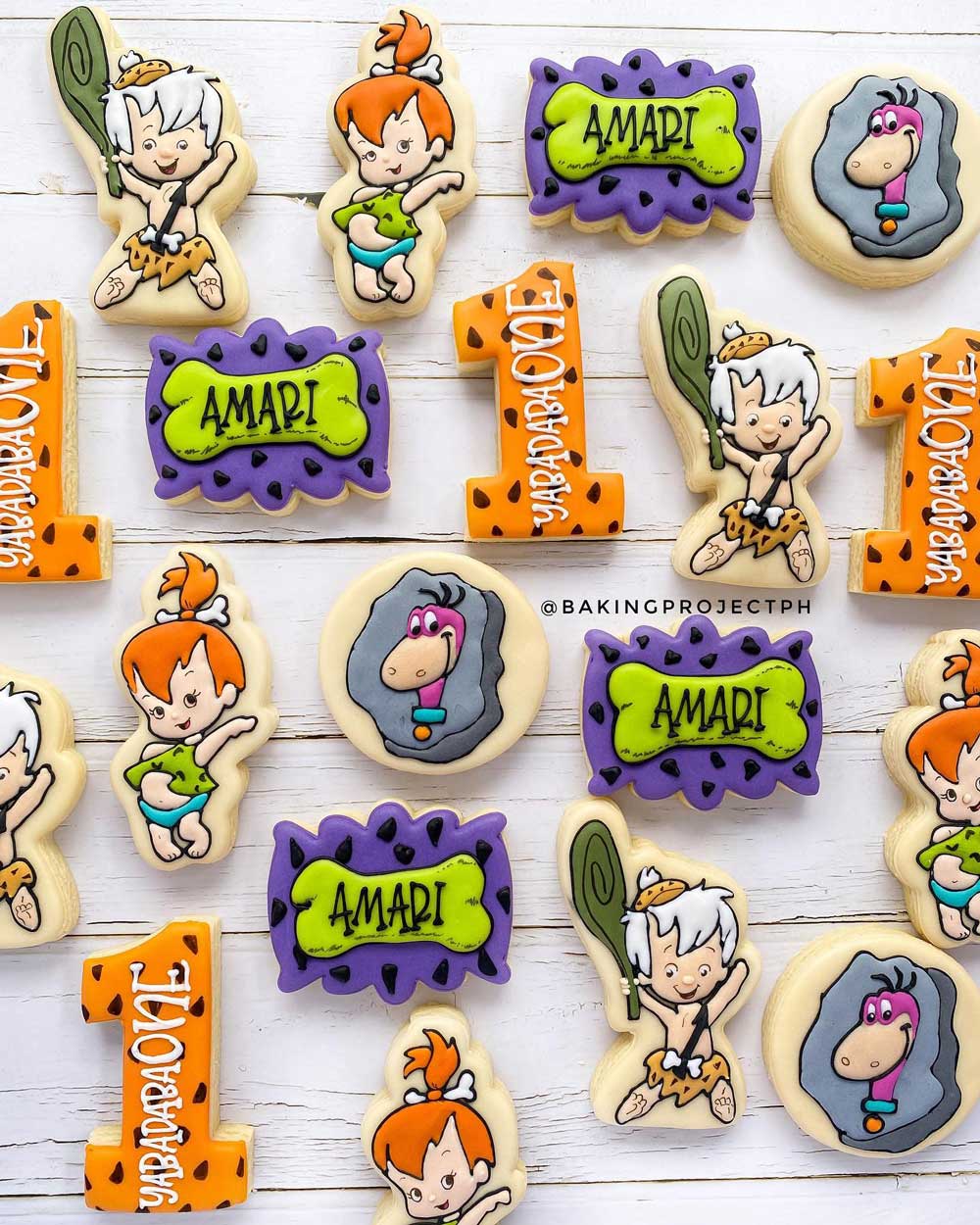 These wonderful cookies were made by The Baking Project. Purple cookies have black polka dots to make them look like an animal print. There is a lime green bone on the purple background. The bone has the birthday name. In addition number one cookies are orange with black dots that also look like animal prints. These orange cookies match Fred's outfit and Bamm-Bamm's shorts and hat. The birthday name is written on the orange cookies. The main colors for these cookies are orange, lime green, and purple. Limiting the colors to 3-4 colors makes these cookies work well as a set. This cookie set works well for a 1st birthday celebration.
For more Flintstones party ideas:
Wonderful cookies featuring the Flintstones and the Jetsons.
In addition Fabulous Flintstones Cake Toppers include Fred and Wilma Flintstone, Wilma's mom – Pearl Slaghoople, Barney and Betty Rubble, Pebbles and Bamm-Bamm all grown up and with kids of their own, Dino and Hoppy.
Also this adorable cake shows Fred and Wilma's Wedding.
Fred and Barney and the Gruesomes Cookies feature the Flintstones new neighbors.