This Bamm-Bamm Rubble birthday cake has a terrific fondant figure of him on the top of the cake and a fondant model oh his cake in front of the cake. The cake is blue as acts as a nice backdrop to the stone house in Bedrock.
This wonderful cake was made by Brûlée Pasteleria Creativa. Bamm-Bamm is holding a green fondant club in his hand. I can envision him pounding him club while he says Bamm Bamm. Also I love the way the house and rocks below him are shaded to look just like stone. In addition the cake board is an irregular shape tand colored green to represent grass around the house. The cake is totally blue to represent the sky.
Also Bamm-Bamm has such bright eyes and a happy expression on his face. The modeling of this fondant figure is amazing.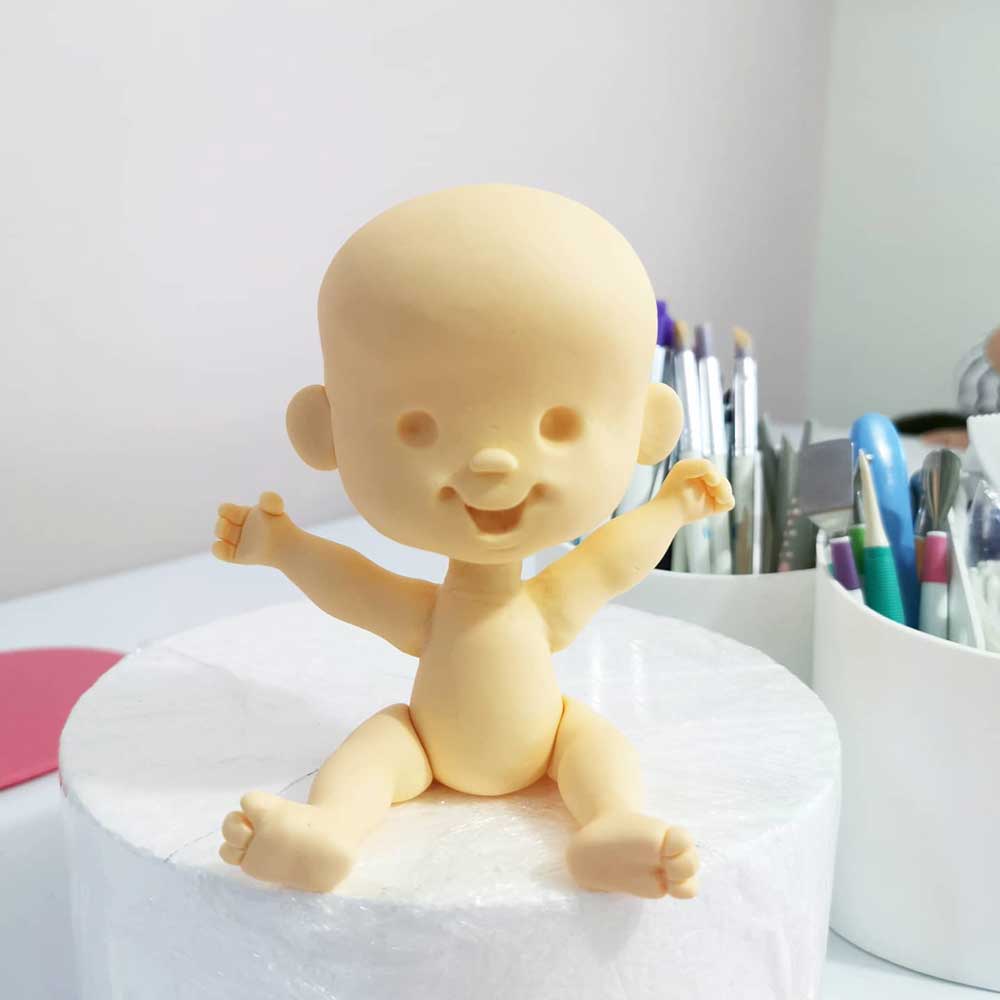 In addition here's a picture of the doll figure before it is transformed into Bamm-Bamm.
For more Flintstones party ideas:
Nice ondant figure of Bamm-Bamm riding Dino on this cake
Also Wonderful cookies featuring the Flintstones and the Jetsons.
In addition Fabulous Flintstones Cake Toppers include Fred and Wilma Flintstone, Wilma's mom – Pearl Slaghoople, Barney and Betty Rubble, Pebbles and Bamm-Bamm all grown up and with kids of their own, Dino and Hoppy.
Adorable cake shows Fred and Wilma's Wedding.