This multi-tier Flintstones birthday cake has terrific fondant figures of Pebbles and Bam-Bamm as teenagers, Fred and Wilma Flintstone, Barney and Betty Rubble, Dino, and Fred's Stone Age car.
This wonderful cake was made by Nesrin Tong
Teenage versions of Bamm-Bamm Rubble and Pebbles Flintstone are in the Flintstones car make a terrific cake topper for this Flintstones cake. They are made from fondant or gumpaste. Below that Dino has his own cake tier. He is standing beside a Happy Birthday sign.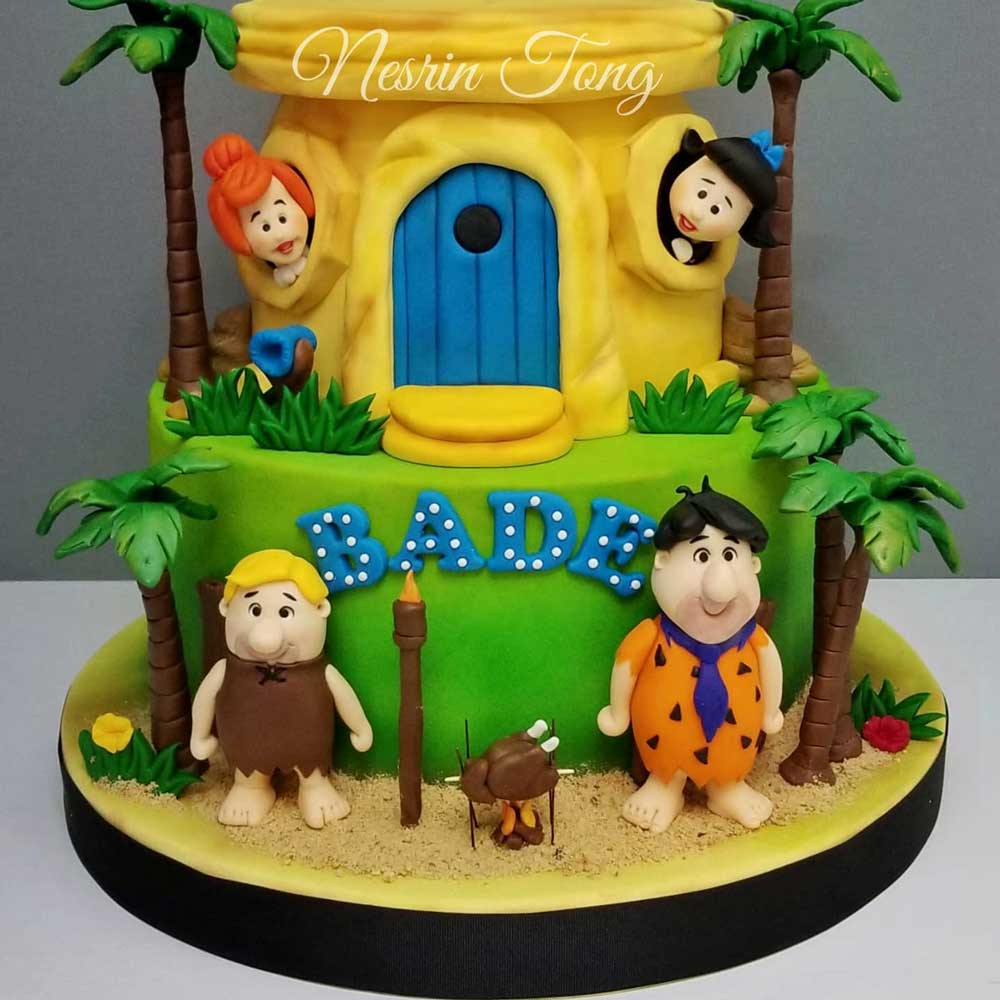 Next the middle tier has the Flintstones with Wilma looking out one window. Also Betty is looking out the other window.
After that the bottom tier has Fred and Barney outside with palm trees. Also they are roasting a Pterodactyl over an outdoor cooking fire.
In addition I like the way each tier is a different scene and set of characters.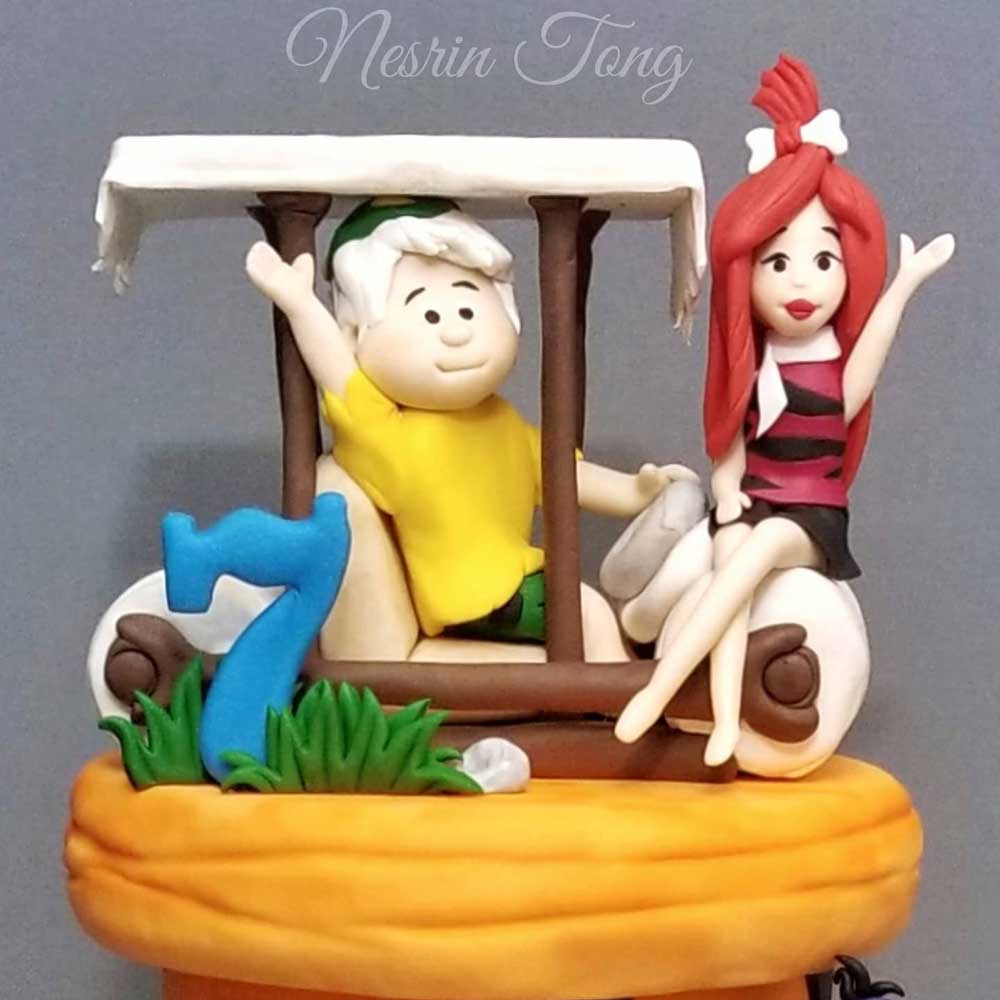 Also here's a terrific picture of teenage Pebbles and Bam-Bamm in the Stone Age car.
For more Flintstones party ideas:
Wonderful cookies featuring the Flintstones and the Jetsons.
Fabulous Flintstones Cake Toppers include Fred and Wilma Flintstone, Wilma's mom – Pearl Slaghoople, Barney and Betty Rubble, Pebbles and Bamm-Bamm all grown up and with kids of their own, Dino and Hoppy.
Adorable cake shows Fred and Wilma's Wedding.