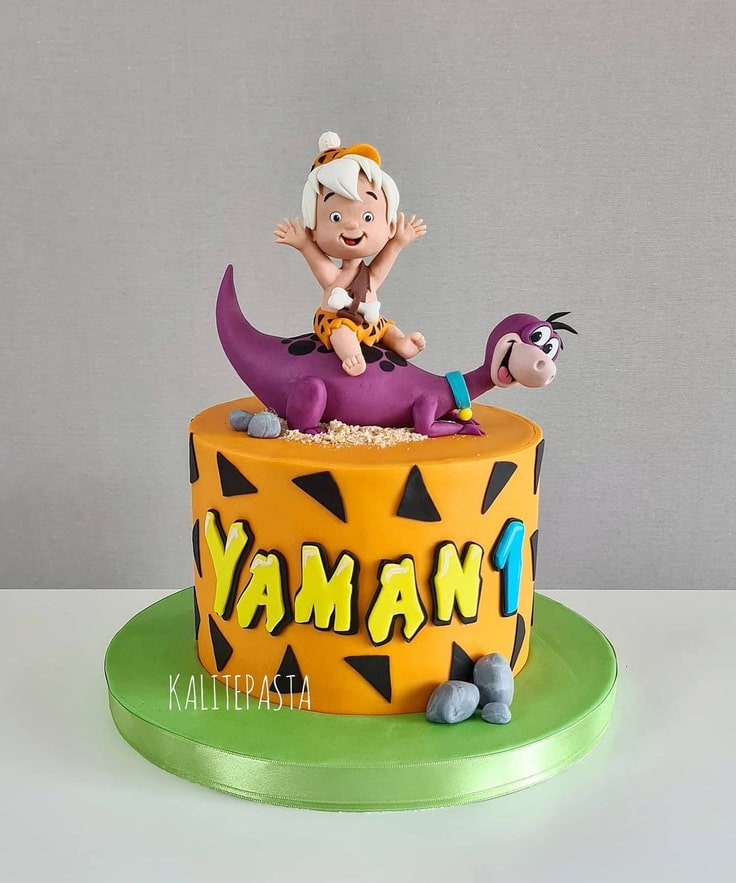 This adorable Dino and Bamm-Bamm First Birthday Cake is too cute! Olga Kanıöz did an amazing job with the figures of Bamm-Bamm and Dino.
This is a single tier first birthday cake. The cake is orange with black triangles on it. The design looks like Bamm-Bamm Rubble's outfit.
The top of the cake features Barney and Betty's bouncing baby boy riding on top of Dino. Bamm-Bamm is riding side saddle and has his arms raised like he is saying "look ma, no hands." in baby talk.
My favorite part is Bamm-Bamm and Dino's facial expressions. They look so happy that I can't help but smile when I look at this cake.
Talk about being practically perfect in every way. Olga's Bamm-Bamm Cake Topper is absolutely amazing!
Planning a Flintstones Party? These are the coolest treats since the Stone Age.
The Jetsons Meet The Flintstones Cookies
Adorable Flintstones Wedding Cake