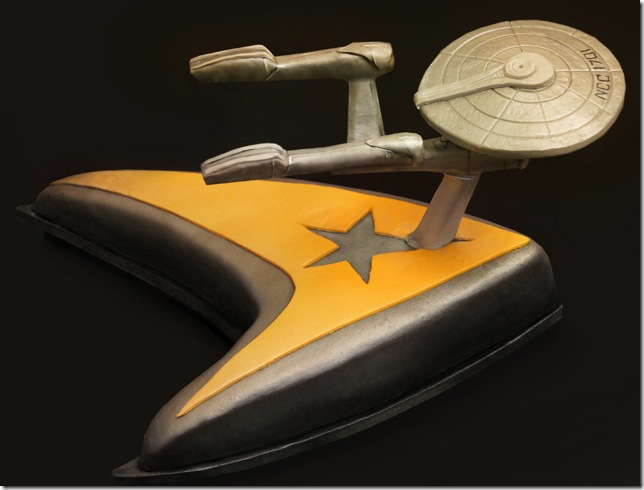 This magnificent Star Trek cake was made by Crazy Cakes in Austin, Texas. Crazy Cakes specializes in wacky custom-made cakes that are flat out ridiculous in design and flavor!
For this cake, the Enterprise was made of gum paste. The cake was chocolate with chocolate ganache and coved in fondant. Unfortunately, you can't see it in this picture, but the Enterprise lit up.
Planning a Star Trek Party? These treats will help you make it so!