So Cakes in Greece made this wonderful Cake featuring Andy's bed. This cake makes it look like you just stepped into Andy's bedroom. They did a great job capturing the personalities of the characters in their facial expressions.
Here's a slightly different view of the cake.
Buzz has whimsical expression on his face with his one eyebrow raised.
Mr. Potato Head is smiling and the arm in front is so like Mr. Potato Head.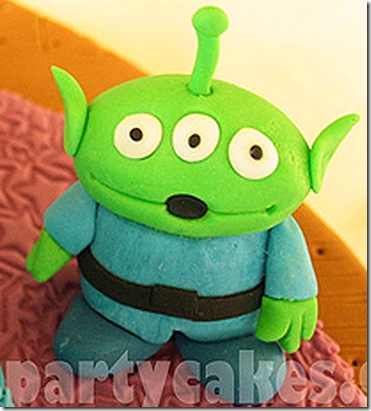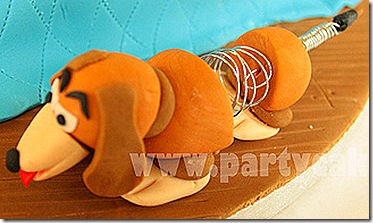 I like the sweet expression on Bullseye's face.