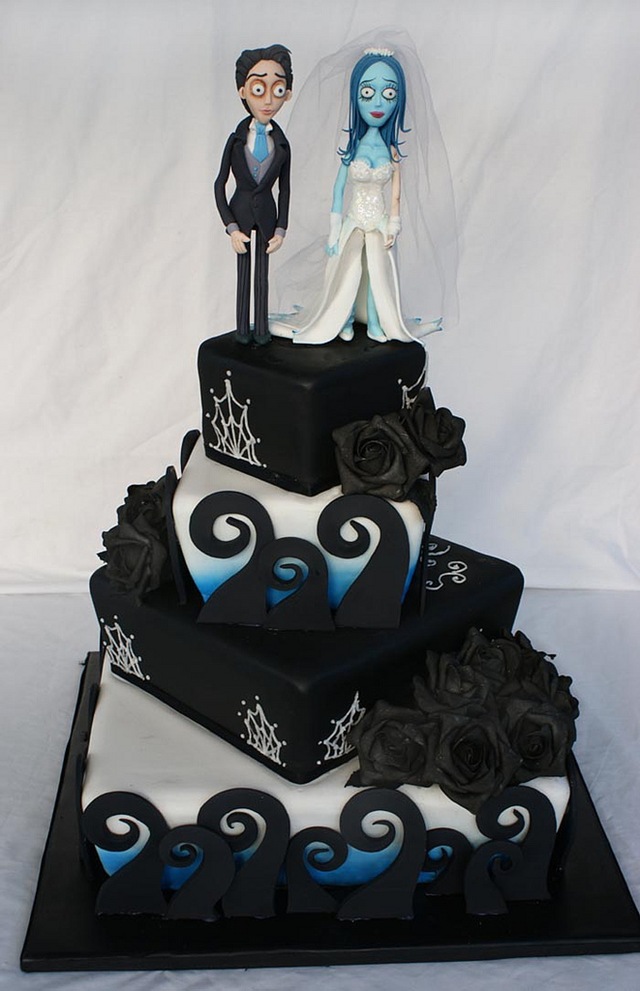 This absolutely stunning Corpse Bride Wedding Cake was made by Verusca Walker.
This is a four tier cake. Each tier is a square that is slightly smaller than the tier below it and turned catty-cornered to the tier below it. The tiers alternate between black and white. The edges of the white tiers have curved black tentacles reaching out from blue water. The black tiers have white spider-webs and black roses.
Verusca use of colors is absolutely amazing. The Bride is wearing a white wedding dress and has blue skin. Victor is wearing a black tuxedo and a white dress shirt. His blue tie is the same color as the Bride's skin. These three colors – white, black, and blue are the only colors on the cake. Doing this makes the cake tiers and toppers blend perfectly.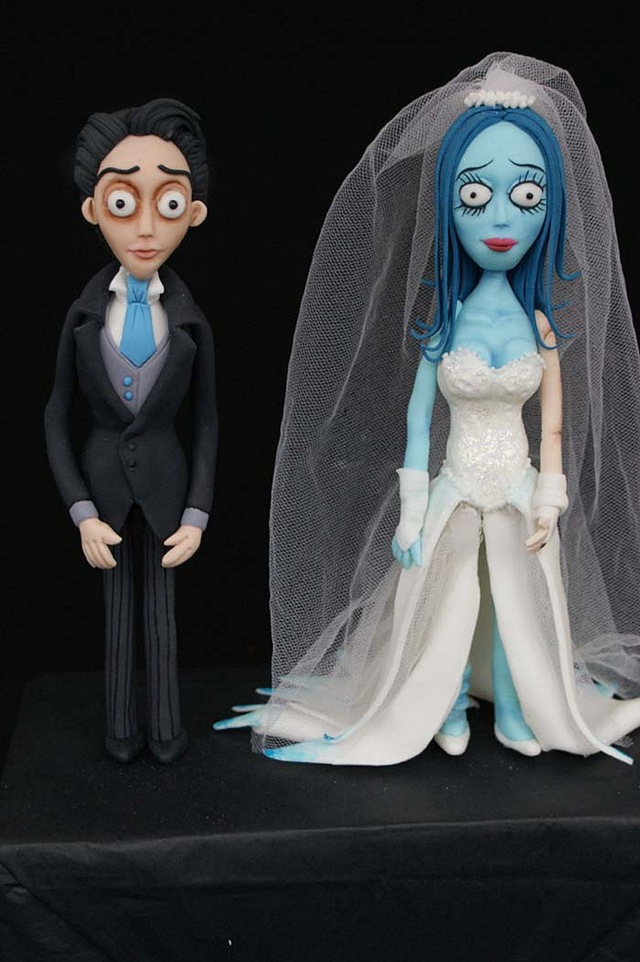 Verusca's handmade figures of Victor and Emily are wonderful.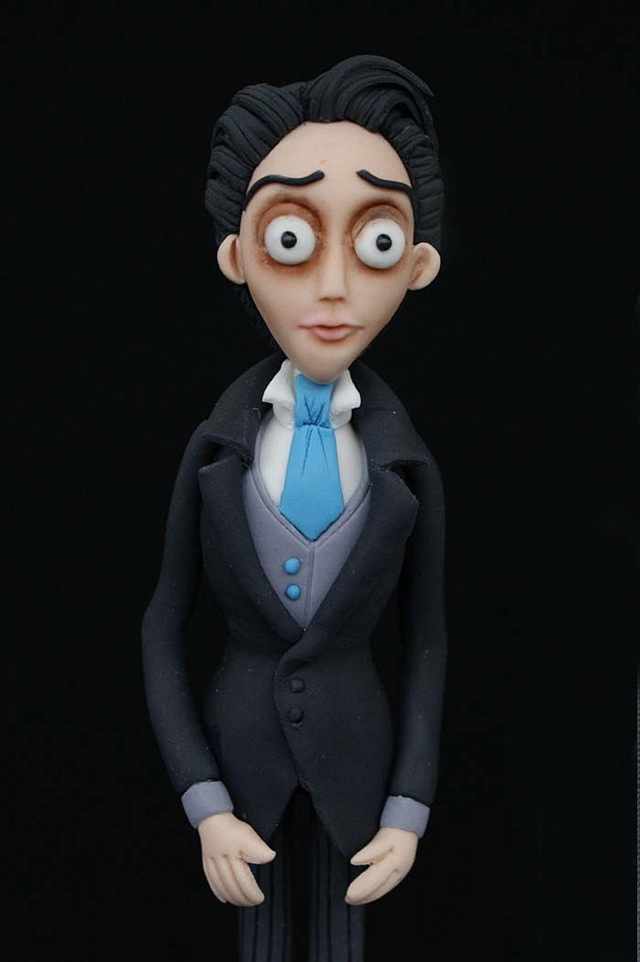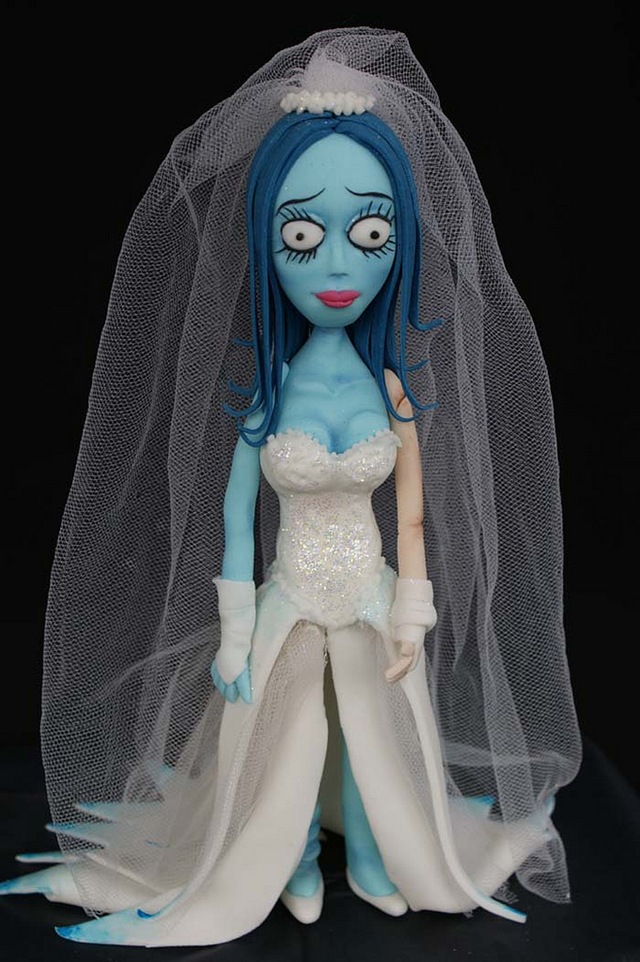 This collage shows four in progress photographs of the Emily Cake Topper being made.
Looking for more Tim Burton themed treats? Check out these spooktacular treats: