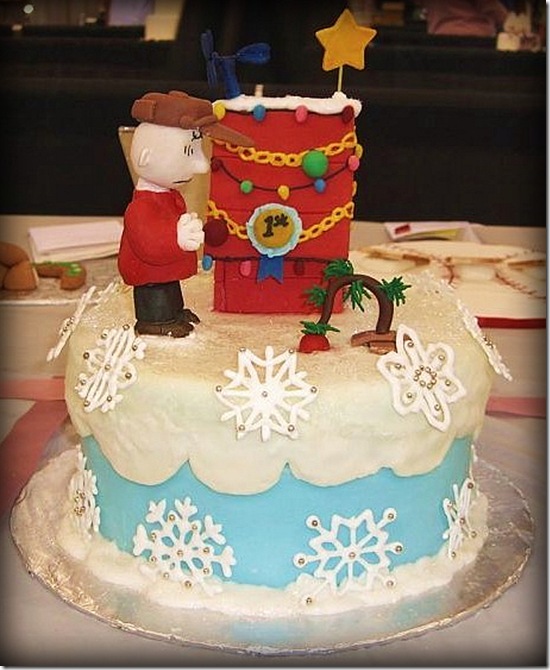 This Festive Charlie Brown Christmas Cake features Charlie Brown, his Christmas Tree, and Snoopy's decorated dog house. Charlie Brown and the doghouse were made from gumpaste with fondant used for accents. The snowflakes were piped royal icing. This Festive Christmas Cake was made by Cake Central Member Cake Tumbler.
Check out these Charlie Brown Christmas cakes and cookies.
To see Charlie Brown treats for every season, check out Snoopy and Charlie Brown.