The Infinite Yums made this amazing gingerbread Ewok village for charity. It took a month to complete.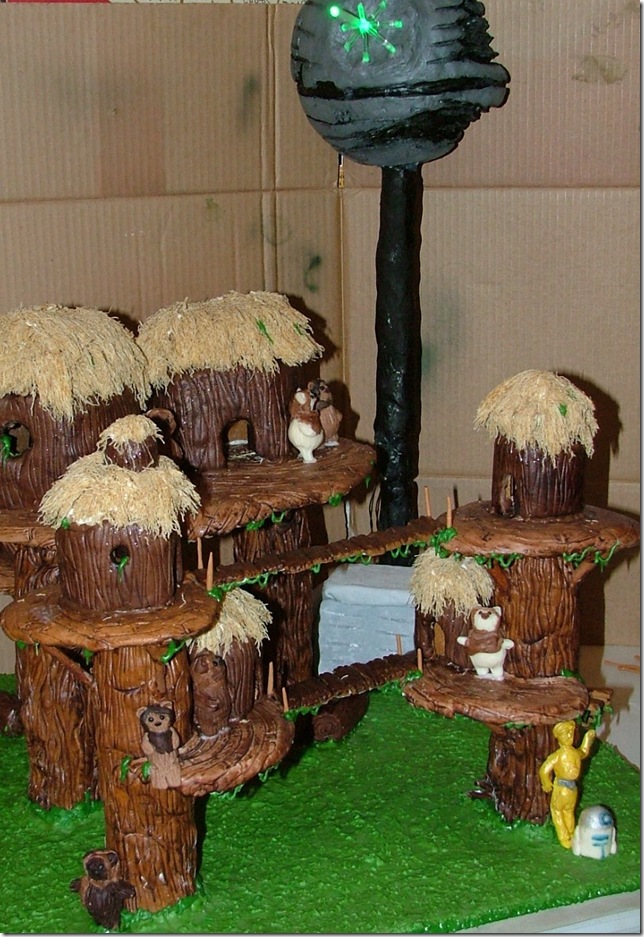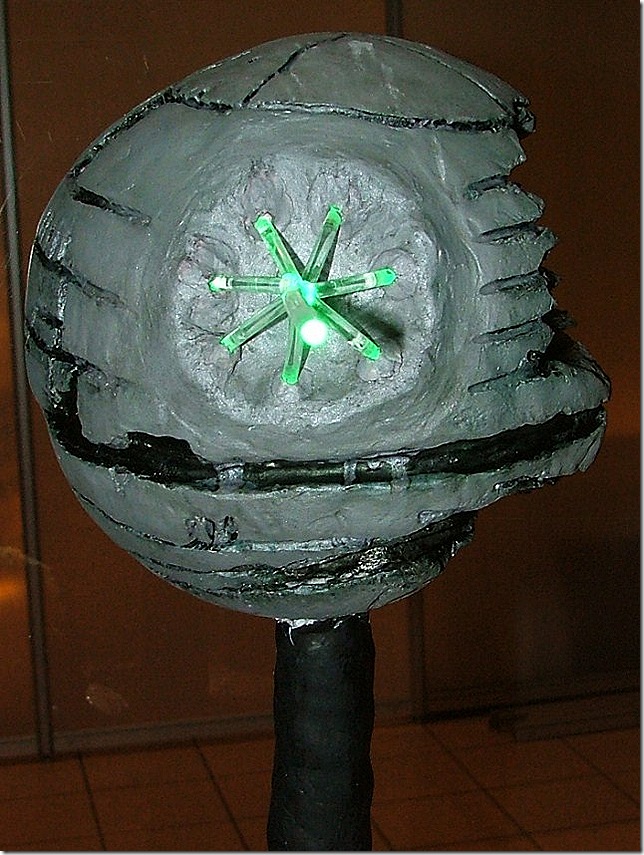 The Death Star was a giant Rice Krispies Treat covered in grey fondant. Inside the Death Star is a battery pack to power the super laser. The laser beams are made from fiber optics and green LEDs.
Here are some more pictures of the Death Star: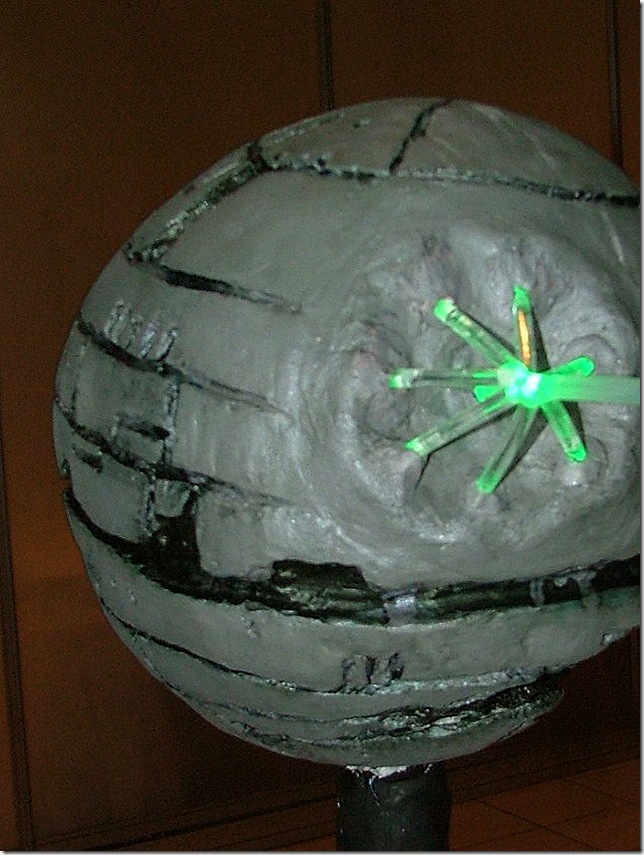 The Ewok huts are gingerbread. The roofs are Shredded Wheat. The trees are wooden dowels, covered with royal icing, Rice Krispies Treats, and fondant. The tree branches are cinnamon sticks.
The main platform that the Ewok huts sat on was so big, it kept cracking. The final solution was to make the main platform two piece of gingerbread, secure them, and then glue them together with royal icing.
Once all the trees and platforms were in place, everything was painted to help it look more realistic.
Here are a bunch of photographs of these amazing trees and platforms.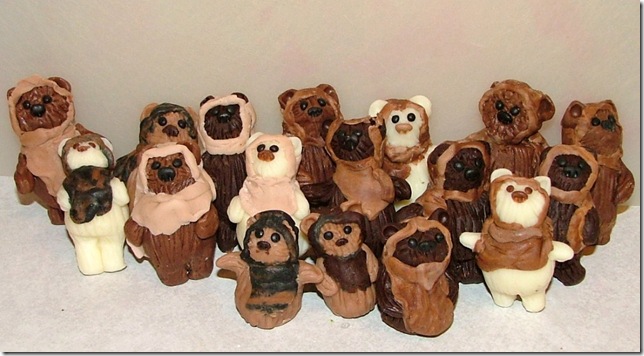 While the trees, platforms, and huts are amazing. The star of the show is the Ewoks. These adorable Ewoks were made from chocolate and fondant.
Here are bunch of photos of these wonderful Ewoks:
If all that wasn't enough, Infinate Yums has a tradition of including "hidden" giggles for people who take the time to look closer. Hiding under the main hut is Yoda, Chewbacca, and the crash site of a hang gliding Ewok.
R2-D2 (sporting a cool Santa hat) and C-3PO were also hidden in the Ewok village.
Also, check out this splendid Gingerbread.