Winnie the Pooh and many of his friends appear in these wonderful cupcakes and truffles made by Ana Fuji. I like the way that each Winnie the Pooh cupcake has Pooh doing something different.
These Tigger Cupcakes feature Tigger as a pirate, resting on a log, eating apples, and having tea.
Here's Ana's Eeyore Cupcakes. One thing I really like about these cupcakes is that Ana repeated themes in them. Each batch has a pirate themed cupcake and one cupcake with a snowman.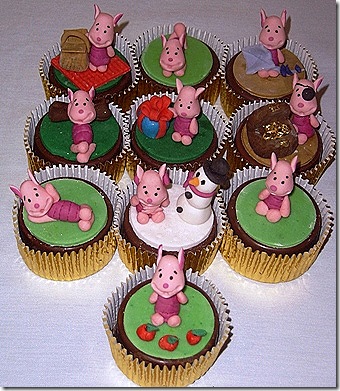 My favorite of these Piglet Cupcakes is Pirate Piglet. He is so cute!
Ana also made awesome truffles to go along with these cupcakes.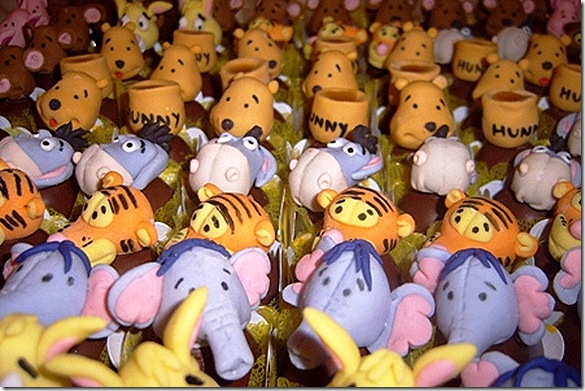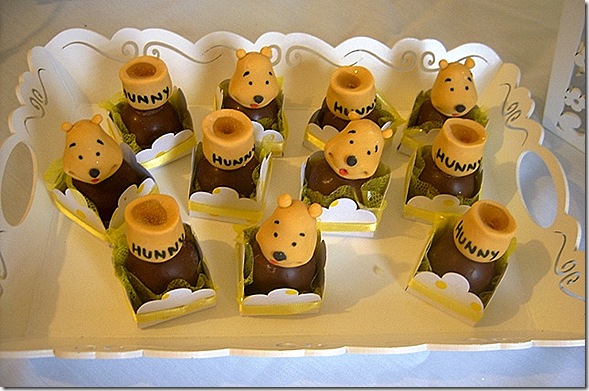 Here's all the Winnie the Pooh Cupcakes and Truffles together.