One of these three Dooney & Bourke bags is actually a cake. Can you tell which one?
It's the one on the right. This amazing Dooney & Bourke Mickey Mouse Cake was made by It's All In Your Head Cake Designs.
The only thing not edible on this amazing cake is the blue ribbon tied to the handle.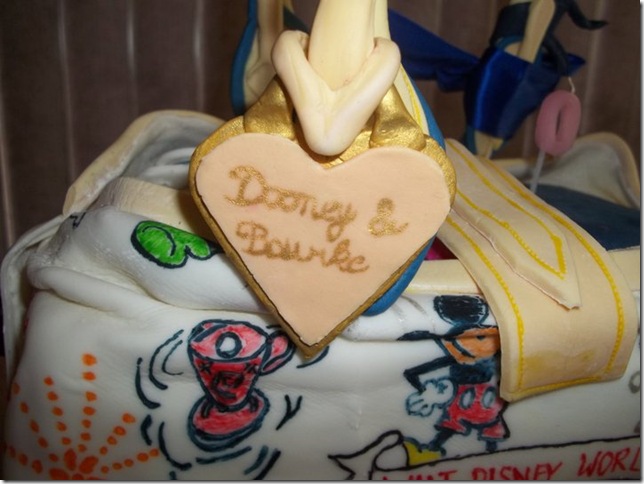 Thanks to Amy Beth Combs for sending me this awesome cake.