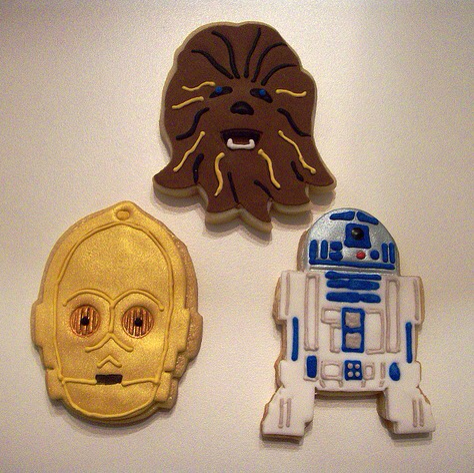 These Wonderful Star Wars Cookies were made by Baker Friends 20 with Williams-Sonoma's awesome Star Wars Cookie Cutters. These great Star Wars Cookies feature Chewbacca, C-3PO, and R2-D2.
C-3PO's eyes are terrific. I also really like the color they chose because it makes C-3PO look metallic and shinny.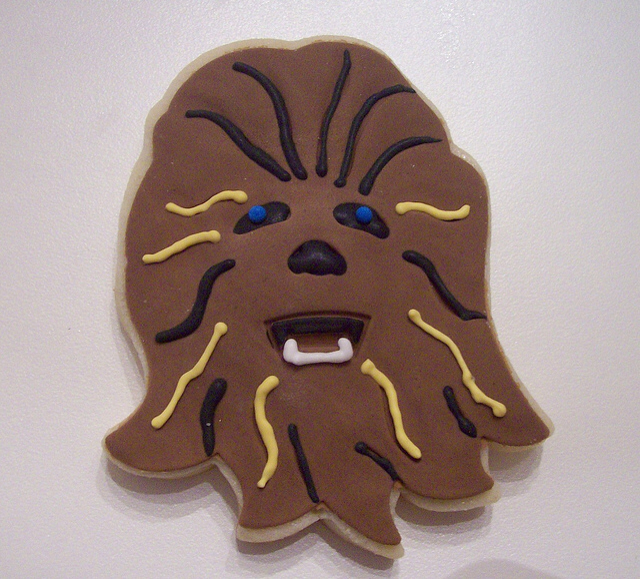 That is one cool Chewbacca Cookie.