This awesome LEGO Boba Fett cake was made by Piece of Cake – Custom Cakes by Mark.  This cool cake recreates in LEGO the scene from The Empire Strikes Back where Boba Fett is transporting Han Solo in Carbonite to Slave I.  I love how it looks like Han Solo in Carbonite is floating in air.  That is so cool!
Here are more pictures of this terrific cake: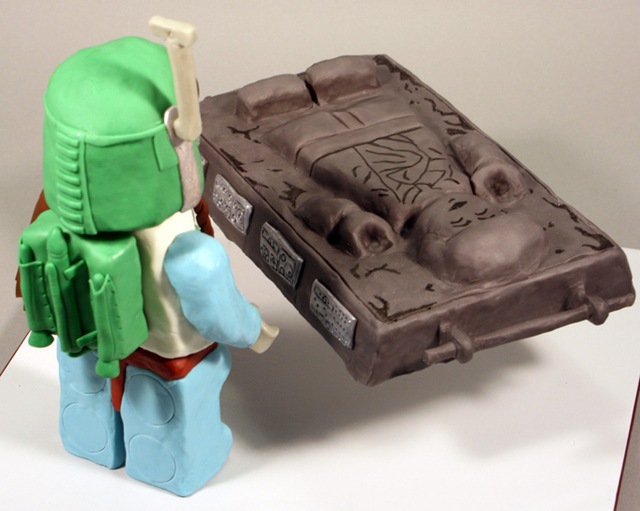 I love this view because you see that Han Solo in Carbonite is hovering over the ground. There are even shadows underneath him. This is such a cool visual effect.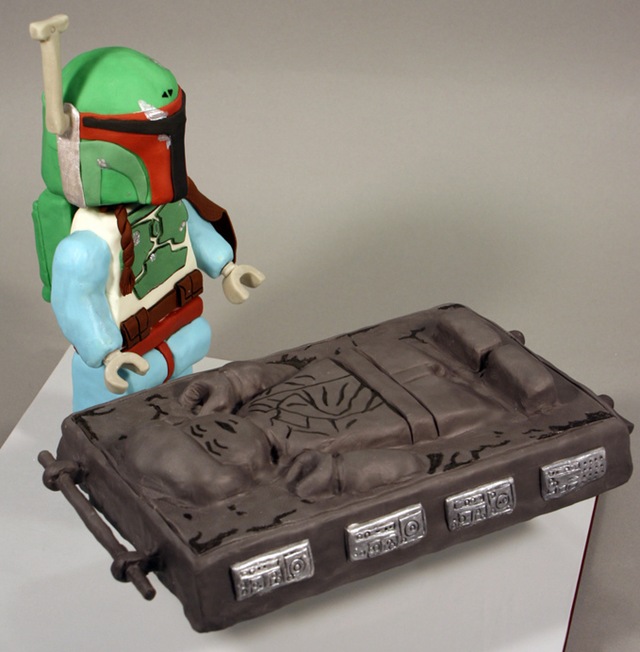 Here is a great picture of Han Solo in Carbonite. I really like how the imprint of Han Solo looks just like a LEGO minifigure. I'm pretty sure our kids had this "figure" when they were little. There are handles on the front and back of the carbonite which if I remember correctly fit perfectly into a minifig's hands so they can carry it. The carbonite also has a series of silver control panels on the side.
Another great photo of this gravity defying cake.