This stunning Mad Hatter's Tea Party Cake was made by ~Make U Happy~ Couture Cakes and Cookies. It was Inspired by the movie Tim Burton's Alice in Wonderland.
The top tier of the cake is is Alice's dress. The bottom tier is Furnivals' Denmark Blue Teapot which was seen in the movie.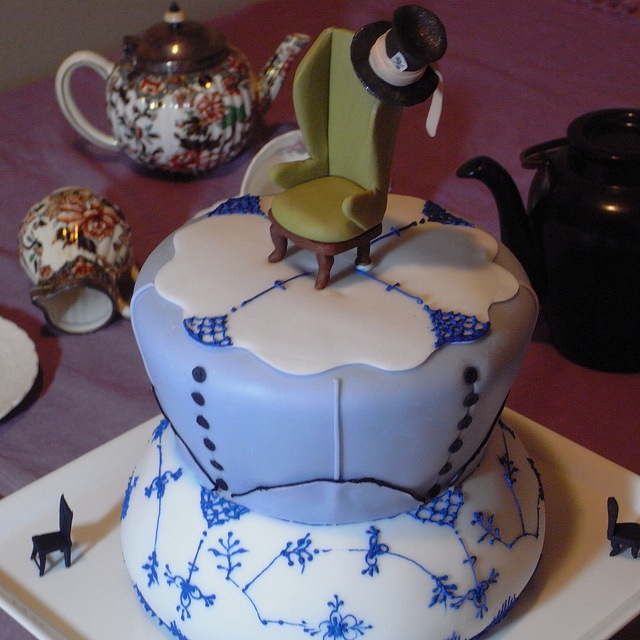 The Denmark Blue pattern was hand piped with Royal Icing.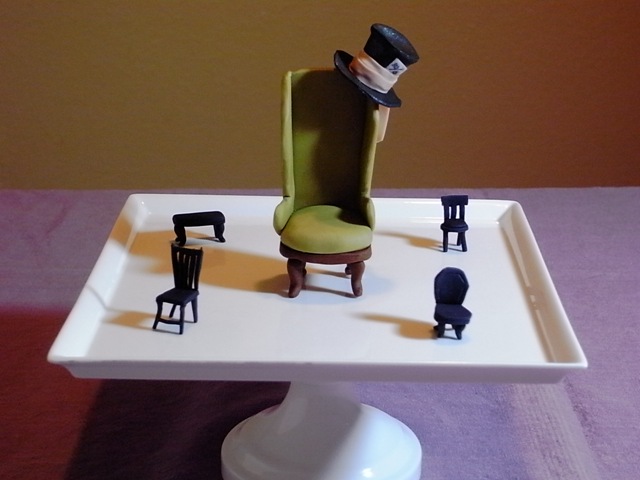 I love how each chair is different.
The Mad Hatter's chair was made from fondant. The chair was 3 1/2 inch tall, while the hat was 3/4 inch tall.
Here's the cake being served. The top tier was Devil's food cake with blackberry buttercream. The bottom tier was almond genoise with blueberry buttercream.
More Mad Hatter Cakes