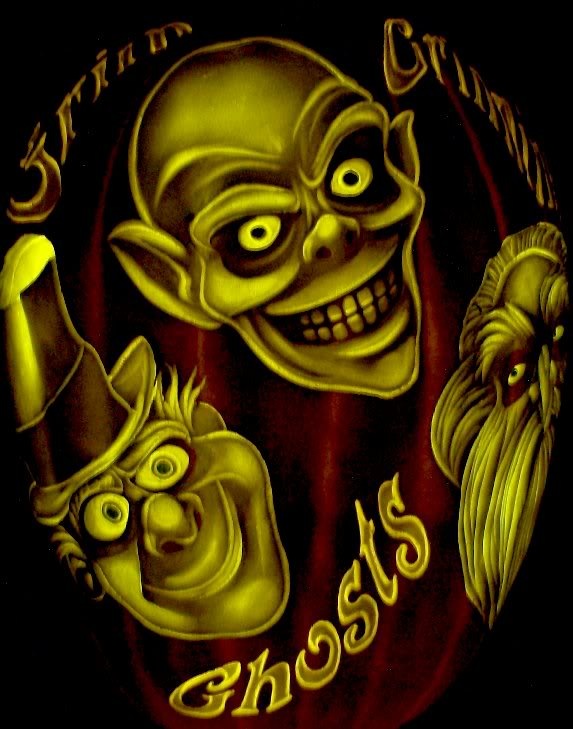 This fantastic Haunted Mansion pumpkin carving was made by the amazing Dan Szczepanski.
Here are close-ups of the Hitchhiking Ghosts:
Dan also carved this stunning Haunted Mansion pumpkin:
For certain pumpkins, Dan also creates shadows. When you light-up one of these pumpkins, not only does the pumpkin glow, but they also create a "shadow" on the wall behind them. Here is one of Dan's Haunted Mansion Pumpkin Carvings with its shadow: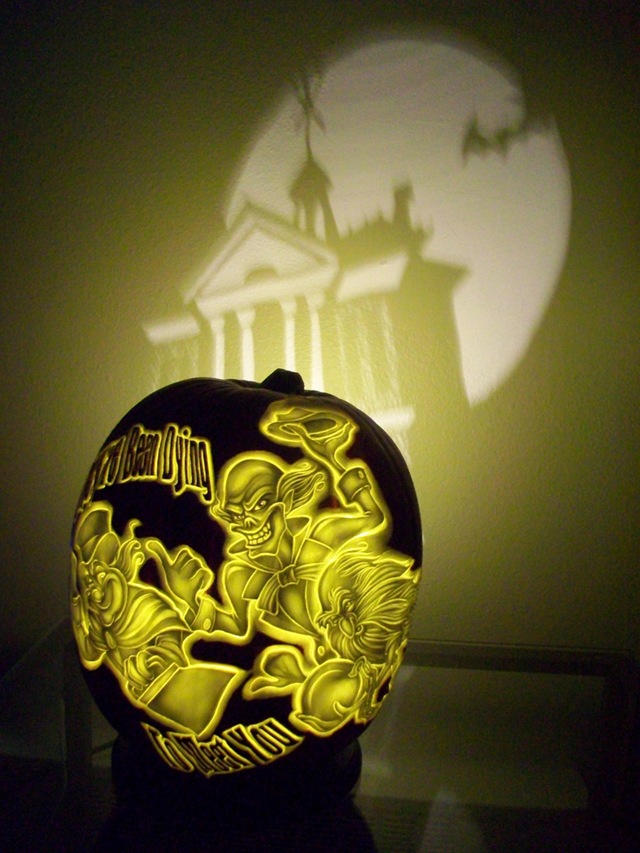 For more spooky treats, check out these Disney Haunted Mansion Cakes, Cookies and Pumpkin Carvings.