I am the pumpkin that flaps in the night, I am Darkwing Duck!
Bridget McCarty makes some of the finest pumpkins I've ever seen! Her pumpkins are hand carved and then hand painted. This gives them a combination of depth and color that you don't find in other pumpkins.
Many of her stunning pumpkins can be found at Disneyland. Want to see more of Bridget's work? She is on Facebook and Instagram.
Above is Bridget's take on Darkwing Duck. She does a wonderful job recreating St. Canard's famous defender.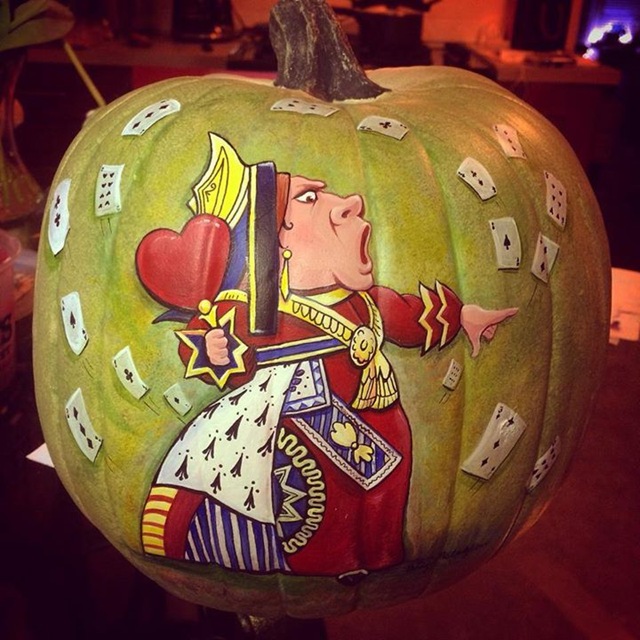 Carve them up boys
This wonderful Queen of Hearts Pumpkin was made with a craft pumpkin and sold on Etsy. The Queen of Hearts is based on the storybook version from Alice in Wonderland, not the classic Disney version.
Judge this pumpkin by its size do you?
This pumpkin is a classic example of what makes Bridget's pumpkins so awesome. Carving Yoda gives him dimension, so he looks 3-D. Painting the carved Yoda give him color and detail you could never get on a regular pumpkin carving. The end result is stunning.
It's a small pumpkin after all
Another beautiful pumpkin. I love how the dolls are actually in front of the background. It gives this pumpkin depth and the end results are terrific. Notice that the dolls look like Mary Blair's amazing concept art for Small World.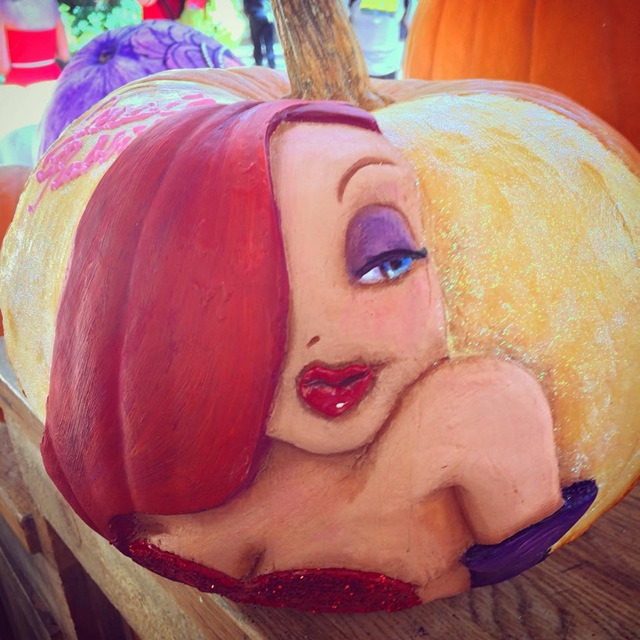 I'm not bad, I'm just painted that way.
This Jessica Rabbit pumpkin is lovely. I love how this pumpkin has three layers – the pumpkin, Jessica, and then her hair, dress, and gloves.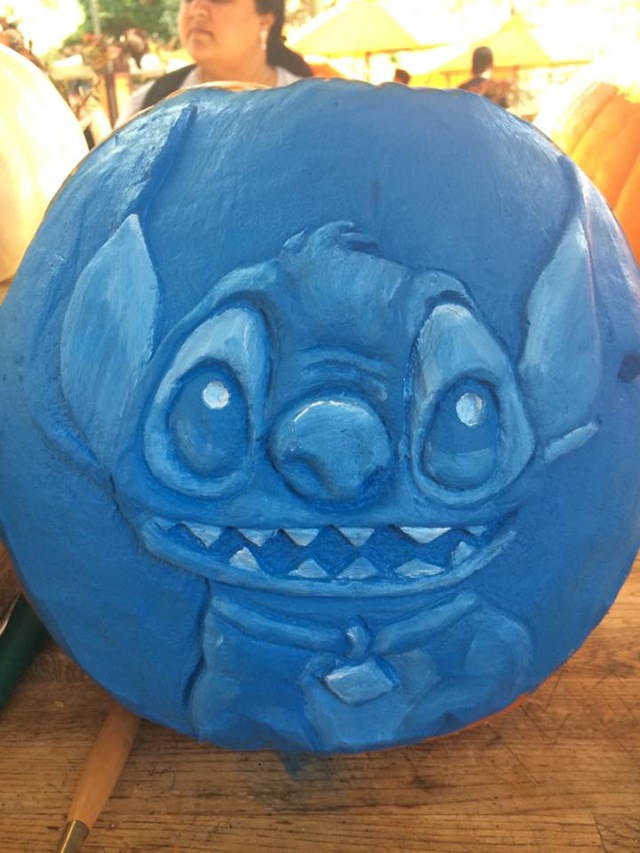 I'm so blue without you!
This pumpkin is neat because it shows that Bridget isn't just a great painter, she is also wonderful at carving pumpkins.
I've written two other posts collecting a bunch of Bridget's wonderful painted pumpkins. These two posts feature the following characters: