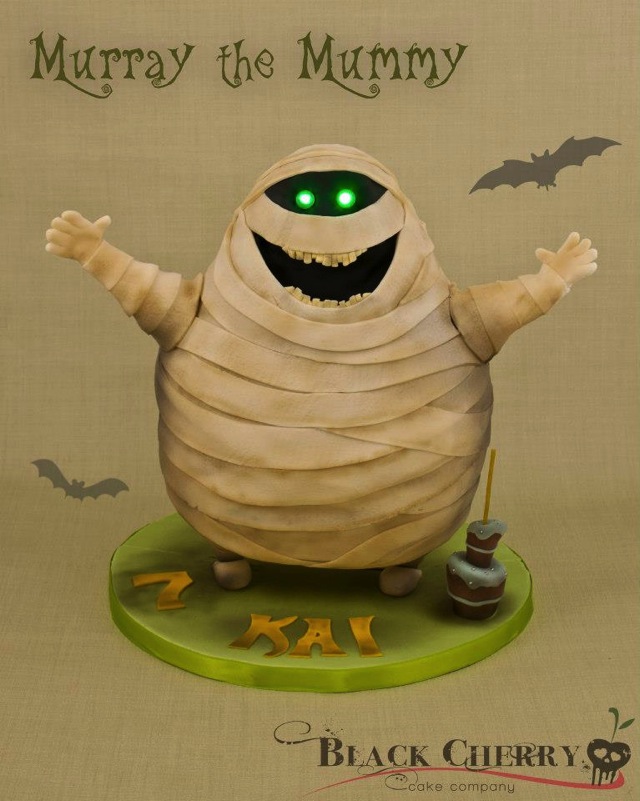 This Marvelous Murray the Mummy Cake was made byBlack Cherry Cake Company. The cake board is green and has the Birthday name and age. There is a mini cake with a sparkling candle beside Murray. Murray's body is covered in mummy wrappings. It looks like he is wrapped in a continuous piece of very long white cloth. Hie has tiny white feet that are wrapped separately. Murray's arms are wrapped separately and his hands are white with five fingers on each hand. He has a large smile on his face and has a lot of teeth showing on the top and bottom of his mouth. It's great the way his eyes are a glowing green because they light up. This is a neat Hotel Transylvania cake to celebrate a 7th birthday.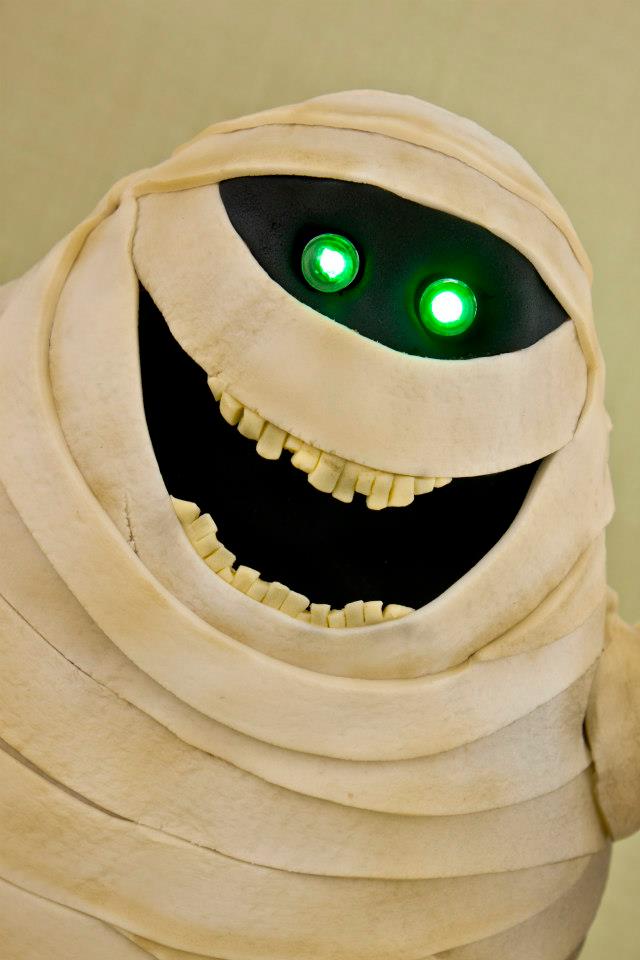 Here's a close-up of Murray's face.
Here's a close-up of the small cake.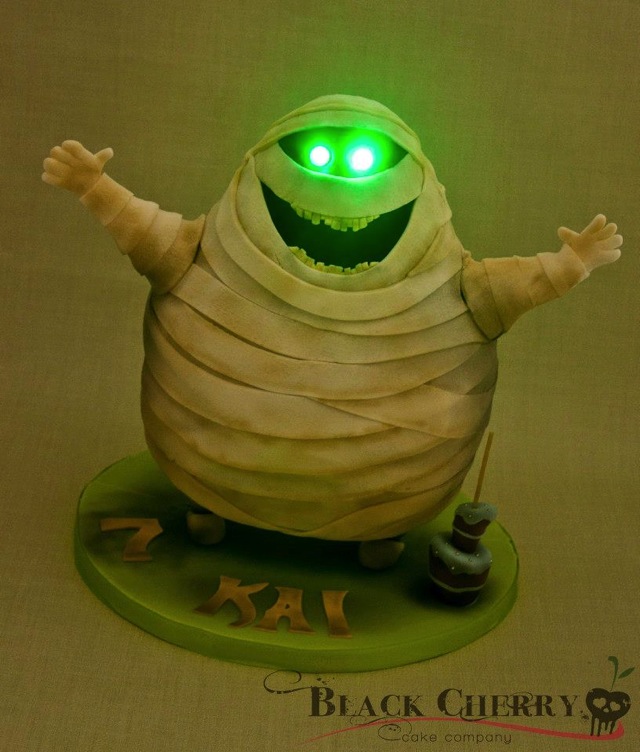 Here's Murray lighting up the night.