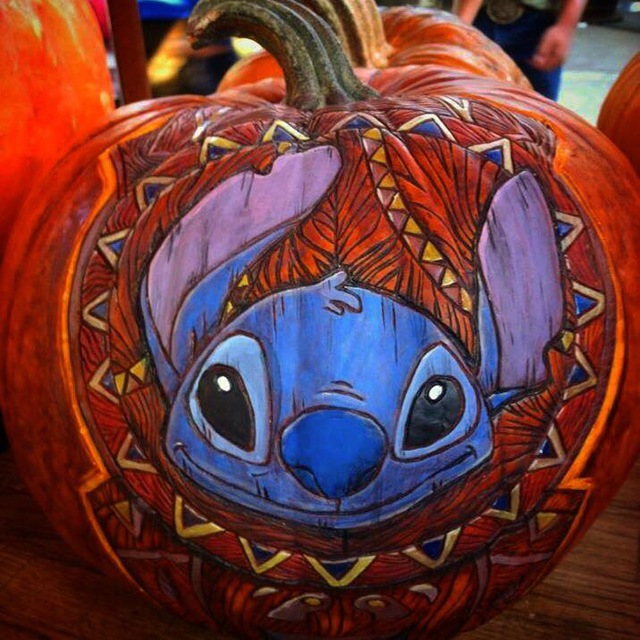 Stitch Pumpkin
This gorgeous Stitch Pumpkin was made by the amazing Bridget McCarty. When Bridget decorates a pumpkin, she hand carves them and then she hand paints them. This gives her pumpkins depth and color that you don't find in other pumpkins. This Stitch Pumpkin is so lovely. I love the background on this pumpkin.
Many of Bridget's stunning pumpkins can be found at Disneyland. Want to see more of Bridget's work? She is on Facebook and Instagram.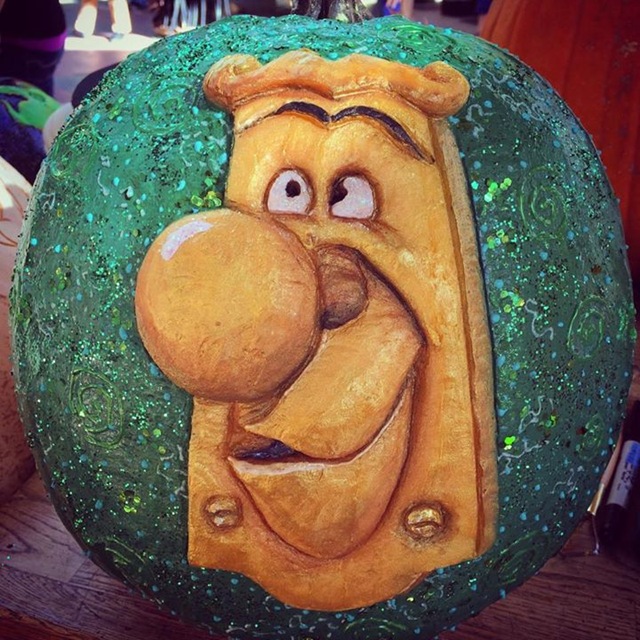 Doorknob Pumpkin
Here's the Doorknob from Alice in Wonderland. This is a classic example of why I love Bridget's pumpkins. The depth to the doorknob is terrific. He almost looks 3-D.
Little Mermaid Pumpkin
I love the background on this Little Mermaid Pumpkin. Ariel is laying on a rock covered with seaweed and star fish. The blue ocean is everywhere. The bright sunny sky is on the horizon.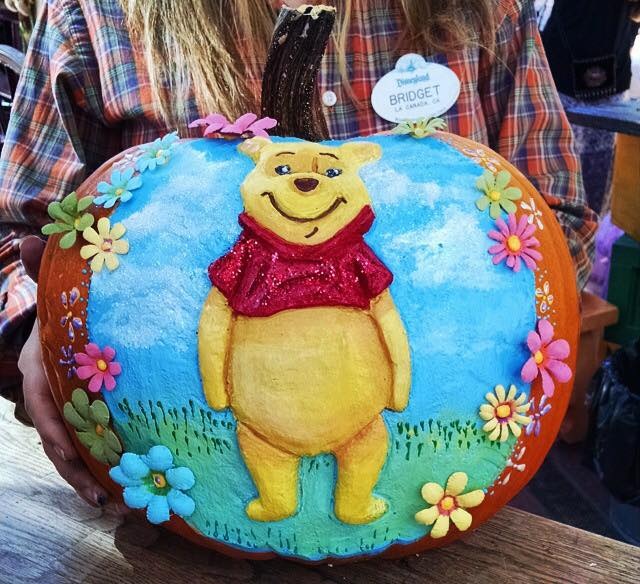 Winnie the Pooh Pumpkin
Here's Winnie the Pooh. The carved flowers around the edge are a beautiful touch. It is obviously a spring day in the Hundred Acre Wood.
Tigger Pumpkin
The carved and painted swirls behind Tigger make me think that this is Tigger's version of van Gogh's Starry Night.
Sally Pumpkin
Sally is breathtaking. I couldn't paint this lovely on a canvas, let alone a pumpkin. The detail on Sally's hair and dress is amazing.
I've written two other posts collecting a bunch of Bridget's wonderful painted pumpkins. These two posts feature the following characters: