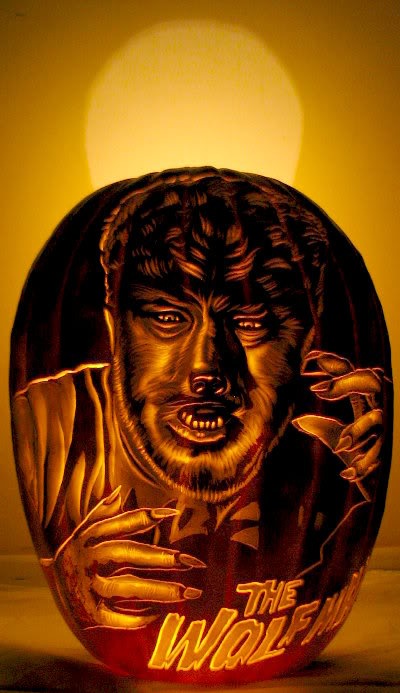 The amazing Dan Szczepanski makes the coolest pumpkin carvings featuring the Universal Monsters. Here are his pumpkin carvings features Lon Chaney, Jr. as The Wolf Man.
As much as I love his carvings, my favorite thing about Dan's pumpkins are their shadows. When you light-up some of Dan's pumpkins, not only do the pumpkins glow, but they also cast a "shadow" on the wall behind them. For this Wolf Man pumpkin, the shadow is a full moon. Unfortunately, this is only Wolf Man pumpkin with a shadow.
These last three Wolf Man Pumpkin Carvings are very similar: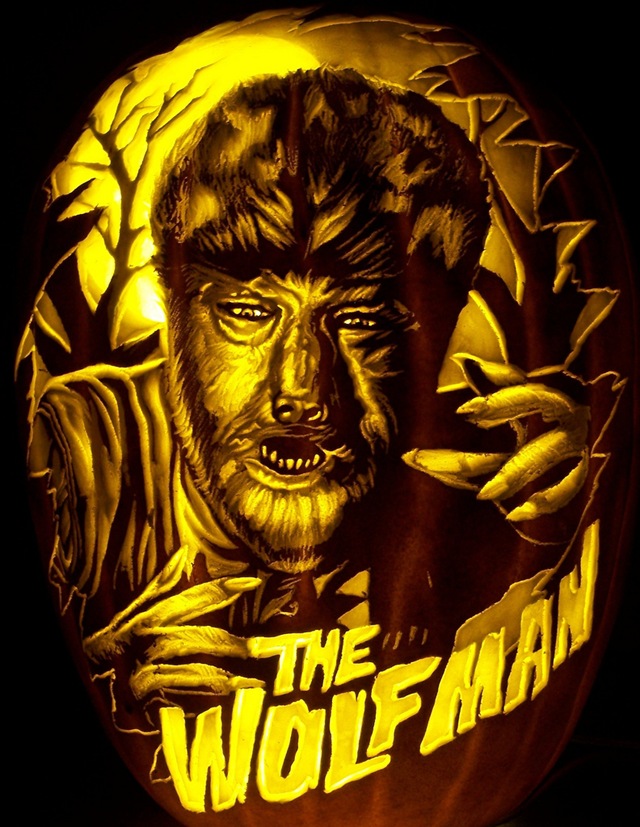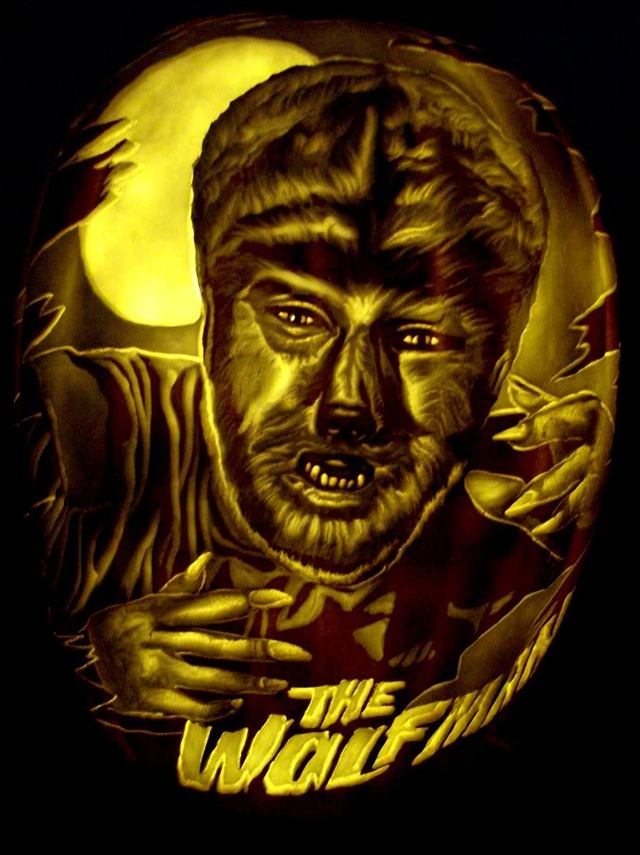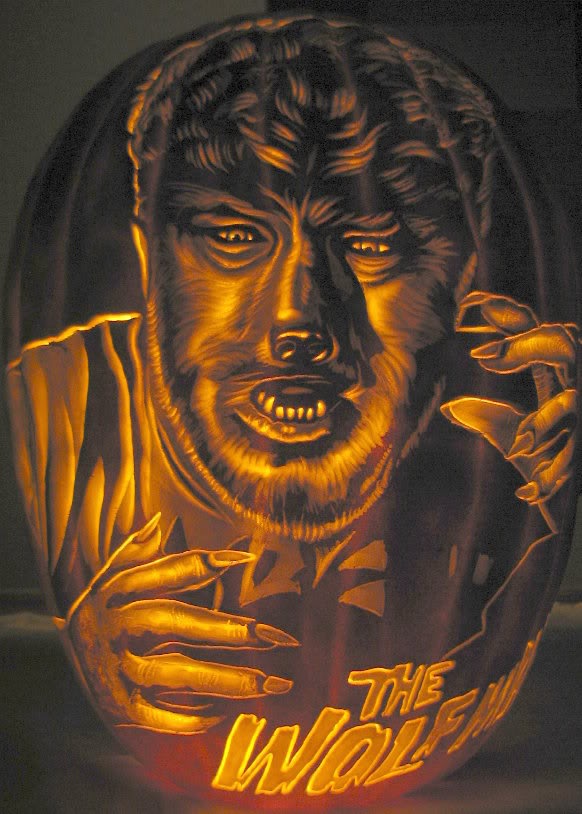 Here's the unlit version of the Wolf Man pumpkin directly above.