This amazing Steampunk Iron Man Birthday Cake was made by Delectable Cakes. The detail on this cake is unbelievable.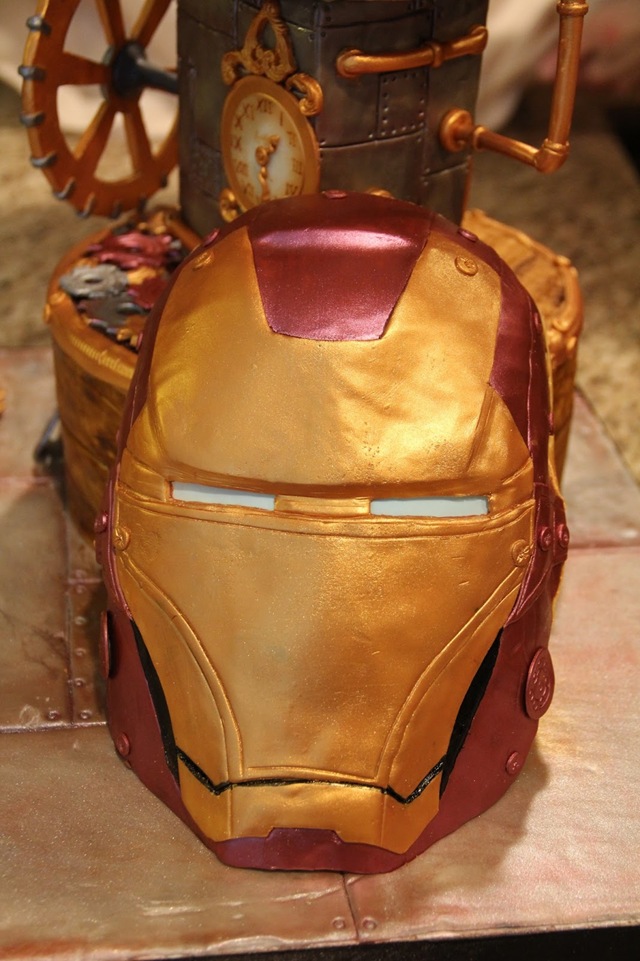 The steampunk Iron Man mask is gorgeous. It is hard to believe that it is edible.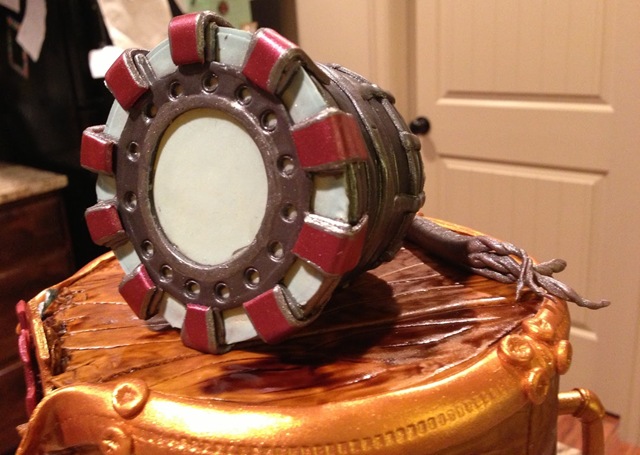 Iron Man's arc reactor.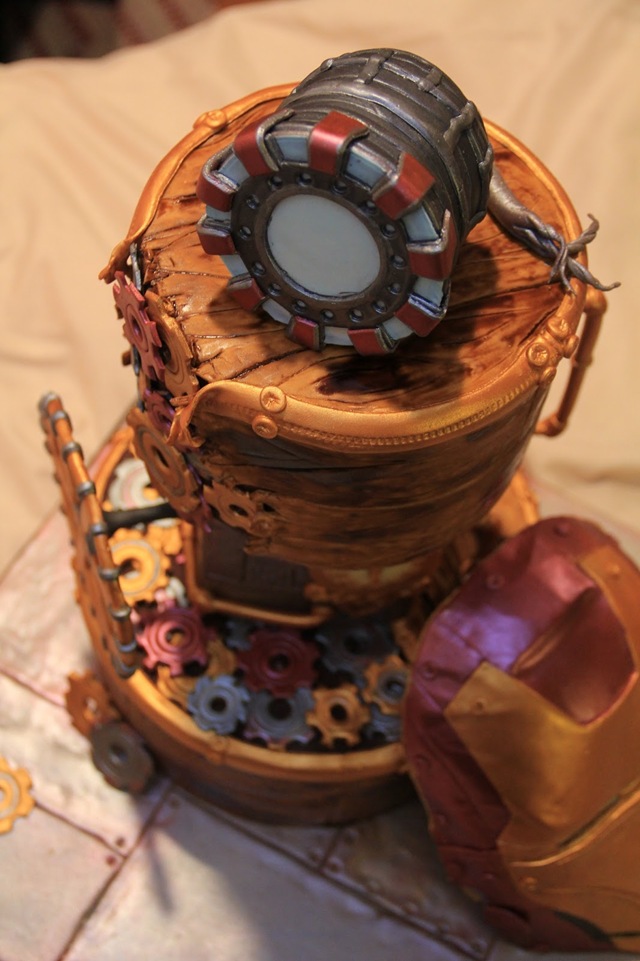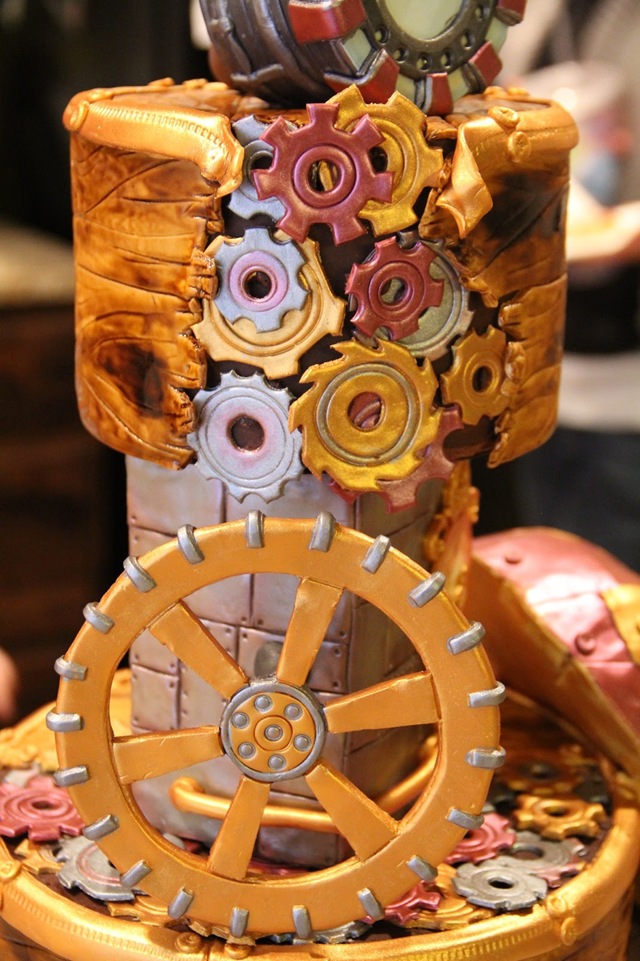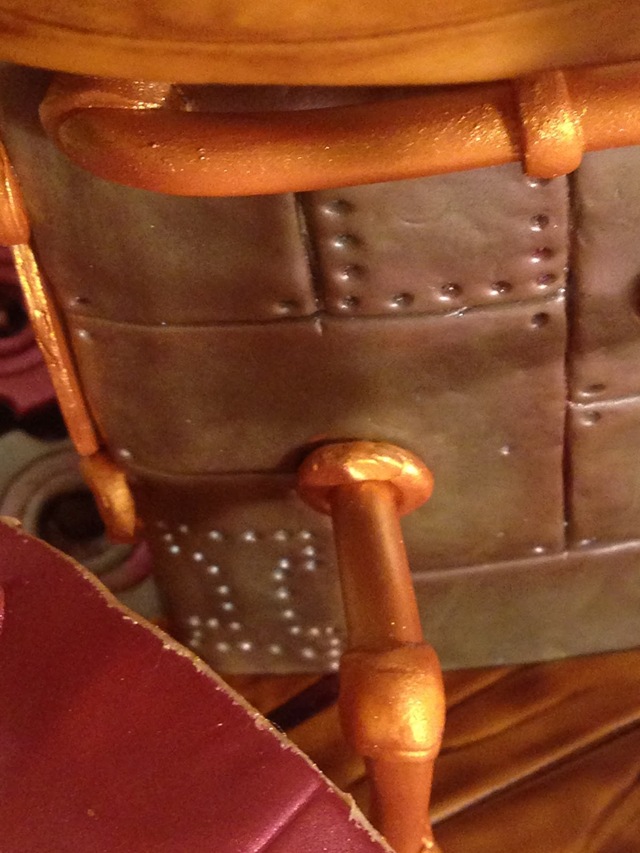 Notice the Letter "I" for Iron Man.
My favorite part of this stunning cake? It glows in the dark!
Wow!!!
Take a look at these marvelous Iron Man Cakes & Cookies