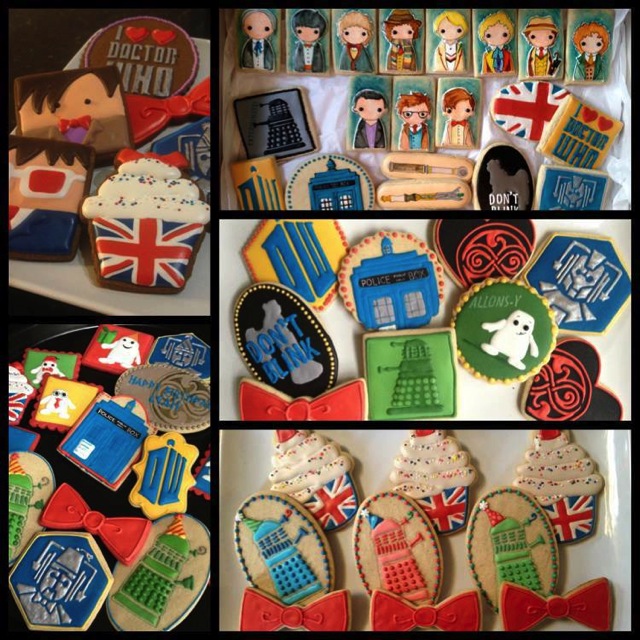 There Awesome Doctor Who Cookies where made by Cookie Cowgirl. These are the best and most all encompassing Doctor Who Cookies that I have seen. These sets of cookies feature all 11 Doctors, Daleks, Sonic Screwdrivers, the TARDIS, a Cyberman, Adipose, a Weeping Angel, The Doctor's Bowtie, and the Union Jack.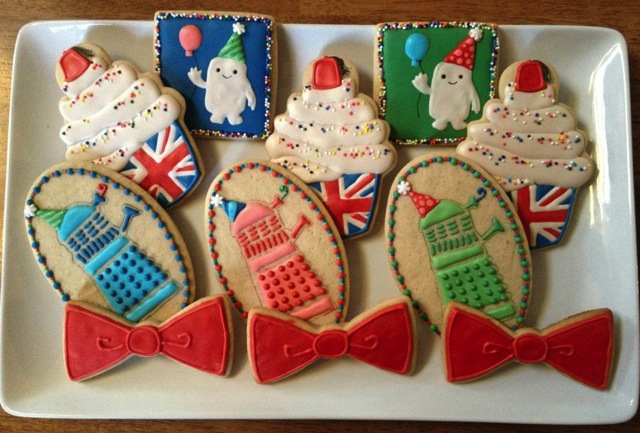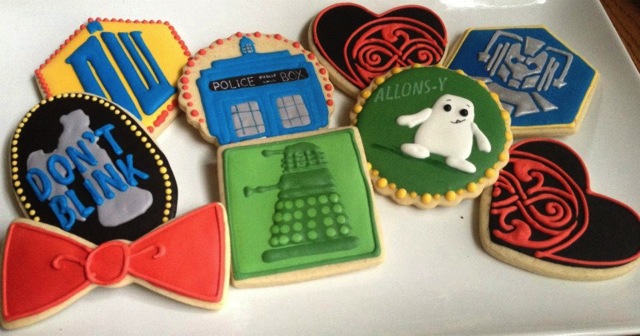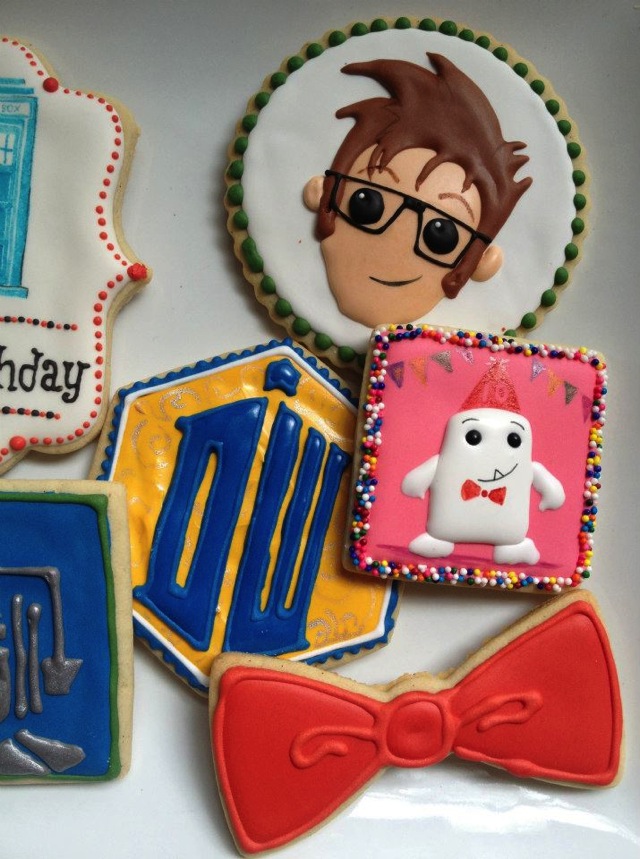 Christopher Eccleston, David Tennant, and Matt Smith
Colin Baker, Sylvester McCoy, and Paul McGann
Tom Baker, Peter Davison, and Colin Baker
William Hartnell, Patrick Troughton, and Jon Pertwee
Sonic Screwdrivers
More terrific Doctor Who Cakes and Cookies.