This wonderful Batman Anniversary Cake was made by Emily from When Pigs Fly Pastries. I love that Emily chose to use Batman and the silver age version Batwoman on the cake.
When Pigs Fly Pastries is located in Vancouver, BC, and specializes in creating customized cakes & pastries for all occasions. Emily strives to make something unique for each customer, therefore no replicas (of her cakes or others) are created. In addition, all elements are 100% handmade and edible (no toy toppers, store bought candy, etc.) unless otherwise requested by the client. Their goal is to provide a showpiece for the event, that will have guests raving both before and after serving.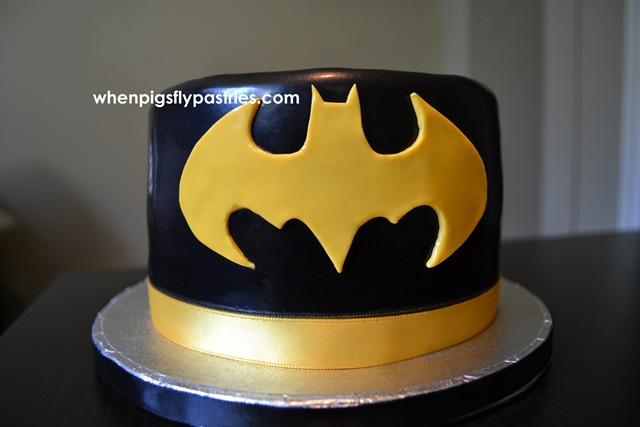 Batman's logo.
This panel is from Batman 153 (from February of 1963) "Prisoners of Three Worlds".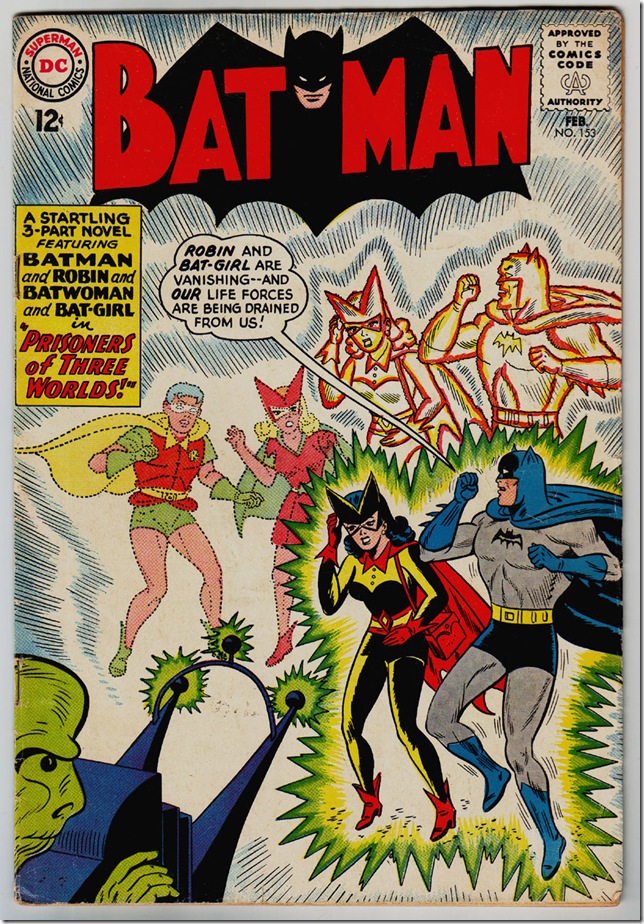 Here is the original panel from that issue: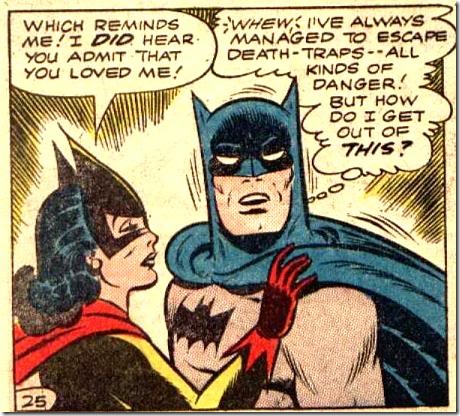 More Batman Cakes