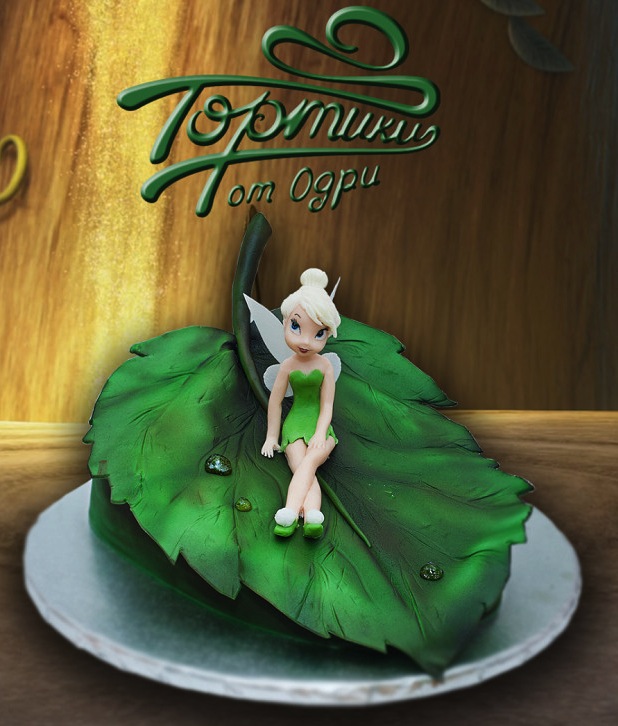 This Terrific Tinker Bell Cake was made by Cake Central Member Odry Cakes. This is one of the best Tinker Bell figures that I have seen. I love the way this Disney character is resting on a leaf. Notice the drops of water on the leaf.
Tinker Bell is wearing a green dress and green shoes. She has her legs crossed and she has a whimsical look on her face. Her white wings are sticking out behind her.
The cake is colored dark green to match the large leaf that covers the top of the cake. The veins of the leaf and the multiple variations of the shades of green of the leaf can be seen. The stem of the leaf sticks out behind the leaf and runs through the center of the green leaf.