This Superb Tinker Bell Cake was made by Tissi Benvegna from La Torta Che Vuoi Tu. She is wearing a black dress. Tinker Bell is also known as Trilly in Italy.
This Fabulous Tinker Bell Cake was made for the Disney Deviant Sugar Art A Worldwide Collaboration which is a cake collaboration where cake artists put their own spin on Disney characters.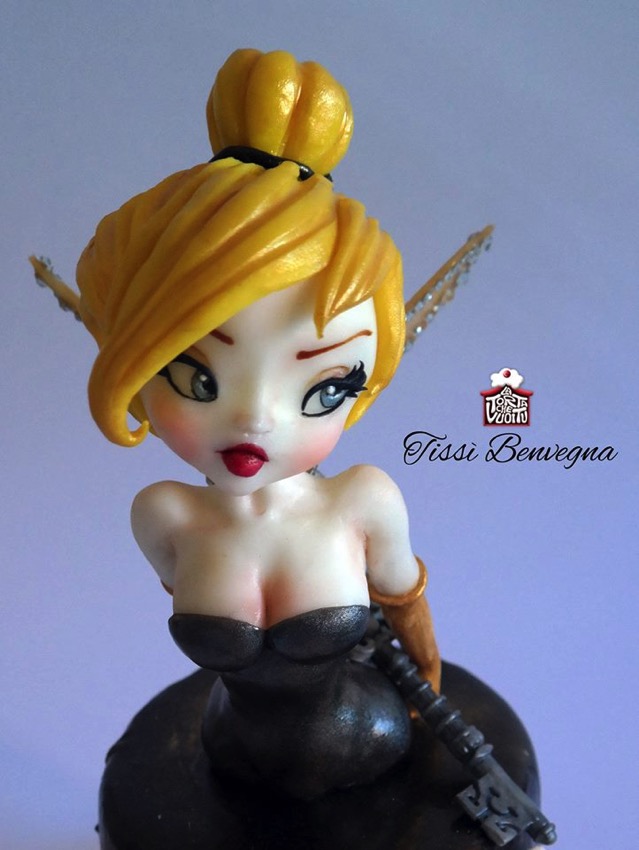 Here is Tissi's description of this Wonderful cake:
I like the story of Peter Pan and I love Trilly. She is determined, her mind is amazing… work, invention and great love for Peter … so I realized Trilly woman version she takes Peter's home keys … just for her.