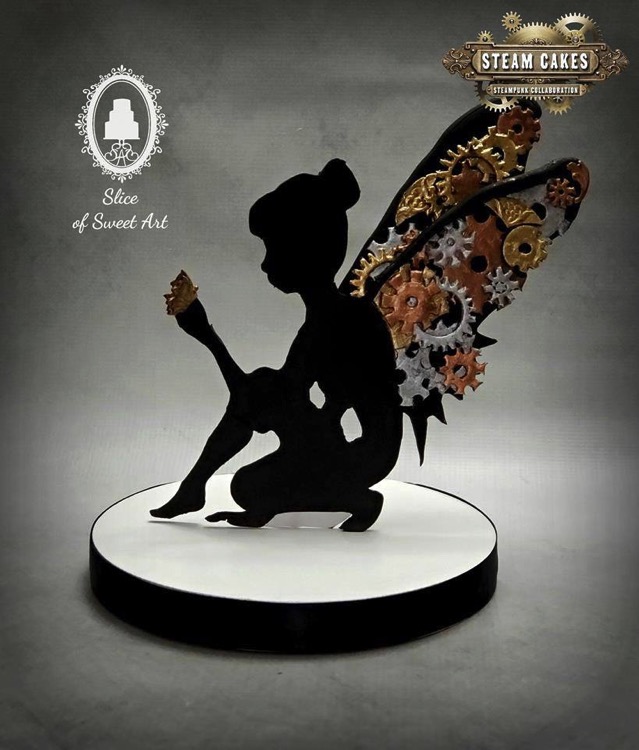 This Superb Tinker Bell Steampunk Cake was made by Suzy Sauda Marisenoj-Khalaf of Sweet Slice of Art.
This Marvelous cake was created for the Steam Cakes – Steampunk Collaboration. To celebrate the Steampunk International Day, Cake Artists from around the world gathered to create their own edible Steampunk masterpieces.
This Wonderful Cake is a 3-D silhouette of Tinker Bell. Her wings are covered in gold, silver, and copper gears. The flames of the torch she is carrying is gold to match the gears.