Welcome back to Superhero Cake Countdown. I'm your host Karen Williams. Today, we are continuing our countdown of the best superhero cakes featured on Between the Pages.
I hope your ready for a walk on the wild side because today we switch from superheroes to supervillains. Coming in at number five is….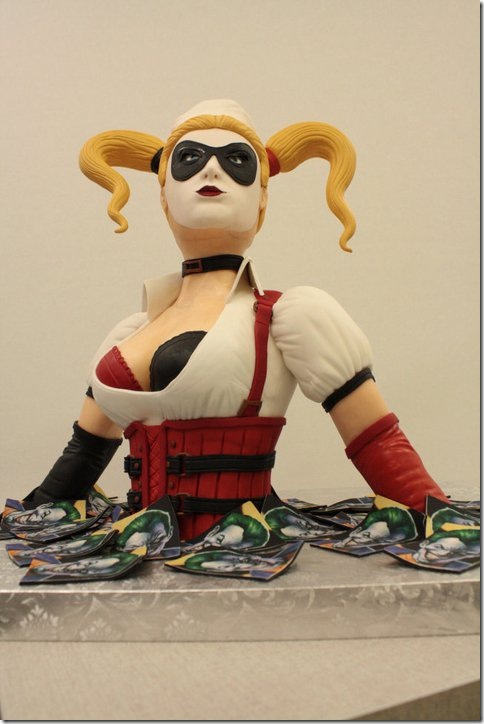 Mike's Amazing Cakes' stunning Harley Quinn Cake. This version of Harley Quinn is from the video game Batman: Arkham Asylum.
Tune in tomorrow, same cake time, same cake channel, for superhero cake number four.