Welcome back to Superhero Cake Countdown. I'm your host Karen Williams. Today, we are continuing our countdown of the best superhero cakes featured on Between the Pages.
I hope you're not afraid of the dark, because this superhero is well known for operating in the dark. Coming in at number four is….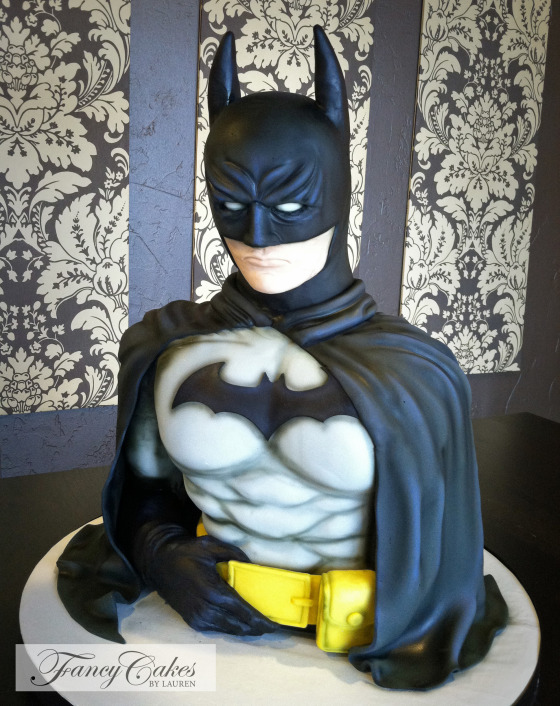 Fancy Cakes By Lauren's amazing Batman Cake. It is a good thing that a picture is worth a thousand words because this cake leaves me speechless.
Love Batman and his foes? Good news, there is one more Batman themed cake in the countdown. But tomorrow, true believers, I feature a MARVELous cake.
Tune in tomorrow, same cake time, same cake channel, for superhero cake number three.
Check out more terrific Batman Cakes