This cute Frozen Cake was made by Mel's Amazing Cakes. This is the only Frozen Cake I've seen which features Anna and Elsa as kids.
Anna and Elsa were hand modeled from satin ice gum paste with chocolate model clay powder added to help it hold it's shape.
The cake was three tiers of pink and white checkered battenburg cake with almond buttercream filling. It was covered in marzipan and fondant.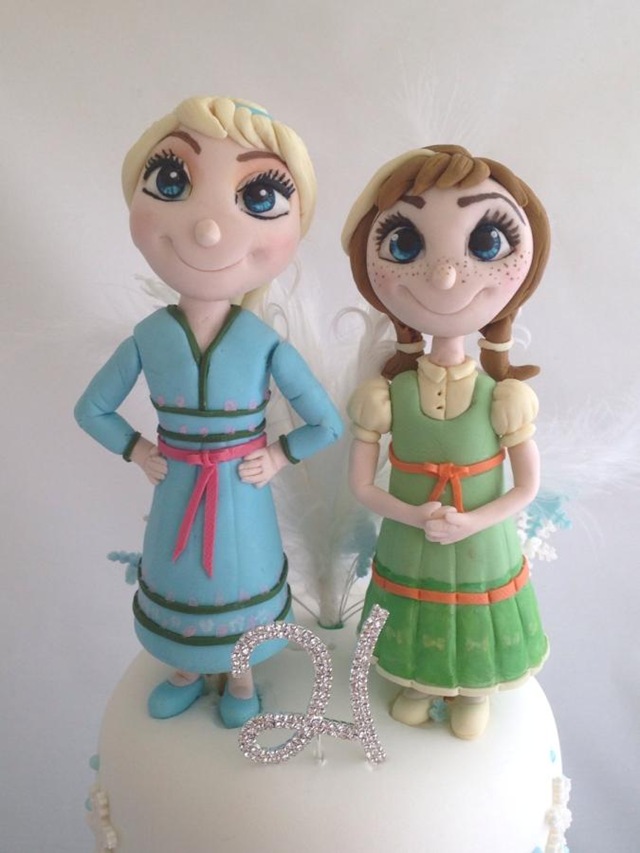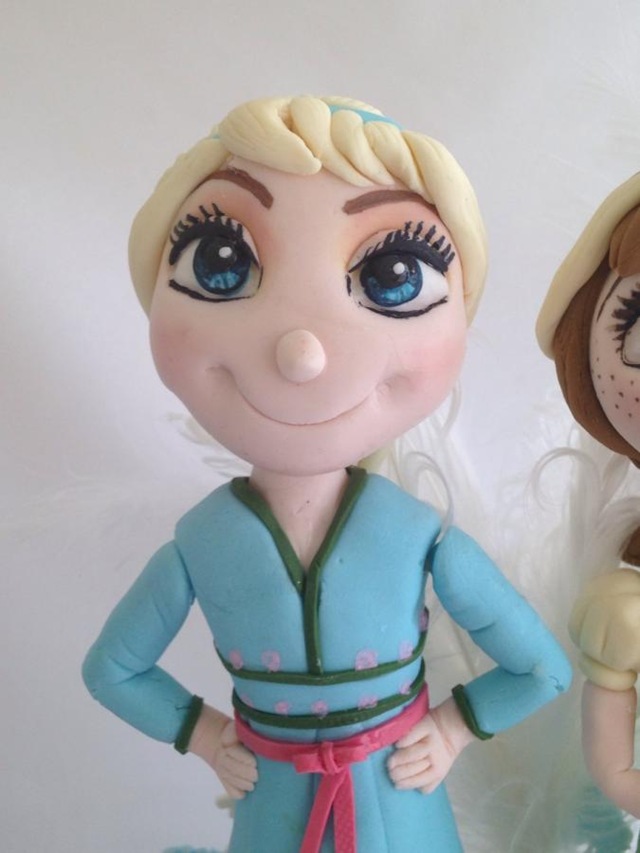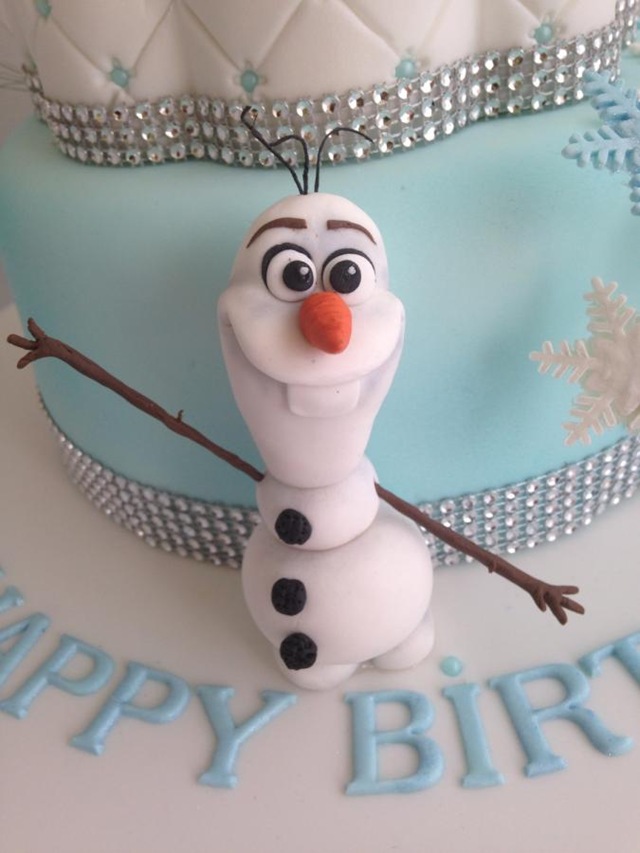 In addition, check out these terrificFrozen cakes and cookies with Anna, Elsa, and Olaf.